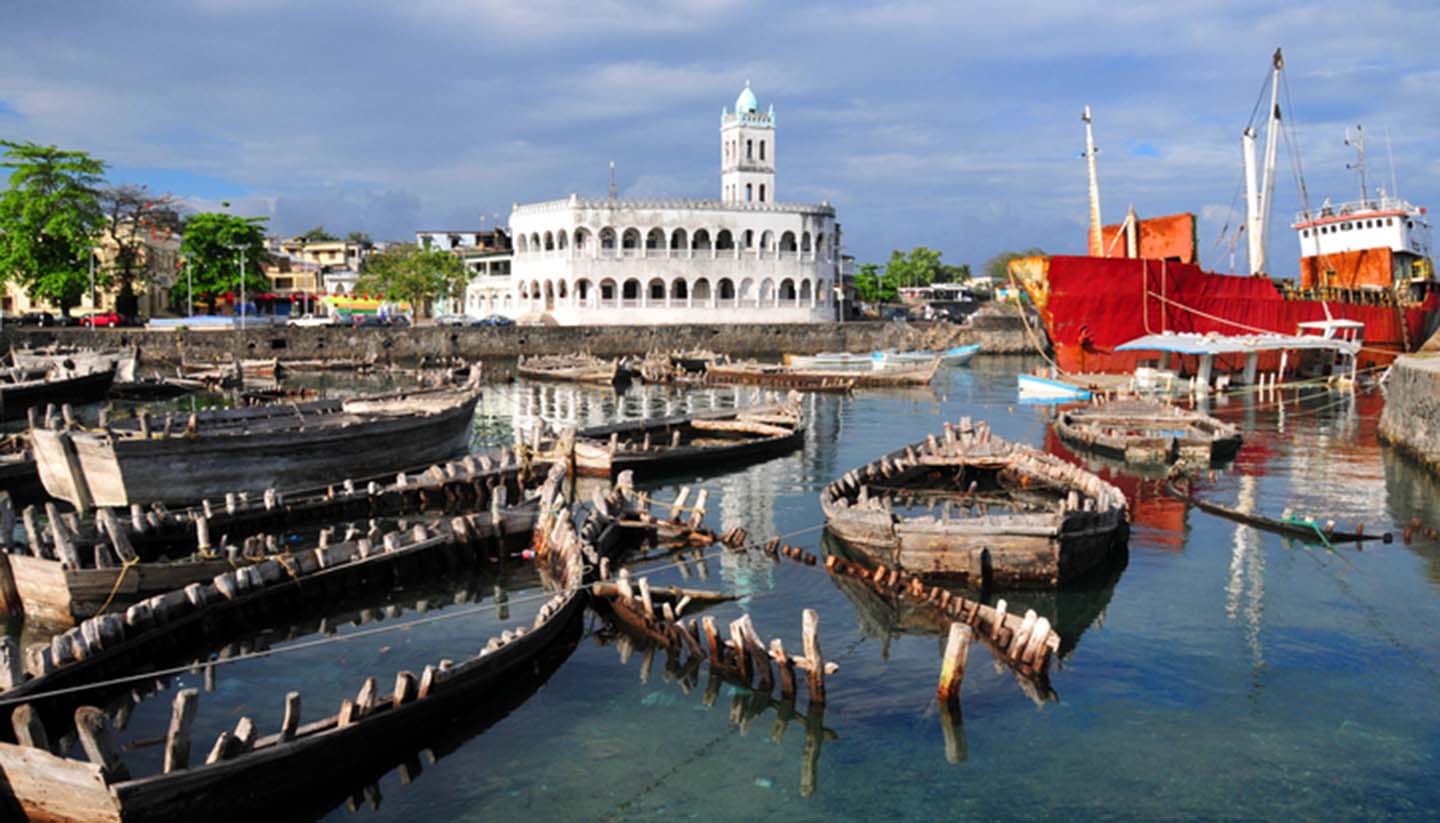 Getting Around Comoros
Air:
Airlines operating to the Comoros include Air Madagascar (www.airmadagascar.com) and Kenya Airways (www.kenya-airways.com).
Side of the road
right
Road Quality
All the islands have tarred roads, but 4-wheel drive vehicles are advisable for the outlying islands and in the interior, especially in the rainy season. Roads are narrow and domestic animals often roam free, so you should drive slowly.
Car Hire
Available on Ngazidja (Grande Comore).
Taxis
Bush taxis (taxis-brousses), hired vehicles or private cars are the only forms of transport on the islands.
Documentation
An International Driving Permit is valid for up to three months.
Water
The islands are linked by regular ferry services. Travellers can hire motorboats, sailing craft and canoes in port villages and towns. A boat can be especially useful for Mwali (Mohéli) where the road system is rudimentary.