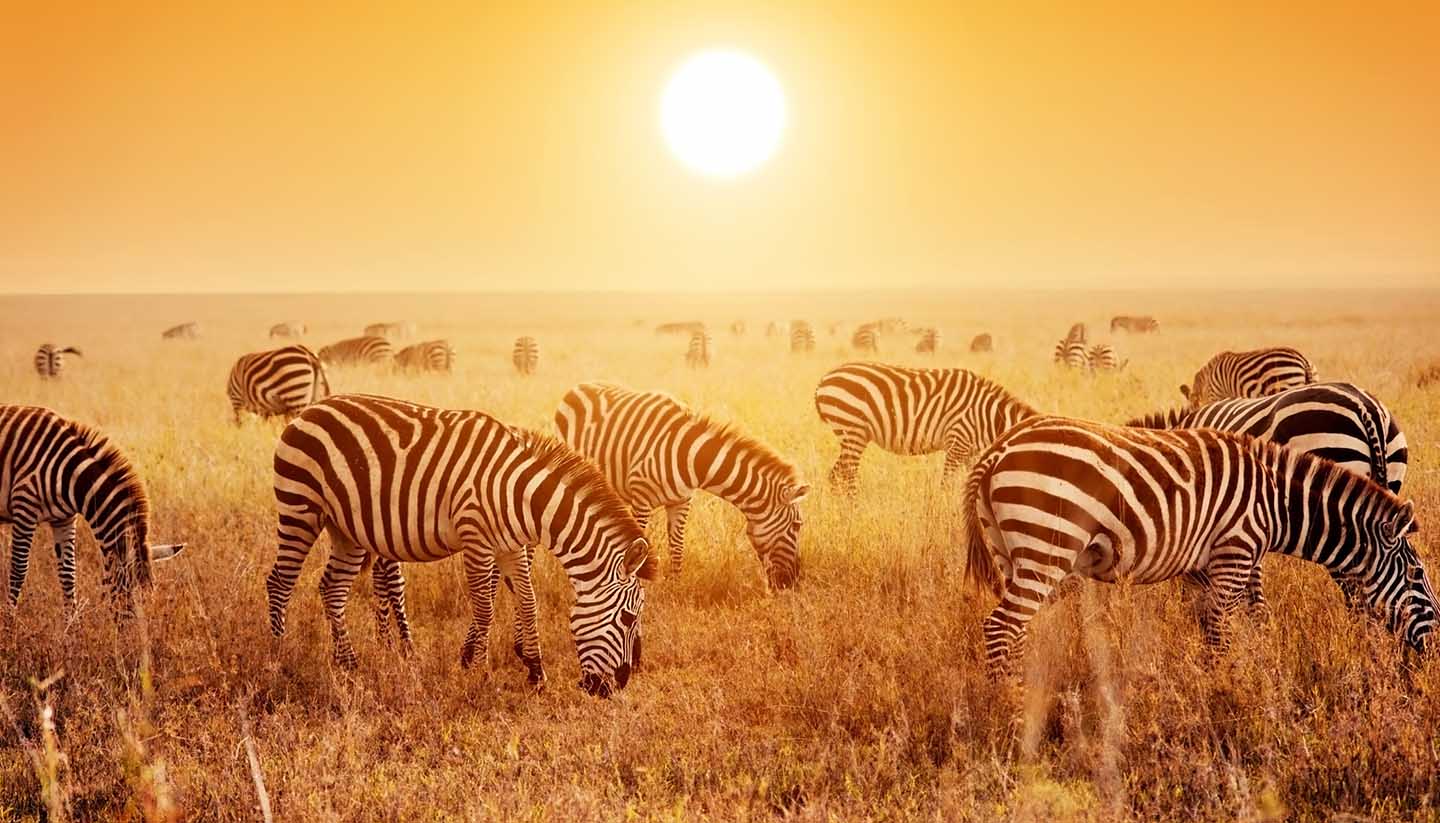 Tanzania Weather, climate and geography
Weather & climate
Best time to visit
The climate is tropical and coastal areas are hot and humid, while the northwestern highlands are cool and temperate. There are two rainy seasons; the short rains are generally from October to December, while the long rains last from March to June. The central plateau tends to be dry and arid throughout the year.
Tanzania can be visited year-round, although the best time for travelling is outside of the rainy season between June and October, when temperatures stay well below their summer peaks. Beach side locations like Zanzibar can be fine to visit during the hotter months of December to January, when ocean breezes make the high temperatures bearable (though humidity can still be high). However, this is also the time popular for typical beach holidays, especially for those travelling from Europe wanting some winter sunshine, and hotels can book up early especially for the Christmas and New Year period.
Geography
The United Republic of Tanzania lies on the east coast of Africa and is bordered by Kenya and Uganda to the north; by Burundi, Rwanda and the Democratic Republic of Congo to the west; by the Indian Ocean to the east; and by Zambia, Malawi and Mozambique to the south. The Tanzanian mainland is divided into several clearly defined regions: the coastal plains, which vary in width from 16 to 64km (10 to 39 miles) and have lush, tropical vegetation; the Masai Steppe in the north, 213 to 1,067m (698 to 3,500ft) above sea level, which gives rise to two prominent mountains, Kilimanjaro, 5,895m (19,341ft) above sea level and Africa's highest peak, and Mount Meru, 4,565m (14,973ft); and there's a high plateau known as the Southern Highlands in the southern area towards Zambia and Lake Malawi.
Savannah and bush cover over half the country, and semi-desert accounts for the remaining land area, with the exception of the coastal plains. Over 53,000 sq km (20,463 sq miles) is inland water, mostly lakes formed in the Rift Valley and Tanzania's share of Lake Victoria and Lake Tanganyika, both on its western border. Lake Victoria covers 69,490 sq km (26,832 sq miles), which is Africa's largest lake and 49% of it lies in Tanzania. With maximum depths of 1,470m (4,821ft), Lake Tanganyika is estimated to be the deepest lake in Africa and is 673km (420 miles) long and averages 50km (31 miles) across; 41% of its area lies in Tanzania. The United Republic of Tanzania includes the islands of Zanzibar and Pemba, about 45km (28 miles) off the coast to the northeast of the country.