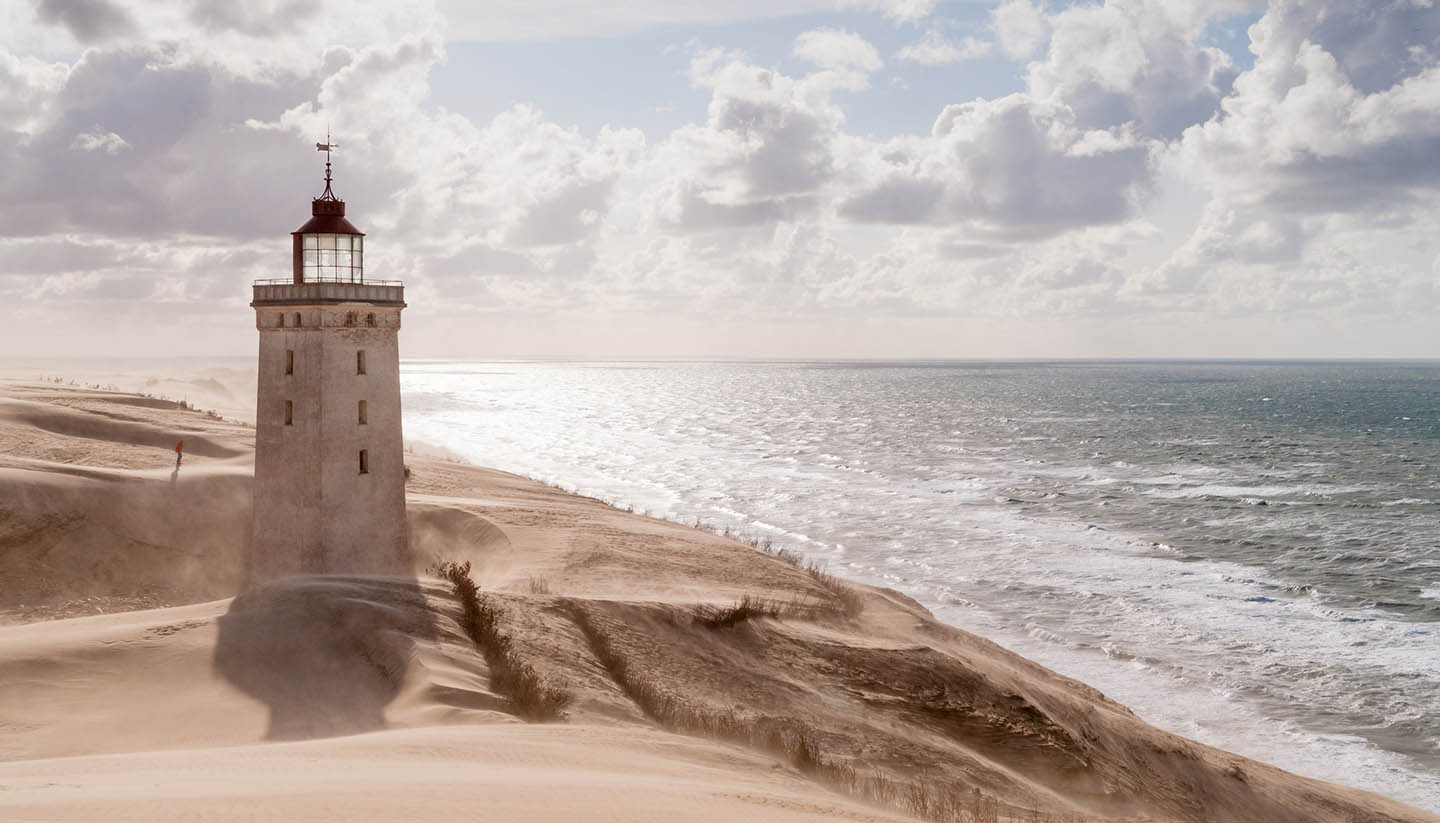 Tourist offices
VisitDenmark in the USA
Address:
Tel:
Opening Hours:
Website:
http://www.visitdenmark.com/usa
VisitDenmark in the UK
Address:
Tel:
Opening Hours:
Not open to the public.
Website:
http://www.visitdenmark.com
Things to see and do
KUNSTEN Museum of Modern Art Aalborg
Situated in the heart of North Jutland, KUNSTEN is a delight for all visitors. With a permanent collection of about 1,500 pieces of art, a Sculpture Park and Water Pavilion, it also offers activities, delectable delicacies and top-notch shopping.
Viking Ship Museum
Retrace Denmark's Viking heritage at the Viking Ship Museum at Roskilde (www.vikingeskibsmuseet.dk), around 30km (19 miles) from Copenhagen, featuring five ancient vessels rescued from the waters of the harbour.
Audio walk of Copenhagen
Combine fiction and reality with an audio walk. Listeners choose a route, (downloaded from www.flamingoeffekten.dk) and are guided around the city by an author. It's essentially an interactive podcast.
Book a treatment
Spoil yourself with a relaxing treatment from a health resort, which are widespread throughout the country. Some offer medical and physiotherapeutic treatments, others simply offer recreation in beautiful quiet surroundings.
Cycle
One of the most cycle-friendly countries in the world, exploring Denmark by bike is easy. For details, contact the Danish Cyclists' Association, Dansk Cyklist Forbund (www.dcf.dk).
Geocenter Møns Klint
Keep the kids busy by tracing Denmark's geological history at the Geocenter Møns Klint, which opened in 2007 on Sjælland island (www.moensklint.dk). The centre illustrates how the modern land and seascape of the country were formed.
Legoland
Take the kids to Legoland at Billund (www.legoland.dk), which is open from April to October. The renowned ten-hectare (25-acre) amusement park located north of Billund features attractions and rides built from no less than 40 million plastic LEGO blocks. Shows are performed daily by the Children's Theatre, and there are also circus acts in high season. Adults and children can marvel at the detailed LEGO reconstructions of famous sights from around the world in Miniland; Duplo Land, with its chunkier bricks, is particularly popular with younger children. Other popular attractions include Pirateland and Castleland.
Go fishing
Denmark has excellent facilities for both freshwater and saltwater angling. Sea-fishing tours can be arranged with local fishermen at many Danish harbours.
Hit the shops on Strøget
From upmarket shops with designer brands to intimate boutiques, Strøget is a car-free shopper's paradise where too much choice often leads to a badly bruised credit card.
Learn to kayak polo
Ever heard of kayak polo? Well, you soon will as it's a popular sport in Denmark and the largest facility to learn it is in Copenhagen. You need to be in good shape though, if not, opt for a kayak tour through Christianhavn's canals and the Harbour.
Assistens Cemetery
Assistens Cemetery is not just a resting place for the dead it is used by many as a park for picnicking. Residents of interest include Hans Christian Anderson and Søren Kierkegaard.
Pig out
Stop at a pølsevogn (sausage stall) to savour the nation's favourite snack, the hot dog. These can be found almost anywhere there are people, and at any time of day or night.
Play a round of golf
Denmark (whose Thomas Bjørn is one of Europe's best-known golfers) has numerous courses, many of championship standard, among them Holstebro (www.holstebro-golfklub.dk), in the northwest, and Simon's (www.simonsgolf.dk), north of the capital.
Strip off
Be daring, and go nude bathing. This is quite common at Danish seaside resorts. The only beaches where it is actually prohibited are Henne Strand and Holmsland Klit (both on Jutland's western coast).
The Light Visions Festival
The usually quiet harbour town of Frederikshavn lights up with artist installations for two weeks each October. Neon structures and lighting experimentation take over the small city creating a cultural buzz that transforms Frederikshavn into a 'city of light'.
Marelisborg Palace and gardens in Århus
In summer, do as the Danish royal family does and take a trip to Århus. Their summer residence is the Marselisborg Castle (www.kongehuset.dk), whose grounds are open to the public when the Queen is not in residence. Being the European culture capital in 2017 Århus has much more to offer to its visitors.
Kronborg Castle
Follow in the fictional footsteps of Hamlet to Elsinore (Helsingør in Danish), where the mighty 16th-century Kronborg Castle (www.kronborgcastle.com) watches over the waters of Øresund and the nearby Swedish coast. Kronborg Castle is of great historical importance playing a key role in the history of Northern Europe during the 16th to 18th centuries.
Fisheries and Maritime Museum
Outside Esbjerg, a strong tide often orphans seal pups. Many are rescued and taken to this museum where visitors can have a peek (and fall in love) with these irresistibly cute baby animals.
Dansk Design Center
Contemplate how cluttered your house is after being inspired by typically sleek and minimal Danish interior design at the Dansk Design Center (www.ddc.dk).
Ålborg Viking site
Explore the largest-remaining Viking burial site at the city of Ålborg, which also counts a castle, a cathedral and a monastery among its attractions, and is the home of a well-known variety of akkevit spirit (a spiced schnapps-type drink).
Amalienborg Palace
Take in the pomp at Amalienborg Palace (http://kongehuset.dk), the royal winter residence in the centre of Copenhagen. It is worth being there at 1200, when the daily changing of the ceremonial guard takes place.
Århus Teater
Visit the Århus Teater (www.aarhusteater.dk) – the town's architectural pride and joy. Designed in art nouveau style by Hack Kampmann, it opened in 1900 and has been the venue for many critically acclaimed productions. It has five stages and its very own theatre troupe.
Birthplace of Hans Christian Andersen
Relive childhood with a visit to the birthplace of the great fairytale writer Hans Christian Andersen in Odense. Visitors can also have a look around the Hans Christian Andersen Museum (www.museum.odense.dk) and his childhood home.
Carlsberg Brewery
Pay homage to one of the world's best-known beers at the famous Carlsberg Brewery (www.carlsberggroup.com), which is a short train ride from Copenhagen's central station, and has an extensive visitor centre telling the story of the company and its products.