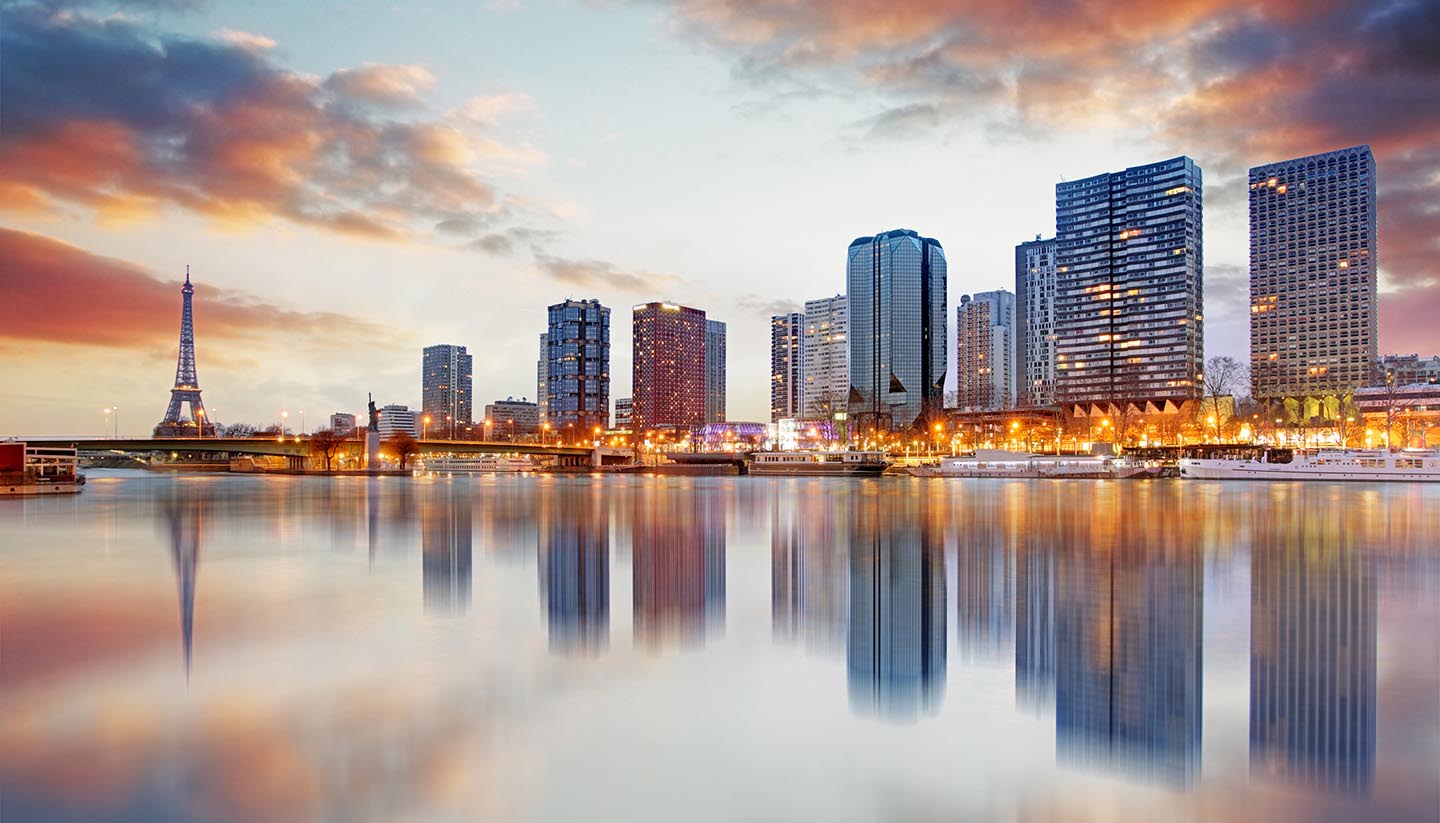 France History, Language and Culture
History of France
Prior to the French Revolution in 1789, France was a monarchy known for its colourful (and often extravagant) royals – not least Louis XIV, known as the Sun King, who moved his court from Paris to Versailles in the 1680s. The revolution itself brought about a sea change in the way the whole country was structured, shifting power from the church and nobility to the state.
The Napoleonic era then oversaw the expansion of the French Empire, before defeat at Waterloo in 1815 resulted in the restoration of the monarchy. Napoleon himself was exiled to a South Atlantic island, where he died.
Back in France, the abdication of King Louis-Philippe in 1848 saw the formation of the Second Republic, and since then the country has been ruled by different heads of state. It was in the latter half of the 19th century that much of Paris' famous architecture – including its avenues of Haussmann buildings and the Eiffel Tower – were constructed.
In the 20th century, France played an important role in both world wars (the country's surrender to Nazi Germany in 1940 resulted in the temporary Vichy Regime), but the post-war presidency of Charles de Gaulle restored stability. The famous anti-government protests of 1968, however, eventually led to de Gaulle's downfall.
In modern times, Jacques Chirac's reign as French president finally came to an end in 2007 with the ruling party's Nicolas Sarkozy winning a decisive victory in the second round of the presidential election. Measures taken by his government included boosting growth by reducing taxes.
High unemployment and the financial crisis remained pressing problems, however, and in 2012 he failed to be elected for a second term. He was beaten by a relatively small margin by Francois Hollande, who based his campaign on prioritising growth rather than austerity.
Hollande has been faced with challenges of his own, not least when Paris twice came under terrorist attack in 2015. The offices of satirical magazine Charlie Hebdo and a kosher supermarket were besieged in January, before multiple outrages took place in November. History is likely to judge Hollande's spell as leader on the long-term impact of his response to the attacks.
Did you know?
• The vital statistics: France has around 40,000 chateaux and 400 kinds of cheese.
• According to a study carried out by Durex, the French have sex more regularly than any other nationality.
• King Louis XIX had the shortest reign of any French monarch – 20 minutes.
France Culture
Religion
Approximately 83-88% Roman Catholic; Protestant 2%; Muslim 5 – 10%; Jewish 1%; unaffiliated 4%.
Social Conventions
Shaking hands and, more familiarly, kissing both cheeks, are the usual forms of greeting. The form of personal address is simply Monsieur or Madame without a surname and it may take time to get on first-name terms. At more formal dinners, it is the most important guest or host who gives the signal to start eating. Mealtimes are often a long, leisurely experience.
Casual wear is common but some clubs, casinos and exclusive restaurants warrant more formal attire. Evening wear is normally specified where required. Topless sunbathing is tolerated on most beaches but naturism is restricted to certain beaches – local tourist offices will advise where these are. A smoking ban for workplaces and public spaces has been in place since February 2007.
Language in France
French is the official language. There are many regional dialects, but these are rapidly declining, with the exception of Basque, which is spoken as a first language by some people in the southwest, and Breton,which is spoken by some in Brittany. Many people speak at least some English.
Phrases
Beer = Bière
Closed = Fermé
Danger = Danger
Do you speak English? = Est-ce que vous parlez anglais?
Doctor = Médecin
Eight = Huit
Eighty = Quatre-vingt
Entrance = Entrée
Exit = Sortie
Fifty = Cinquante
Five = Cinq
Forty = Quarante
Four = Quatre
Friday = Vendredi
Goodbye = Au revoir
Hello = Bonjour
Hotel = Hôtel
How are you? = Comment ça va?
How much does it cost? = Combien est-ce que ça coûte?
I'm very well = Ça va bien
I don't understand = Je ne comprends pas
I feel ill = Je ne me sens pas bien
Menu = Menu
Monday = Lundi
My name is … = Je m'appelle …
Nine = Neuf
Ninety = Quatre-vingt dix
No = Non
One = Un (Une)
One Hundred = Cent
One Thousand = Mille
Open = Ouvert
Please = S'il vous plaît
Restaurant = Restaurant
Saturday = Samedi
Seven = Sept
Seventy = Soixante-dix
Six = Six
Sixty = Soixante
Sunday = Dimanche
Ten = Dix
Thank you = Merci
Thirty = Trente
Three = Trois
Thursday = Jeudi
Today = Aujourd'hui
Toilets = Toilettes
Tomorrow = Demain
Tuesday = Mardi
Twenty = Vingt
Two = Deux
Wednesday = Mercredi
Where is …? = Où est …?
Wine = Vin
Yes = Oui