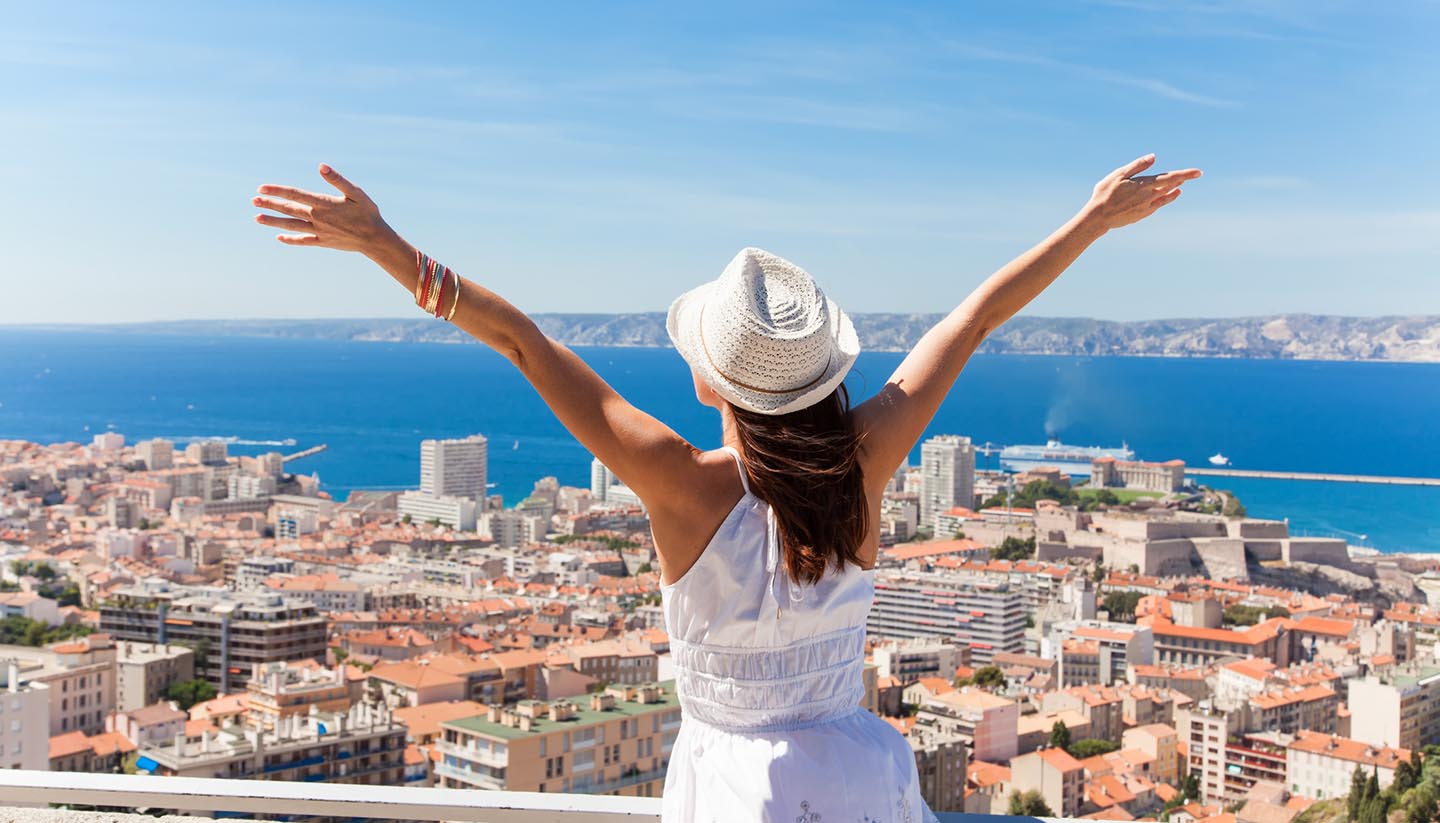 Marseille Nightlife
Marseille has a dynamic live music and club scene. The best areas for nightlife are Place Thiars and Cours Honoré-d'Estienne-d'Orves in the Vieux Port, and Cours Julien, a square lined with cafés and bars west of the port. Marseille By Night (www.marseillebynight.com) is a good online guide for what's happening in the city once the sun drops (French only).
Bars in Marseille
Café de la Plage
A swanky cocktail bar facing the sea near the Prado beaches, Café de la Plage is popular with the hip surfer crowd. The view is as big a selling point here, as the cocktail list, while the music leans towards trendier tastes.
Address:
Tel:
+33 4 9171 2176.
Website:
Bar de la Relève
The St-Victor district in the seventh arrondissement is steadily growing in popularity and is home to several bars, restaurants and food shops much loved by the bobo (bohemian bourgeois). Top of the list is laidback Bar de la Relève, where the tables spill out onto the street.
Address:
Tel:
+33 4 9509 8781.
Website:
Carry Nation
The wicked spirit of the Prohibition is evoked in this clandestine bar that's deliberately difficult to find and won't reveal its address. Behind an innocuous-looking shop and through a secret door is a 1920s-themed joint, which requires a code to enter (via the website). Only then can you sit back with a cocktail.
Address:
Tel:
+33 9 5026 0166.
Website:
http://www.carrynation.fr
Clubs in Marseille
Le Bazar
Geared towards teens and early twenty-somethings, this seasonal club is open from on Fridays and Saturdays from October until April. Come May, the action moves outside to La Palmeraie for dancing under the stars. Thursday is kitsch night, when the music is strictly 1980s and 90s.
Address:
Tel:
+33 6 5852 1515.
Website:
http://www.bazarmarseille.com
New Cancan
Marseille's most established gay club is open from Thursday to Sunday and has been going hard for more than 20 years. New Cancan also puts on also regular themed nights that range from Halloween spectacles to anniversary celebrations. Occasional big-name musical acts add to the appeal.
Address:
Tel:
+33 4 9148 5976.
Website:
http://www.newcancan.com
Le Trolleybus
Situated in what was originally a 17th-century weapons store, Le Trolleybus has been a fixture on Marseille's nightlife scene since it opened in 1989. There are three clubs (Le Whiskybar, La Dame Noire Dancing and La Suite), which all serve up a mixture of house, electro, funk, soul, pop and rock.
Address:
Tel:
+33 4 9154 3045.
Website:
http://www.letrolley.com
Live music in Marseille
Le Moulin
Located in the Saint-Just area of the city, this former 1950s cinema used to show the biggest film stars on its silver screen, but now it hosts the best bands on the touring circuit. Boasting two rooms, everyone from Oasis and Femi Kuti to George Clinton and Nick Cave have performed here.
Address:
Tel:
+33 4 9106 3394.
Website:
http://www.lemoulin.org
Espace Julien
With a schedule featuring everything from French artists and jazz stars to hip hop and local bands, Espace Julien is a theatre venue with a rich cabaret atmosphere and a lively reputation. It's more than just a live music though and it dedicate its space to rehearsals, lessons and other cultural goings-on.
Address:
Tel:
+33 4 9124 3410.
Website:
http://www.espace-julien.com
Dock des Suds
If you're looking for an emblem of Marseille's multiculturalism, this is the place. Specialising in world music, Dock des Suds is an expansive venue showcasing artists from as far afield as Cameroon and South Korea. It also offers an affordable slice of the city's colourful music scene.
Address:
Tel:
+33 4 9199 0000.
Website:
http://www.dock-des-suds.org