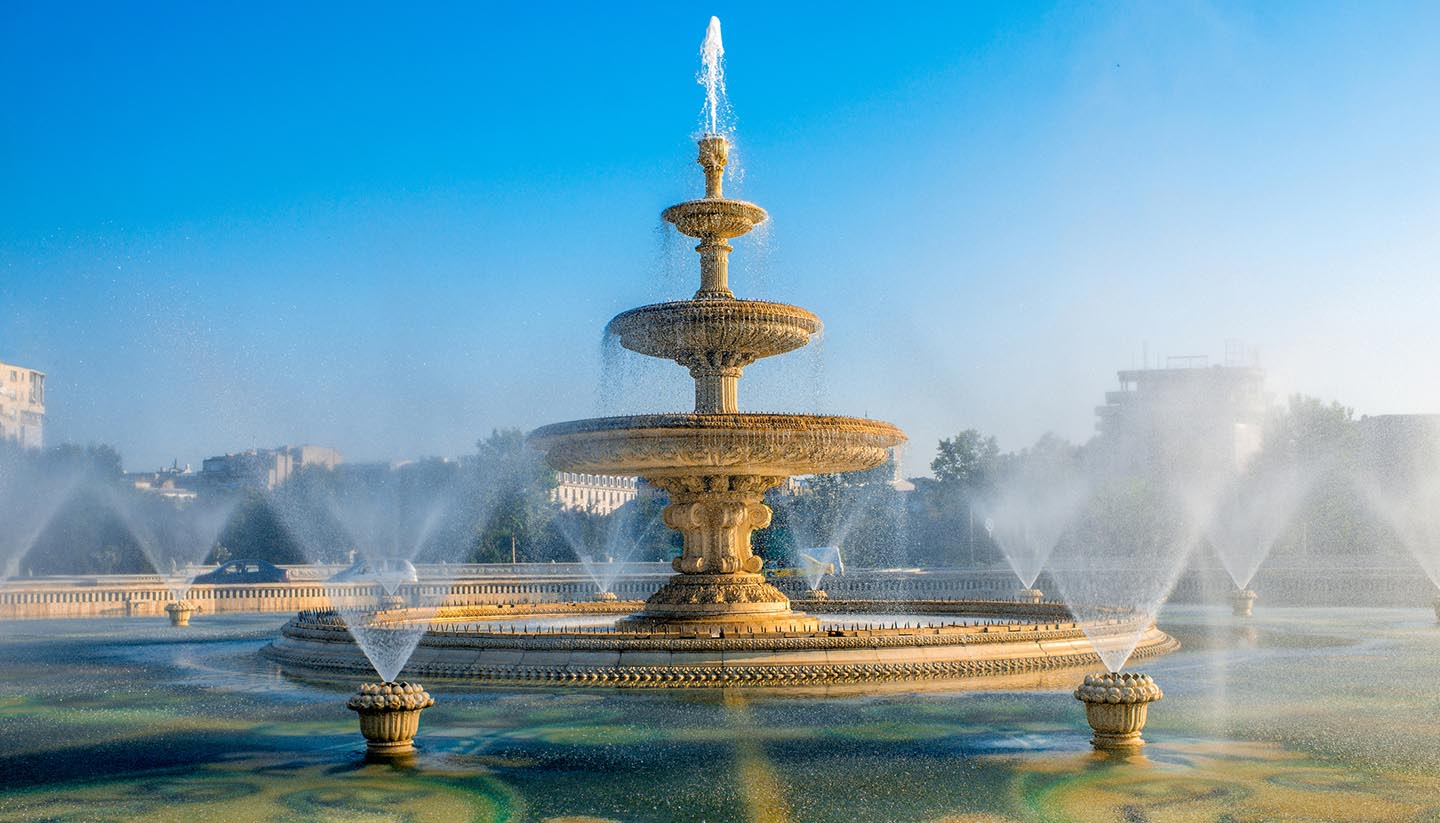 Romania Visa and Passport Requirements
| | Passport required | Return ticket required | Visa Required |
| --- | --- | --- | --- |
| Other EU | 1 | No | No |
| USA | Yes | No | Yes |
| Canadian | Yes | No | Yes |
| Australian | Yes | No | Yes |
| British | Yes | No | No |
| | | | |
| | | | |
| | | | |
| | | | |
| | | | |
| | | | |
| | | | |
| | | | |
| | | | |
| | | | |
| | | | |
| | | | |
| | | | |
| | | | |
| | | | |
| | | | |
Passports
Passports must be valid for at least three months on arrival in Romania and issued within the last 10 years for non-EU nationals and should be valid for the duration of stay for EU nationals.
1. EU citizens can use a national identity card instead of a passport.
Visas
Visas are not required by nationals referred to in the chart above for travel and tourism trips of up to 90 days. EU nationals may stay for an unlimited period, but must register with the local authorities after three months.
Visa Note
Nationals not referred to in the chart are advised to contact the embassy to check visa requirements for Romania.
Types and Cost
Airport transit visa/transit visa/short-stay visa: £46; long-stay visa: £91. Reductions are available for some nationalities and for children.
Validity
Transit visa: five days; short-stay visa: 90 days within a six-month period; long-stay visa: 90 days with the potential to extend.
Transit
Transit visas allow nationals of certain countries (but not those referred to in the chart above) to travel Romania and can be issued for one, two or multiple transits provided that each period does not exceed five days. Documentation required includes an existing visa for the destination state, a valid travel ticket, and in the case of vehicle drivers a green card, driving licence and vehicle registration documents.
Application to
Consulate (or consular section at embassy). You can make your initial application online (http://evisa.mae.ro).
Working days
Allow at least two weeks for short-stay visas and up to 45 days for long-stay visas.
Extension of stay
If you're an EU national and plan on staying longer than 90 days, you must apply for a registration certificate from the General Inspectorate for Immigration (http://igi.mai.gov.ro).
Entry with pets
To take a pet into Romania, you need a veterinary health certificate and proof that your pet has been vaccinated for rabies within the last six months. Documents not written in English, German or French need to be translated. Large dogs must wear a muzzle when travelling on trains or buses.
Embassies and tourist offices
British Embassy in Romania
Telephone:
(40) 21 201 7200.
Website:
http://www.gov.uk/government/world/romania
Address:
Embassy of Romania in the UK
Telephone:
(020) 7937 9666.
Website:
http://londra.mae.ro
Address:
Embassy of Romania in the USA
Telephone:
(202) 332 4846 or 2879 (consular section).
Website:
http://washington.mae.ro/en
Address: