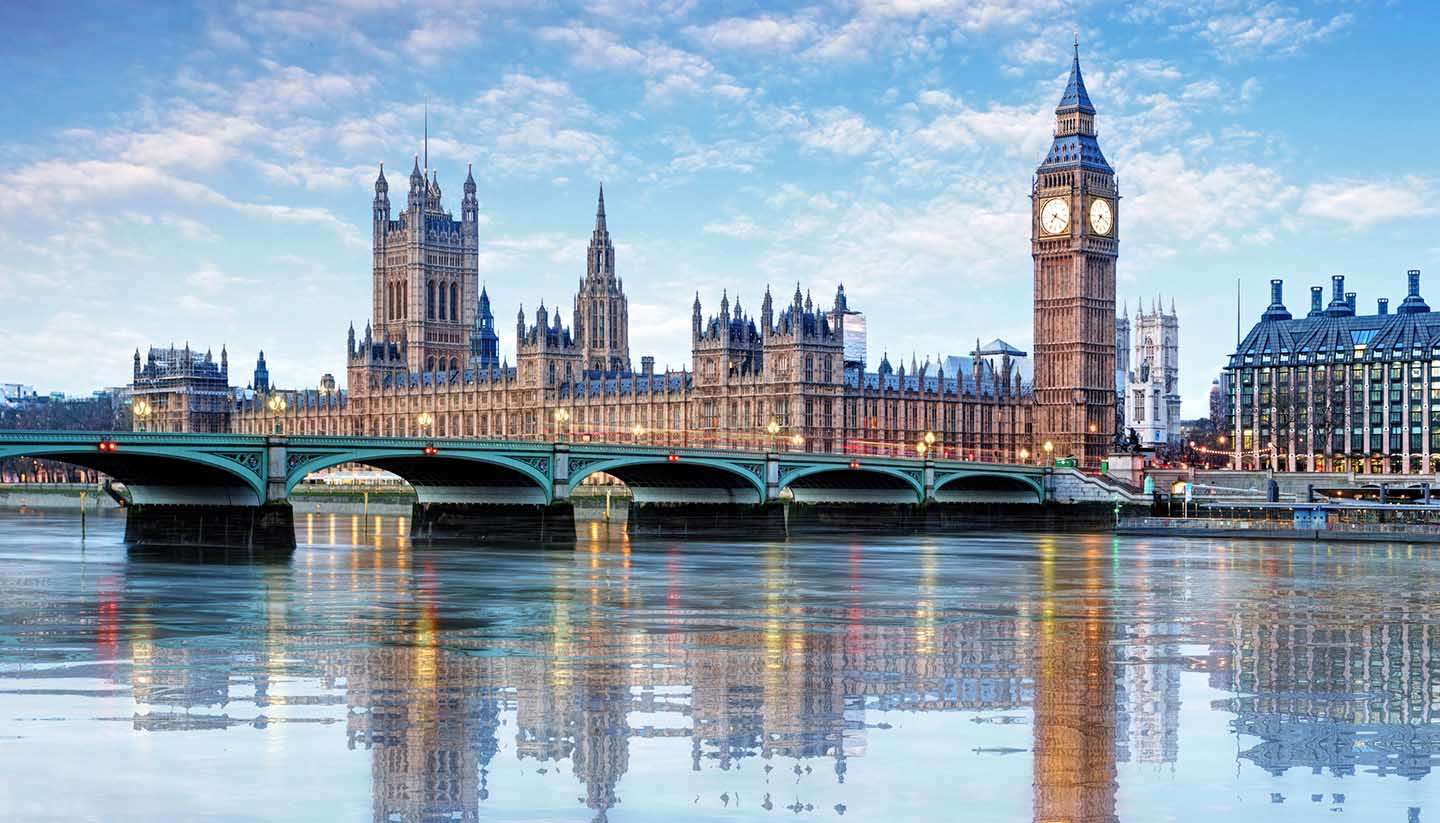 England Weather, climate and geography
Weather & climate
Best time to visit
The weather in England is temperate, with warm wet summers and cool wet winters. Weather varies from day to day and throughout the country as a whole. In general, the west coast and mountainous areas receive the most rain.
Winters range from late October to early March. The east coast, particularly in the north, is colder and windier with winds blowing in from Siberia; Cambridge, Yorkshire and Newcastle suffer the brunt of this. Cold snaps with heavy snow can cause problems with transport and infrastructure; those from cooler climates may marvel at how a relatively innocuous snow storm can bring transport to a standstill but severe storms are still quite uncommon. Temperatures have been known to hit -5°C (23°F) during winter but in England temperatures below this are rare.
Summers range from May to early September. The southeast is the sunnier than the north of the country, with less rain and a climate approaching the continental. During summer, temperatures can reach as high as 30°C (86°F); the southwest has the mildest climate overall.
England has much to occupy whatever the season, but the best chance of catching sunny days is between May and September. Popular summer holidaying spots such as Brighton, Devon and Cornwall become particularly crowded during the end of July and throughout August when schools are closed.
Geography
Mainland England makes up around two-thirds of the British Isles. There are also several small islands including the Isle of Wight and the Isles of Scilly both of which lie off the south coast. In the south, much of the landscape is made up of undulating green hills given over to agriculture, with the South Downs and Cotswolds being prime examples of this. The east and north of England is flat and low lying – most notably in the east are the Fens, flat marshland that surrounds the East Anglian towns of Cambridge and Peterborough. The coastline is endlessly varied, with northern England's coast made up mainly of flat sand dunes, whereas the south is notable for the Jurassic Coast of Dorset, a World Heritage site where the cliffs span 153km (95 miles) and 185 million years of history, and numerous fossil discoveries have been made.
Further north, the landscape becomes more dramatic. The mountain ranges of the Yorkshire Dales and Lake District in the northwest afford picturesque views of valleys, lakes, forest and mountains, making both destinations popular with hikers. The Pennine mountain range (also known as the 'backbone of England') bisects the northern region, creating a natural divide between the North West and North East. Traversed by the Pennine Way, the UK's longest footpath, hikers can get up close to one of the most scenic in England and take in the most scenic part of England.