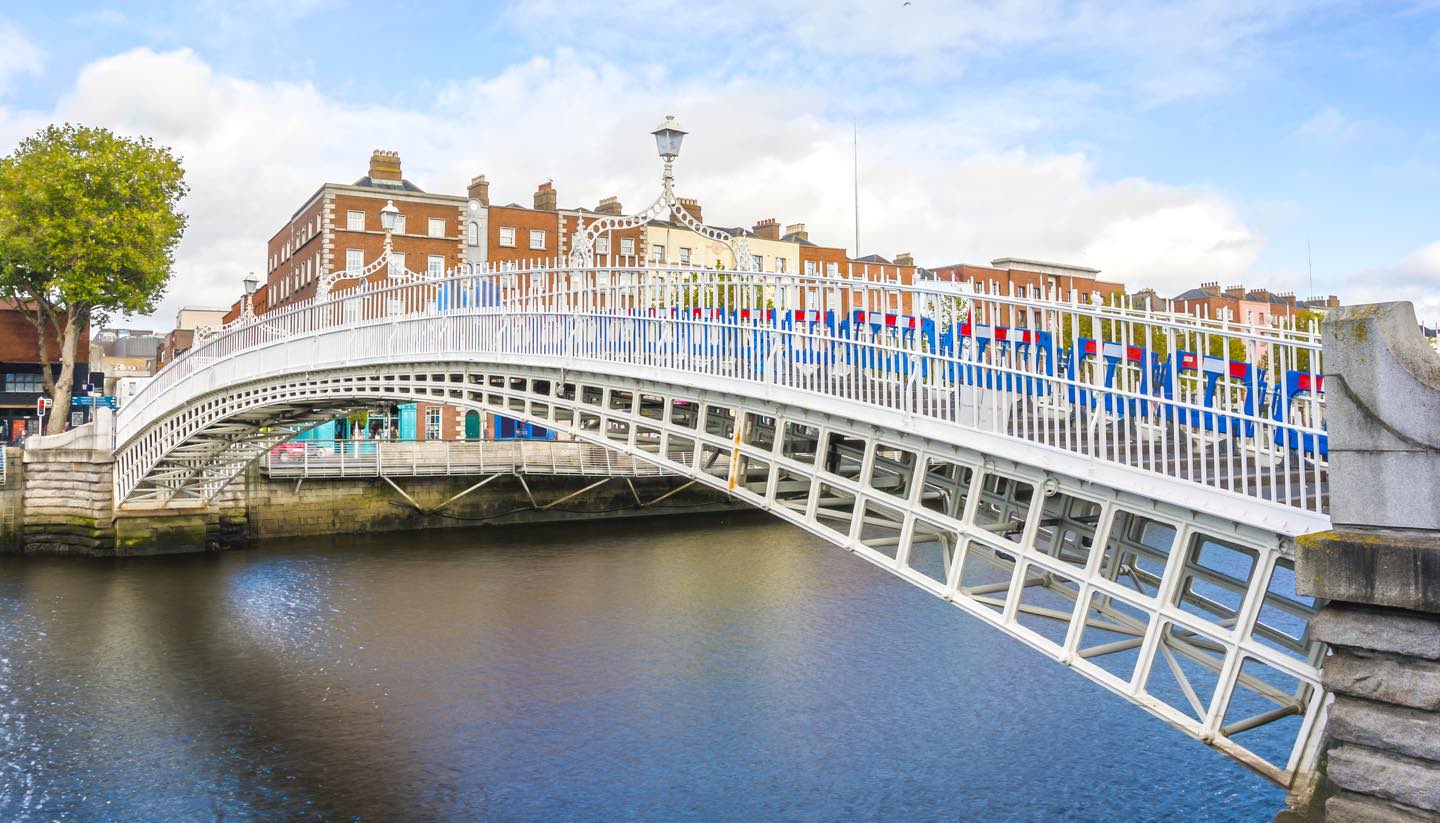 Local time in Dublin coming soon
Dublin tours and excursions
Dublin tours
The Viking Splash Tour
A tour aboard an amphibious vehicle that splashes off the road and into the city's canals, the
Viking Splash Tour has great novelty value, but some worthy substance too. Dublin's Viking history is an aspect often overlooked by visitors, and while this tour's presentation is a little on the shout-along, horned hat side, it's also a quick-fire way of seeing what is worth more of your time.
Tel:
+353 1 707 6000
Website:
http://www.vikingsplash.com
Bus tours
City Sightseeing Dublin offer hop-on, hop-off bus tours covering all the major sights of the city centre, with running commentary from a tour guide across several routes and dozens of stops. Tours commence from any of the stops, and tickets are valid for up to two days. Key stops include Trinity College, Christ Church Cathedral and the Guinness Storehouse.
Tel:
+353 1 898 0700.
Website:
http://www.city-sightseeing.com
Excursions from Dublin
Glendalough
This early Celtic monastery, once an important seat of Christian learning, is situated 30km (19 miles) south of Dublin. St Kevin founded the monastery in the 6th century and his body lies in the 9th-century cathedral. The site is known for its 30m-high (98ft) Round Tower, which offered defence against marauding invaders by situating its door several metres off the ground. Access is possible via the gorgeous Wicklow Way, which passes through the valleys of the Wicklow Mountains; the valley's lakes and walking trails are as memorable as the monastery itself.
Tel:
+353 404 45600.
Website:
http://www.glendalough.ie
The Cliffs Of Moher
Towering 214m (702ft) over the battering waves of the west coast Atlantic, the Cliffs of Moher are one of the iconic images of Ireland. At an 8-hour round trip from Dublin, the day tours are quite an undertaking, but with good weather and your feet hanging over an epic drop, this place is truly breathtaking. Helped by some cleverly integrated tourist infrastructure, the cliffs are a memorable, one-off-the-bucket-list experience.
Tel:
+353 65 708 6141.
Website:
http://www.cliffsofmoher.ie