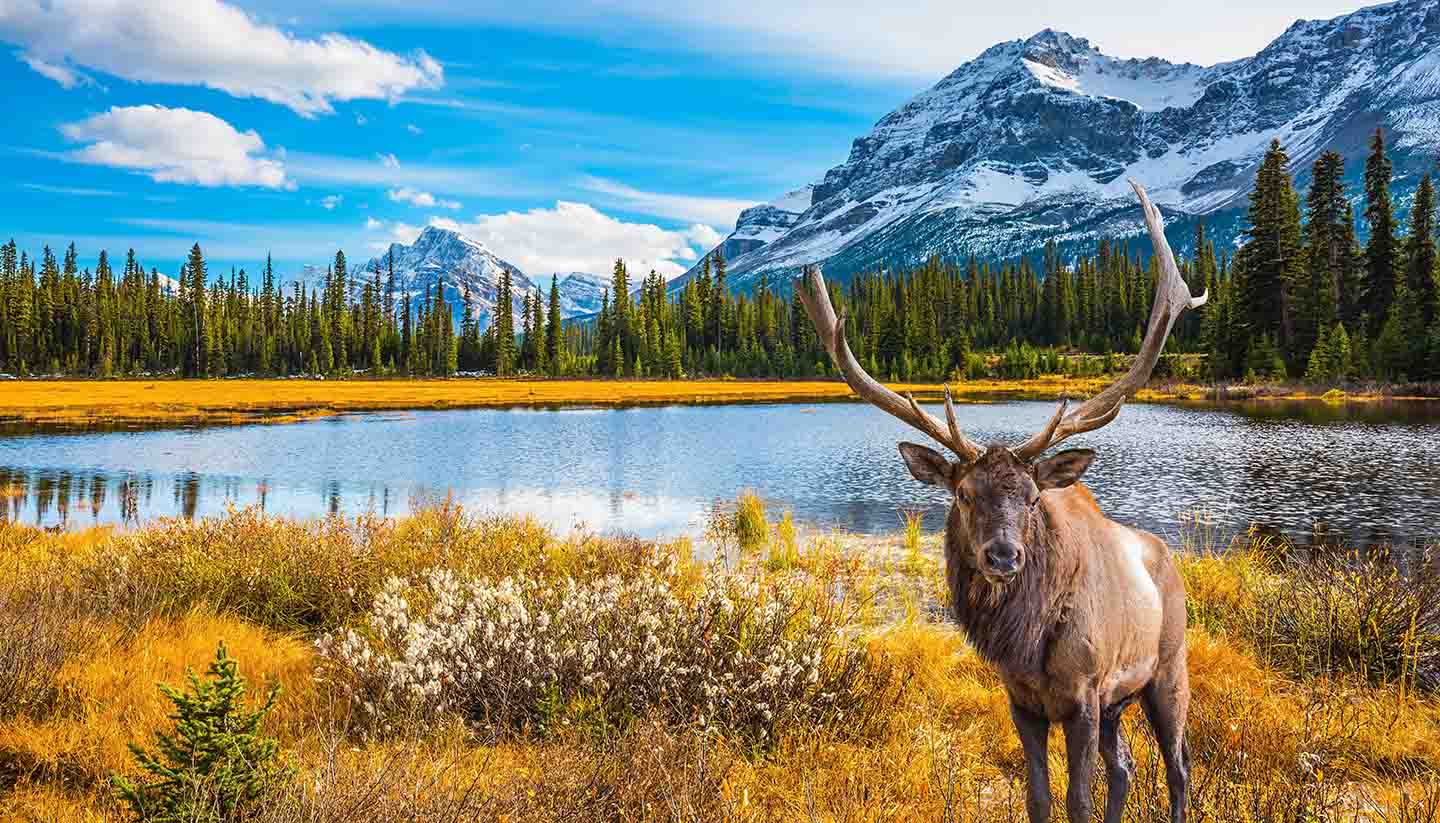 Canada Weather, climate and geography
Weather & climate
Best time to visit
If you're planning on skiing or enjoying winter sports, the best time to visit Canada is between December and April, though some resorts open as early as November and extend their seasons as late as June (or even July on Whistler's glacier). If you want to enjoy the great outdoors without the snow, travel between May and September. Be aware however, that if there's been heavy snowfall during the winter, some high-altitude hiking trails may be closed well into July. May, June and September are typically cheaper than July and August, but you'll get the best of the weather in the latter two months.
Summer thunderstorms are common throughout Canada. Occasionally, these may become severe. Tornados also occur throughout Canada, with May to September being prime months. The peak season is June and early July in southern Ontario, Alberta, southeastern Quebec, and a band stretching from southern Saskatchewan and Manitoba, through to Thunder Bay. The interior of British Columbia and western New Brunswick are also tornado zones. Earth tremors occur in the western mountains. Forest fires can occur at any time, regardless of the season, particularly in the grasslands and forests of western Canada.
Geography
Canada is the second largest country in the world after Russia, covering an area of 9,984,670 sq km (3,855,103 sq miles). It is bordered to the west by the Pacific Ocean and Alaska, to the east by the Atlantic Ocean, to the northeast by Greenland (across the Nares Strait), and to the south by the 'Lower 48' states of the USA. The polar ice cap lies to the north.
Canada stretches 4,634km (2,879 miles) from its northernmost point on Ellesmere Island, Nunavut to its southernmost point on Middle Island, Lake Erie, Ontario. The longest distance east to west is 5,514km (3,426 miles) from Cape Spear, Newfoundland and Labrador to the Yukon-Alaska border. Canada also has the world's longest coastline at 202,080km (125,566 miles). The country's highest mountain, with a peak at 5,959m (19,550ft), is Mt Logan in the Yukon Territory.
The landscape is diverse, ranging from the Arctic tundra of the north to the great prairies of the central area. Westward are the Rocky Mountains, and in the southeast are the Great Lakes, the St Lawrence River and Niagara Falls. The country is divided into 10 provinces and three territories.