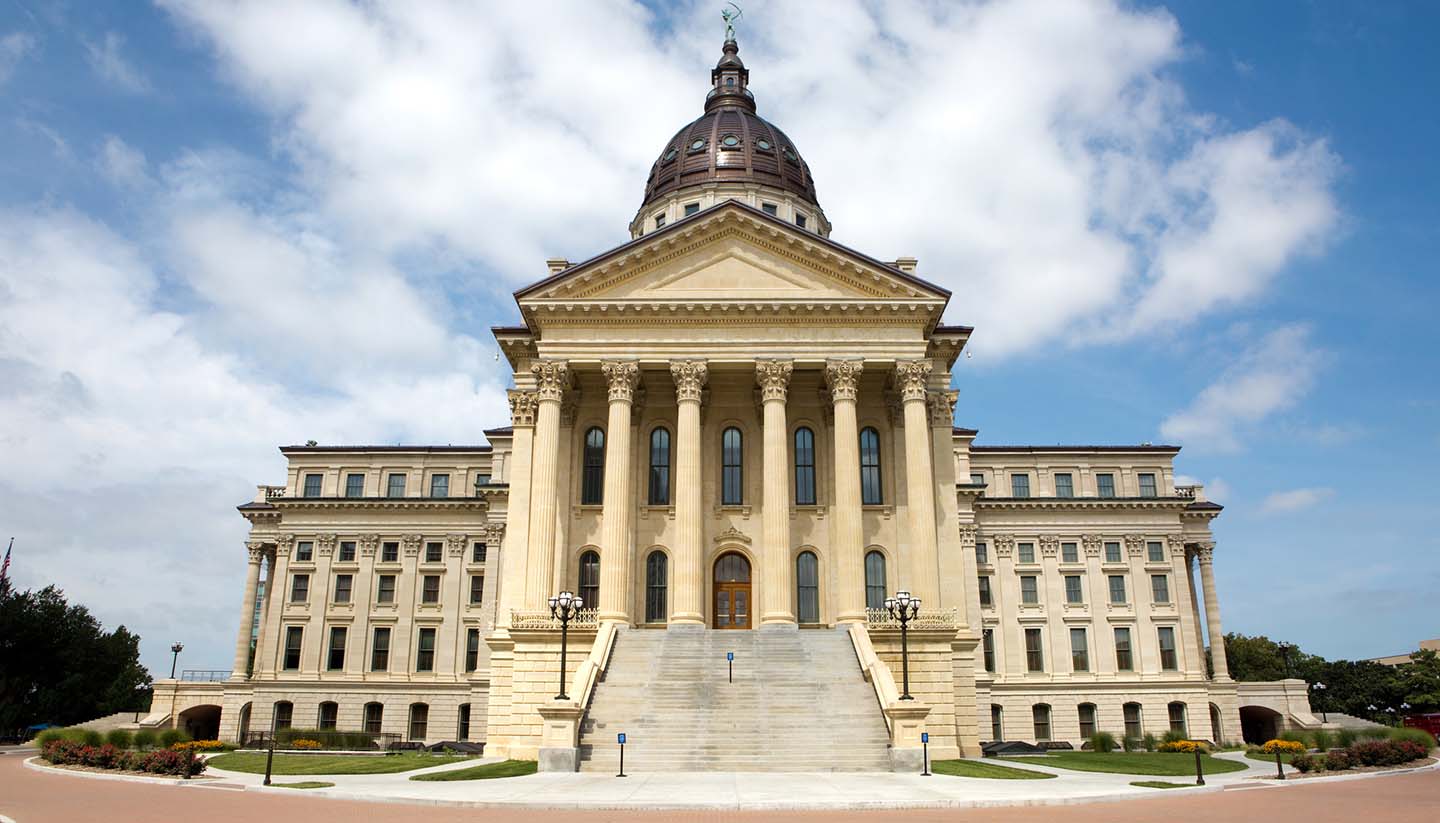 Tourist offices
Kansas Tourism Office UK & Ireland
Address:
Tel:
Opening Hours:
Website:
http://www.travelks.com/international/international-english/
Kansas Tourism Office
Address:
Tel:
Opening Hours:
Website:
http://www.travelks.com/
Things to see and do
Dodge City
Step back in time in the restored cattle town of Dodge City, where lawmen Bat Masterson and Wyatt Earp earned their fame. Visit the Boot Hill Museum, which recreates the Boot Hill Cemetery and Front Street as they looked in the 1870s.
Dodge City Roundup Rodeo
Watch the action at the Dodge City Roundup Rodeo (www.visitdodgecity.org), known as the 'Greatest Show on Dirt,' held every August, wrapping up the ProRodeo Tour.
Eisenhower Center
Tour the Eisenhower Center (www.dwightdeisenhower.com) in Abilene, which houses the Eisenhower family home from 1898 to 1946, as well as a museum and library.
Sternberg Museum of Natural History
See the famous 'fish within a fish' fossil at the Sternberg Museum of Natural History (www.oceansofkansas.com/sternbrg.html) in Hays. Kansas was once a huge inland sea, which left vast deposits of limestone. Significant fossils have been unearthed around Gove County and are on display at the Sternberg Museum.
Wichita
Explore the museums of Wichita, the largest city in Kansas, famed today for aircraft manufacture, and home to the Museums on the River District, which includes an art museum and botanical garden. The Old Cowtown Museum introduces visitors to the cattle days of the 1870s with an open-air history exhibit.
Topeka
Visit Kansas's capital, Topeka (www.visittopeka.travel), boasting the Kansas Museum of History, the Kansas State Capitol, dating back to 1866, and the Topeka Zoological Park.
Lebanon
Stand at the geographical centre point of the entire USA, marked by the stone monument 3km (2 miles) northwest of Lebanon on the northern border of the state.