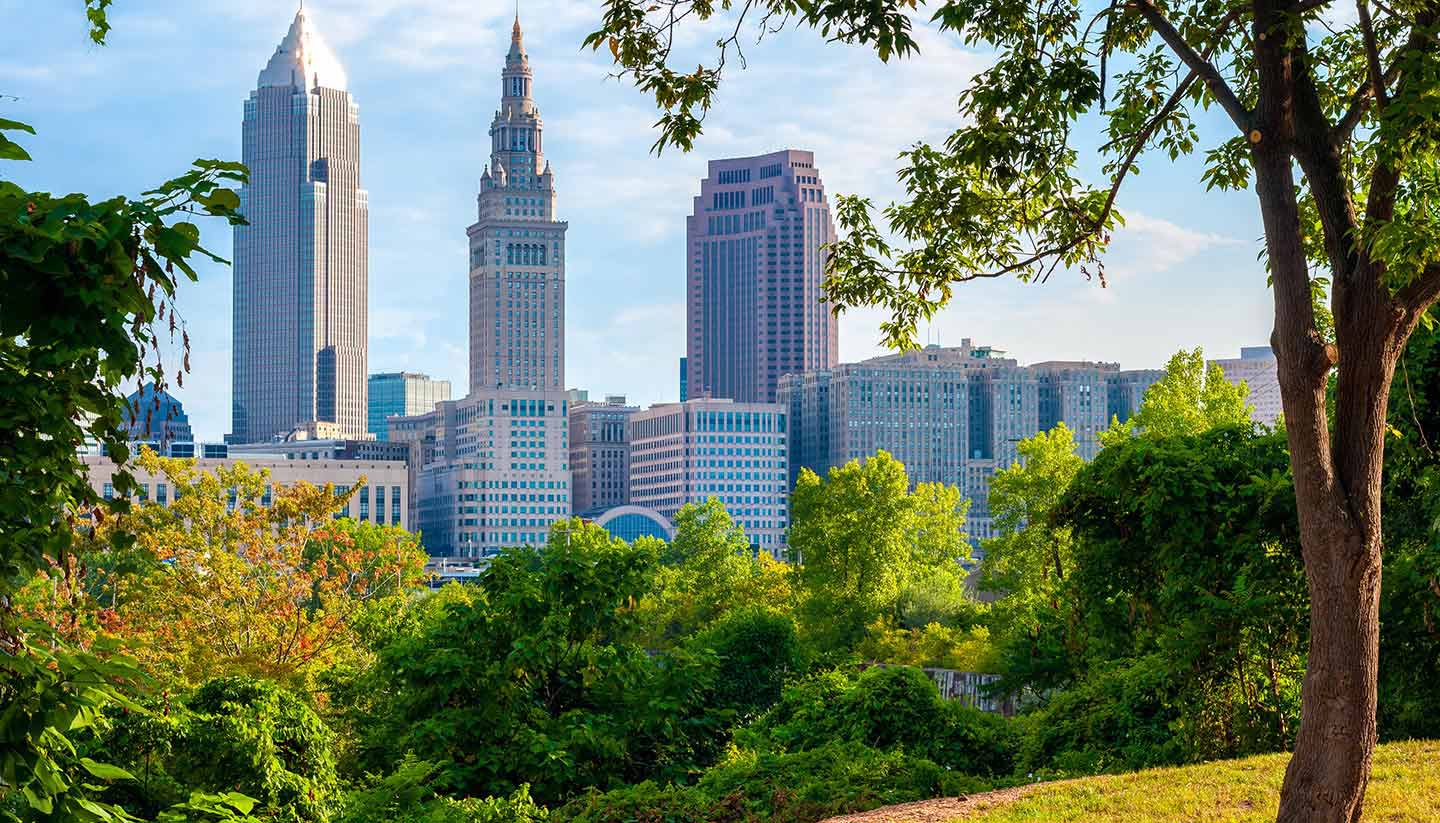 Ohio Food and Drink
Though Ohio is right in the middle of the US Corn Belt, visitors needn't fret; with their eclectic history and the diverse residents, this state is known for far more exciting foods than just corn. Strong German and Polish heritage has left its mark on the Ohioan cuisine, with the likes of kielbasa and sauerkraut working its way into some unexpected dishes.
Specialities:
• Buckeyes (Almost exclusively found in Ohio, buckeye candy is made from a peanut butter mixture which is then partially dipped in chocolate. The candy is made to look like the nut of the Buckeye tree, which is indigenous to Ohio and is also the source of the state's nickname "The Buckeye State").
• Shaker lemon pie. (Also known as Ohio Lemon Pie, the filling is made up of lemons, sugar and eggs and once prepared is akin to a custard or lemon curd. Topped with a flaky crust, the pie is traditionally served warm).
• Cincinnati chilli. (A chilli dish special to Cincinnati, made with a thin meat chilli, usually served over spaghetti and topped with shredded cheese. It is also sometimes served over hotdogs).
• Goetta. (A German-American breakfast dish, Goetta is a delicacy made of steel-cut oats and ground pork that is cooked on a griddle until crispy. It is often served with apple butter or ketchup).
• Kielbasa(traditional Polish sausage made from pork, beef, or veal.. In Ohio, it is usually served with sauerkraut and often on a sandwich of rye bread with mustard, sauerkraut, mustard, and pickles).
• Pierogi. (A Polish dish, pierogies are dumplings stuffed with potato, sauerkraut, ground meet, or cheese filling and traditionally fried in butter with onions).
• City Chicken (The name is deceiving; City Chicken, usually made of pork, is a dish in which cubes of meat are skewered and fried or baked. The skewers are also sometimes breaded. This dish is most popular in the greater Cleveland area).
• Polish Boy. (Found in Cleveland, a Polish Boy is a sandwich consisting of grilled kielbasa on a bun with chips, barbecue sauce, and coleslaw. The kielbasa is also sometimes deep fried prior to assembling the sandwich).
Things to know:
With the abundance of fertile farmland, Ohio is a great place to pick up locally grown, often organic fruits and vegetables. The peak growing season for the majority of local crops is between the months of June and September.
Tipping:
15% of the bill is customary, 20% for excellent service. Bartenders should be tipped at least one dollar per drink, regardless of the beverage price.
Drinking age:
21.
Regional Drinks:
• Tomato juice. (The state beverage, tomato juice is served either plain or in cocktails like Bloody Marys. Other ingredients, like onion or garlic powder, are usually added to the juice).
• Great Lakes Edmund Fitzgerald Porter. (A product of Great Lakes Brewing Company, this locally-loved porter has a sweeter flavour of coffee and chocolate with toffee notes. It finishes with the bitterness of hops and dark cacao, giving it a bit of a bitter aftertaste).
• Watershed Gin. (Watershed Distillery, based in Columbus, is most known for their signature gin. A light gin with a smooth body, it is popular with local residents and restaurants. The distillery also just premiered their new Bourbon Barrel Gin).
• Rockmill Brewery. (A local brewery in Lancaster, Rockmill Brewery is known in the area for their selection of organic brews. With four different beers currently produced, the brewery has developed booming following throughout Ohio).