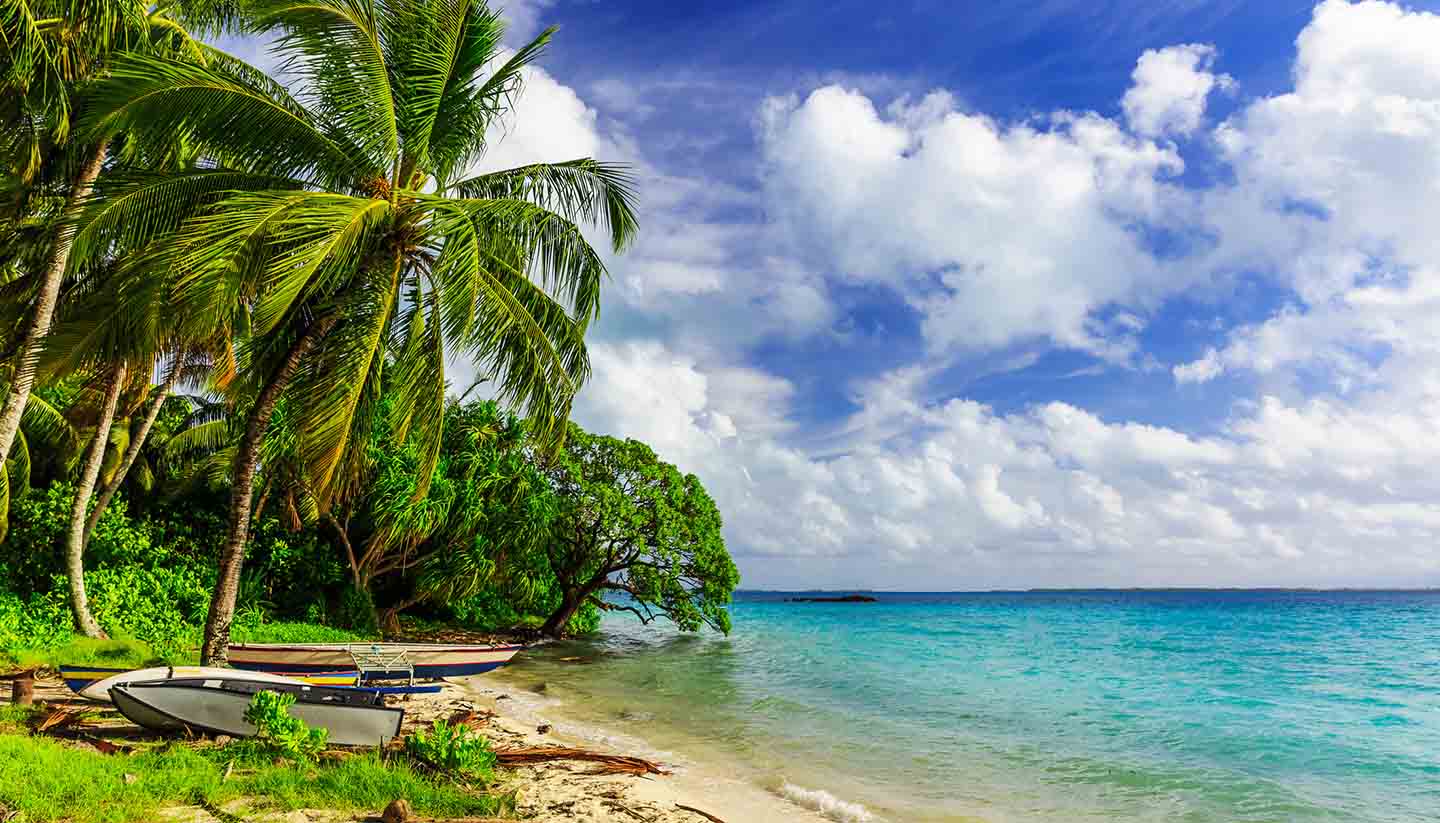 Travel to Kiribati
Flying to Kiribati
The national airline is Air Kiribati (www.airkiribati.com.ki), but it only operates domestic flights. Fiji Airways (www.fijiairways.com) flies direct from Fiji to Tarawa, while Nauru Airlines (www.ourairline.com.au) runs flights from Nauru to Tarawa, with connections to Brisbane, Australia. You can only reach Kanton Island by private jet or boat charters.
Flight times
To Tarawa: from London - 35 hours or more (including stopovers); Nadi, Fiji - 3 hours; Nauru - 1 hour 15 minutes.
Getting to Kiribati by boat
Main ports: Banaba, Christmas Island and Tarawa.