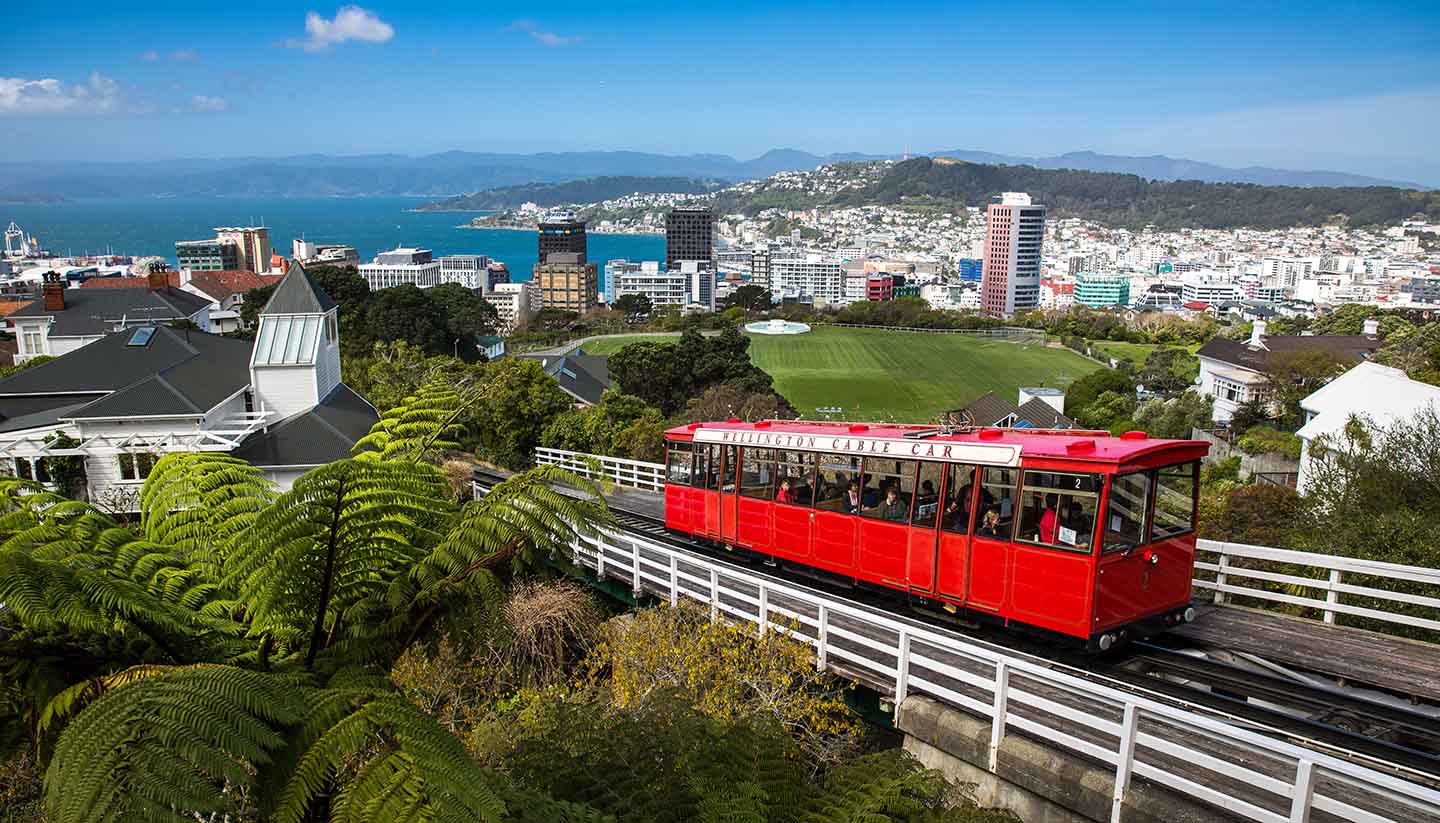 Currency in Wellington
NZ$
Wellington Nightlife
Bohemian Cuba Street is a good spot for drinking, with laid-back and funky bars, while late night action is centered around Courtenay Place. Check out Eventfinda (www.eventfinda.co.nz) for up-to-date information about concerts and gigs, as well as other events, in Wellington.
Bars in Wellington
Malthouse
Having opened its doors on Willis Street back in 1993, Malthouse is something of a Wellington institution for beer lovers. In its current location since 2007, the bar serves great beer from around the world and a good selection of Kiwi brews.
Address:
Tel:
+64 4 802 5484.
Website:
http://www.themalthouse.co.nz
Courtenay Arms
Beer aficionados should head for the Courtenay Arms, a pub with good English and Irish beers, as well as pool tables, dart boards, open fire, big sports screen and a gaming lounge. Traditional English pub décor and fare complete the picture.
Address:
Tel:
+64 4 385 6908.
Website:
Mishmosh
Mishmosh can offer a fun, relaxing or crazy night, depending on your mood, and is the hip locale dujour where the city's trendy crowd goes to be seen. This venue is not just about tipples, however. Don't miss Mishmosh's gastropub specialties.
Address:
Tel:
+64 4 384 8015
Website:
http://www.mishmosh.co.nz
Clubs in Wellington
Goodluck
Based on an opium den of yesteryear, this watering hole features a floating lantern bar, a dance floor and a cozy candlelit lounge. The music here is alternative, as is the drinks menu – if you're brave, go for the cocktails that blend saki, tea and syrups with alcohol.
Address:
Tel:
+64 4 801 9950.
Website:
The Establishment
This is one of Wellington's most popular nightclubs, with constantly changing entertainment and great food. Consisting of the Main Bar, Tequila Bar, and Restaurant and Lounge, the Establishment is currently one of the few venues in the city that holds a licence until 4 am.
Address:
Tel:
+64 4 382 8654.
Website:
http://www.theestablishment.co.nz
Boogie Wonderland
This is a disco pop nightclub where turning up in an affro and a pair of flares will only help you fit in. The club features a fab Saturday Night Fever glass dance floor and music from the 1970s.
Address:
Tel:
(04) 385 2242.
Website:
http://www.worldtravelguide.net/block/city-nightlife-item/wellington/boogie-wonderland
Live music in Wellington
Bodega
Having opened its doors over 25 years ago, Bodega is Wellington's oldest live music venue. Expect loud music, beer on tap, and an after-work crowd as well as students. Check out their website for a line up of events.
Address:
Tel:
+64 4 384 8212.
Website:
http://www.bodega.co.nz
The Library
The Library is a cosy lounge bar that doubles as a live music venue and, you guessed it, a library. The venue consists of three distinctive spaces: the lounge bar (main bar), the reading room and the games room (private room). Grab a book, order a cocktail or one the venue's decadent desserts, and enjoy the live tunes.
Address:
Tel:
+64 4 382 8593.
Website:
http://thelibrary.co.nz
Meow
From rock 'n' roll to jazz, Meow offers live entertainment throughout the week. The minimalist venue – which is a café by day and a watering hole by night – features high ceilings, floor-to-ceiling windows, plus a range of healthy meals, including vegan and gluten-free options.
Address:
Tel:
+64 4 385 8883.
Website:
http://www.welovemeow.co.nz
Music and Dance in Wellington
St James Theatre
St James Theatre is one of New Zealand's finest Edwardian lyric theatres, the venue for opera, dance and major musical shows, and home to the Royal New Zealand Ballet. Originally built in 1912, it was once the largest vaudeville and picture theatre in Australasia. Today, its refurbished auditorium seats 1,550 people and there is also a cafe/bar area.
Address:
Tel:
+64 4 802 4060 for tickets.
Website:
http://www.pwv.co.nz/our-venues/st-james-theatre