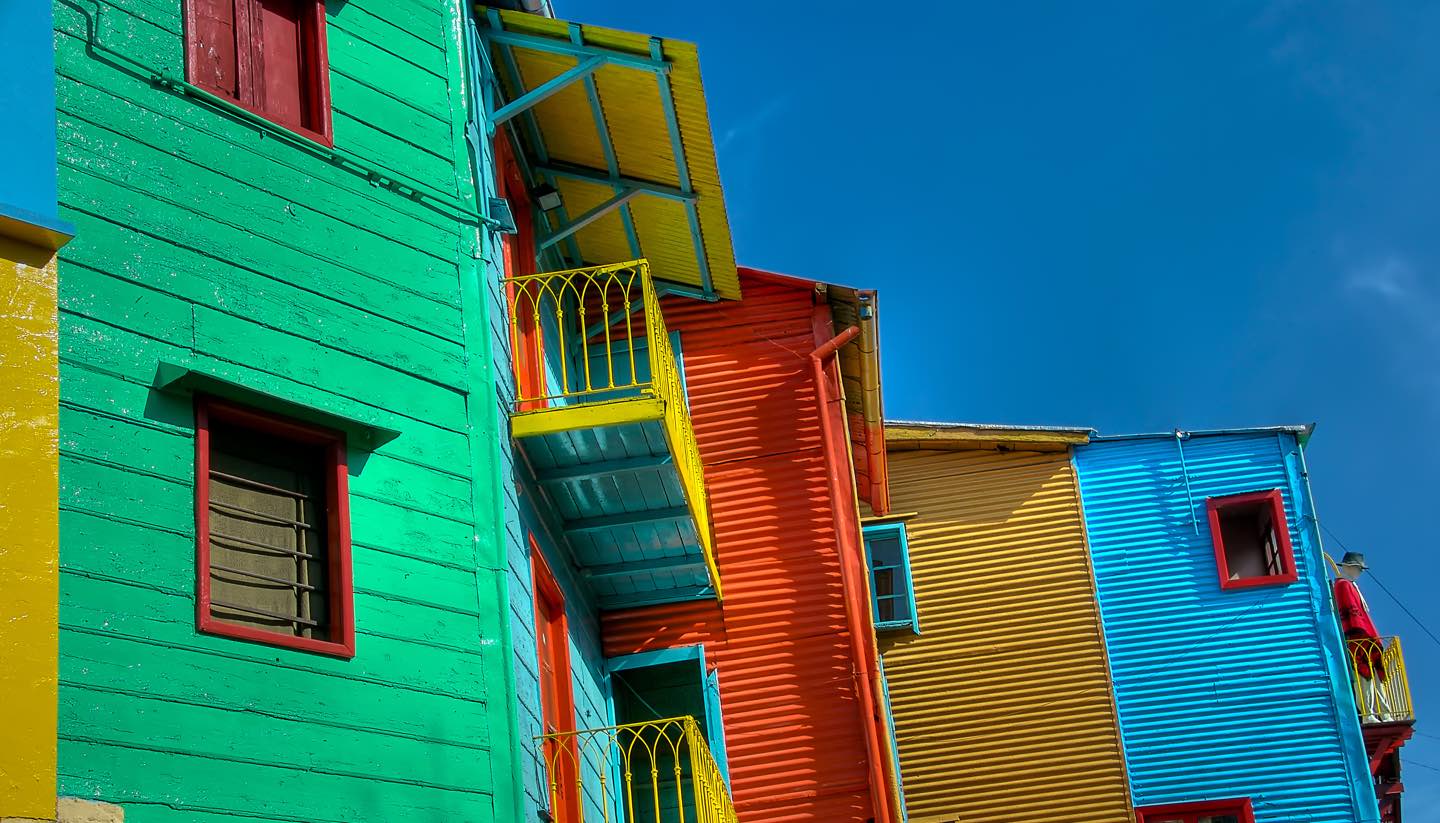 Weather in Buenos Aires

21°C
Local time in Buenos Aires
Currency in Buenos Aires
AR$
Buenos Aires tours and excursions
Buenos Aires tours
Bicycle tours
A combination of flat ground and separated bike lanes makes cycling in BA a pleasurable experience. Biking Buenos Aires run highly recommended English-language tours around specific sightseeing neighbourhoods as well as themed expeditions focussing on art or architecture. An eclectic collection of guided pedal tours is also available with BA Bikes, including food bike tours, market tours, a full-day trip to Uruguay and a deluxe E-bike option.
Tel:
+54 11 6698 5923+54 11 4300 5373
Website:
http://www.bikingbuenosaires.com
Culture tours
Buenos Aires is laden with culture-orientated tours that can offer more imaginative perspectives that the average tourist trail. The city's street art scene comes alive with Graffitimundo who takes groups around BA's many colourful murals while explaining their history and significance. Food lovers may prefer to opt for the Parrilla Tour to sample some of the city's finest cuts, choripán (chorizo sandwich) and empanadas in its local hangouts.
Tel:
+54 911 3683 3219+54 9 11 4048 5964
Website:
http://www.parrillatour.com
Bicycle tours
Guided English or Spanish pedal tours of Buenos Aires are available from Bike Tours. The three-and-a-half to four-hour informative ride goes through key districts, including Puerto Madero, La Boca, San Telmo and the Plaza de Mayo. The tour includes the use of a three-gear bike, a helmet, a bottle of water and rain gear if necessary. Child seats are available.
Tel:
(011) 4311 5199.
Website:
http://www.biketours.com.ar
Excursions from Buenos Aires
Tigre
An hour's train ride from Buenos Aires' Retiro Station takes you to Tigre, a pleasant riverside town on an island in the Paraná Delta. Riverboats depart from the Estación Fluvial (River Terminal) to explore the waterways while a few blocks away from the station there's the daily Puerto de Frutos (fruit market) which now sells local handicrafts.
Agencia de Turismo Tigre
Juncal 1600
Tel:
+54 11 4897 6444
Website:
http://www.vivitigre.gov.ar
San Antonio de Areco
Just over 100 km (60 miles) from Buenos Aires, San Antonio de Areco is a rustic town that trades on its gaucho heritage. Its stone-paved colonial streets are lined with shops selling gaucho handicrafts crafted from leather, silver and ceramics. Visit Museo Gauchesco Ricardo Güiraldes which recreates a traditional estancia (ranch) or, for a real estancia experience, nearby Los Dos Hermanos, (tel: +54 11 4723 2880; www.estancialosdoshermanos.com) provides a warm welcome.
Tourist Information
Avenida Zerboni 2760
Tel:
+54 23 2645 3165
Website:
http://www.sanantoniodeareco.com