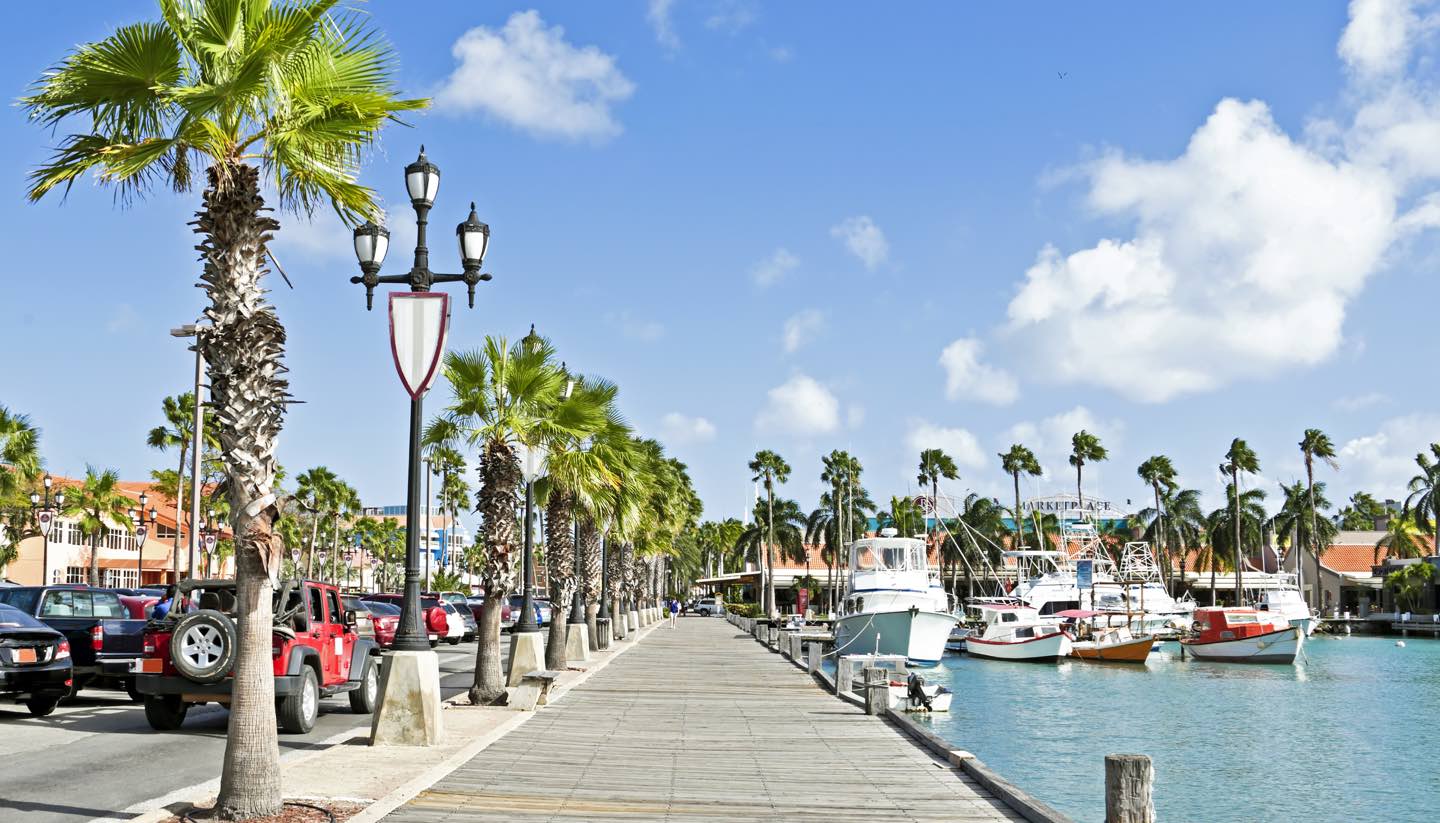 Aruba Visa and Passport Requirements
| | Passport required | Return ticket required | Visa Required |
| --- | --- | --- | --- |
| British | Yes | No | Yes |
| Australian | Yes | No | Yes |
| Canadian | Yes | No | Yes |
| USA | Yes | No | Yes |
| Other EU | Yes | No | Yes |
| | | | |
| | | | |
| | | | |
| | | | |
| | | | |
| | | | |
| | | | |
| | | | |
| | | | |
| | | | |
| | | | |
| | | | |
| | | | |
| | | | |
| | | | |
| | | | |
| | | | |
Passports
Visitors to Aruba require a passport valid for the duration of stay.

Visas
Visas to Aruba are not required by nationals referred to in the chart above for stays of up to 30 days. The total amount of days a person can stay in Aruba as a tourist cannot exceed 180 days per year.
Nationals not referred to in the chart above are advised to contact the nearest Dutch Embassy to check visa requirements.
Visa Note
Cruise ship passengers of any nationality do not require a visa for stops of up to 24 hours in Aruba.
Types and Cost
Short-stay Caribbean visa: €35. The Caribbean visa allows nationals who do require a visa to make short visits to Aruba, Curaçao, St Maarten, Bonaire, St Eustatius and Saba.
Validity
The Caribbean visa is a multiple-entry visa. Visa holders may visit any of the countries included under the scheme for a maximum of 90 days within one year. Each continuous period in any one country may not exceed 30 days.
Application to
Dutch Embassy/Consulate.
Working days
Applications for the Caribbean visa are usually processed within a week, but processing times vary depending on the country.
Extension of stay
Nationals who do not require a visa can request an extension of stay up to 180 days at the immigration department (www.dimasaruba.com).
You cannot extend the Caribbean visa.
Entry with pets
Pets may only enter Aruba if they've lived in a country with a low incidence of rabies for at least six months. Your animal needs a microchip, veterinary certificate of good health issued no more than 14 days before travel, and a rabies innoculation certificate issued no more than 30 days before travel.
Embassies and tourist offices
Diplomatic Representation
Telephone: Website:
Address: