22 reasons why you should fall in love with Estonia (part 2)
Published on: Thursday, January 31, 2019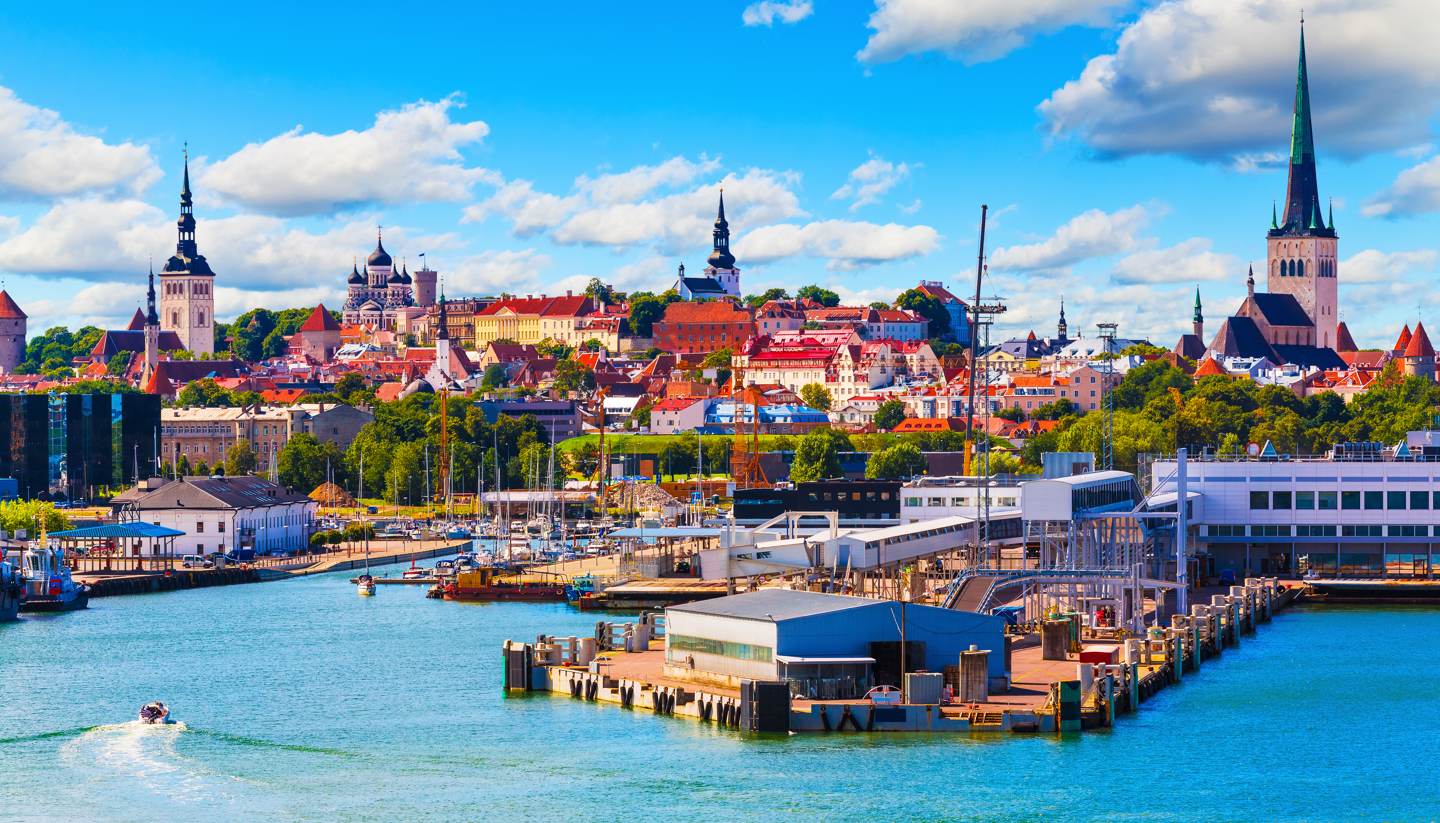 The smallest and arguably most scenic of the three Baltic States, Estonia is wildly beautiful with some rather quirky traditions to surprise
This is a two-part series and you can check out part one of '22 reasons why you should fall in love with Estonia' here.
12. Reflectors are both practical and fashionable in Estonia
Talking about gifts, reflectors are unique and practical. It must be explained that wearing a reflector after dark is a must in Estonia. Virtually all children and over two-thirds of adults wear reflectors, largely due to a 2011 law that requires their use after dark and when conditions offer poor visibility.
Estonia has embraced the requirement and has made them into something functional and cute with designs ranging from sparkling tassels to fun creatures. Check out KuKuJuKu Helku which sells reflective owls, foxes and cartoon characters to keep you visible and safe at night.
13. Beer culture is alive and well
Beer is the go-to drink in Estonia and with the craft-beer passion picking up momentum in recent years, many people turn their hobby into a full-fledged micro-brewery business. Rye is a popular brewing ingredient, which makes the finished beer crisp and slightly spicy. Both local and international beers can be found throughout Estonia for your drinking pleasure.
14. Vodka socks come to the rescue
If you find yourself drinking too much beer in Estonia, fear not, vodka socks come to the rescue. According to Estonian singer Kerli, her grandma told her that vodka socks work for curing ailments and hangovers. The process is simple – you soak a pair of socks in vodka and put them on, then put another pair of woollen socks on top of the vodka socks and go to bed. By the morning, the socks would be dry and you are revitalised.
15. Onion culture is alive too
If you like onions, the Old Believers are keen onion cultivators and they make excellent onion soup and onion pie. The Old Believers are a religious group who didn't accept the official reforms of the Russian Orthodox Church and escaped in the 17th century to the shore of Lake Peipus – Europe's fifth largest lake in eastern Estonia. If you'd like to know more about the Old Believers, there is an excellent museum in Mustvee.
16. There's also a strong singing culture
Since as early as 1869, Estonians have gathered together and sung, showcasing their pride for their culture. Estonian artist and activist Heinz Valk is credited for coining the term "Singing Revolution" in light of the June 1988 Tallinn Song Festival Grounds protest. At this gathering, a third of the Estonian population, about 300,000 people, sang patriotic songs while dressed in homemade folk costumes. This, along with other demonstrations, eventually led to Estonia regaining its independence.
17. Remembering the Baltic Way
In addition to the singing revolution, on 23 August 1989, Estonians joined Latvia and Lithuania and formed a hand-holding chain connecting the three Baltic capitals – Vilnius, Riga and Tallinn. The protest was designed to draw global attention to the unwanted Soviet occupation by demonstrating a popular desire for independence and showing firm solidarity among the three nations. Today, there is a set of footprints commemorating the Baltic Way on the hill overlooking the Freedom Square.
18. They love their neighbours but…
The three Baltic States are like siblings and occasional rivalry is unavoidable. Estonians and Latvians have had a particular love for arguing over who started the Christmas tree tradition. Many believe that Estonia had the first Christmas tree in 1441, but Latvia was the first to put decorations on its tree in 1510.
This debate has raged among locals and historians for a long time. Some say it was the House of Black Heads, a brotherhood of unmarried merchants and ship owners, who were cited with parading through Riga, Latvia in 1510 with a "constructed replica of a tree" that they decorated with fruits and candles before dancing around it and burning it a few days later.
The same House of Black Heads was also responsible for the origins of Estonia's claims as they produced evidence suggesting a similar festival had taken place at yet another lodge of the Black Heads in Tallinn in 1441.
Holding the status as the motherland of Christmas trees is important for tourism, but at this point, it also just seems to be about being the sibling that wins the argument.
19. Discover a fun fact about its national anthem
Here is an intriguing fact – Finland and Estonia have similar national anthems. Finland's "Maamme" and Estonia's "Mu isamaa, mu õnn ja rõõm" are to a melody composed by German musician Fredrik Pacius. Technically Finland used it first, but, unlike Estonia in 1920, Finland never declared the song as the official national anthem. The only two differences between the two anthems are in the meaning and in the key signatures of the anthems.
20. Saunas are a must
Just like the Finns, Estonians have a deep love for saunas and 'kaseviht', meaning whisking. Whisking is a healthy exfoliation done with birch twigs and wet leaves to help with circulation and are an integral part of the authentic Estonian sauna experience. Also, look out for a traditional Estonian smoke sauna which has no chimney so the smoke from the wood heats up the room beforehand.
For an ultimate spa and sauna indulgence, visit the coastal resort town of Kuressaare on Saaremaa, the largest island in Estonia. With one spa for every 10 residents, finding a pampering session is as easy as saying 'SPA'.
21. It has a quirky underwater prison
The old, abandoned prison Rummu that once had over a thousand prisoners, is now at the bottom of a limestone quarry underneath a crystal clear blue lake in northwest Estonia. The prison is a particular favourite for divers and underwater photographers and has become a quirky attraction, so take some diving lessons and let the adventure begin.
22. It has the longest ice road in Europe
Part of Estonia gets so cold in the winter that you can drive across the frozen sea. There are seven official ice roads in Estonia and among them is the ice road between Hiiumaa and Rohuküla on the mainland, a distance of around 25km (16 miles), making it the longest in Europe. Ice roads typically open from January to March and you're advised not to wear your seatbelts (so you can make a quick escape). Despite sounding dangerous, no car has yet fallen into a hole while on the ice roads in Estonia.
Before you go, check out:
This is a two-part series; you can read part one of '22 reasons why you should fall in love with Estonia' here.