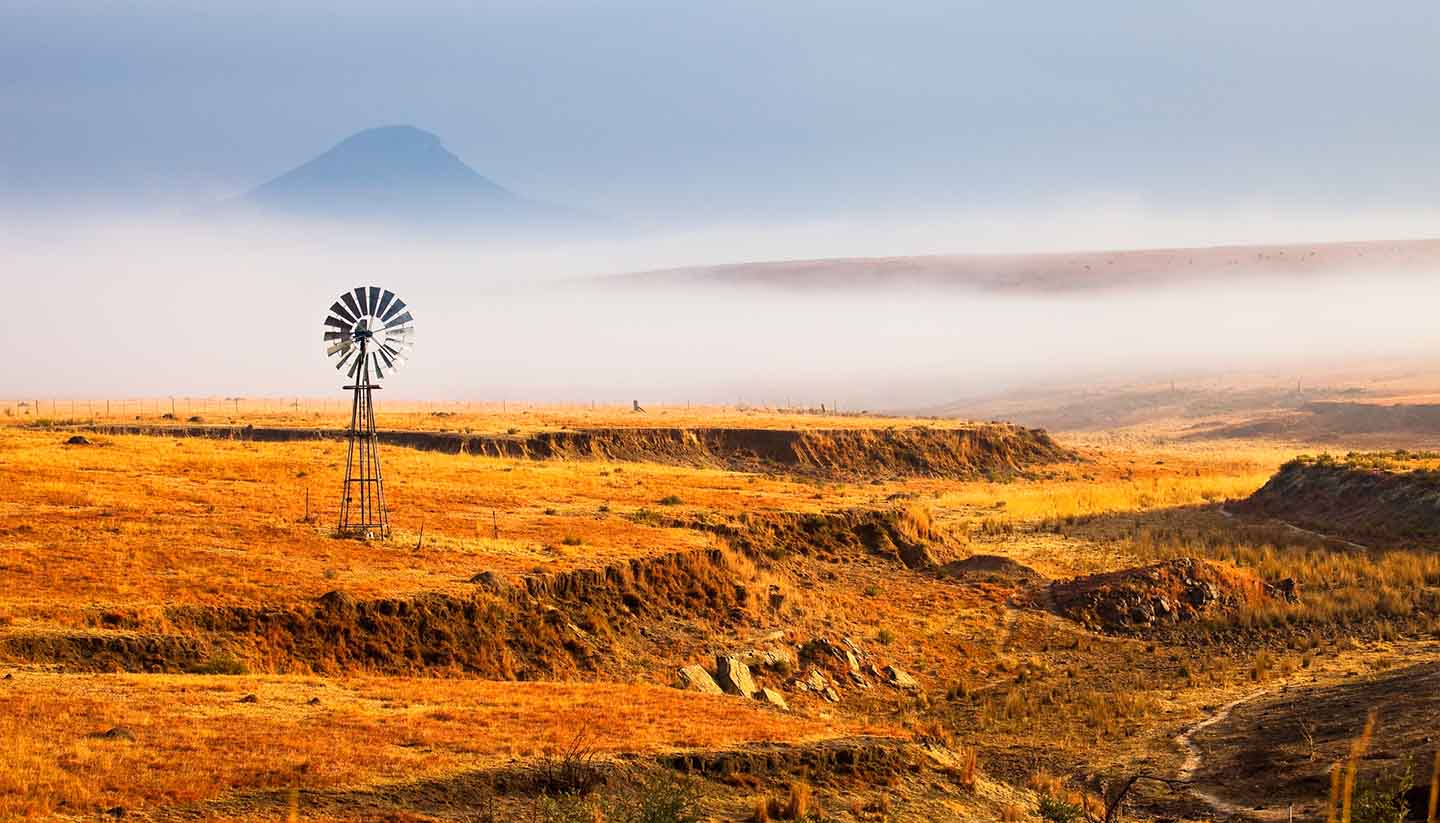 Tourist offices
Lesotho Tourism Development Corporation (LTDC)
Address:
Tel:
Opening Hours:
Website:
http://www.ltdc.org.ls
Things to see and do
Unique wildlife
Appreciate Lesotho's unique species of birds – as many as 279 have been recorded. Birds that are rare to southern Africa can be watched on a trip along the Mountain Road, a spectacular route through the centre of the country.
Thaba-Ts'oeu
Observe the petrified forest on the mountain of Thaba-Ts'oeu.
Moyeni
Revisit prehistory and see dinosaur footprints, many of which are still in the same place where they were discovered. Important sites include Moyeni, Qalo and Morija.
Motlejoeng Caves
Explore the Motlejoeng Caves, 2km (1.2 miles) south of Mahale's Hoek and the Masitise Cave House.
Maletsunyane Waterfalls
View the highest single-drop fall in southern Africa. The Maletsunyane Waterfalls are three times higher than the Niagara frontier.
Thaba Bosiu
See where the Basotho made a last heroic stand against the Boers in Thaba Bosiu. The flat-topped hill is where many of their chiefs are buried.
Bushmen rock paintings
Witness the bushmen rock paintings of bush life and animals, near Maseru. Sites include Ha Khotso and Ha Baroana.
Ski
Ski in the heart of the Lesotho highlands (www.afriski.co.za).
Basotho life
Experience a taste of real Basotho life on an overnight stop in a hut in the rural areas of the remote Basotho.
Pony trek
Embark on a pony trek through the great falls at Ribaneng, Ketane and Maletsunyane. Other treks include the Molimo Nthuse circular trip, which takes in the Qiloane Falls.
Trek
Trek through one of the most beautiful parts of Lesotho, the region bordering South Africa in the southeast. Places of most interest include Ramanbanta, Semonkong and the Sehlabathebe National Park.
Horse riding
See the rugged beauty of the land by horse riding, mountain climbing and hiking. Moyeni and Mohales Hoek, in the southern region of Lesothom are popular locations for these activities.
Maseru
Explore the highlights of Maseru, Lesotho's capital. Sights include the historic cemetery and the fascinating architecture of the King's Palace and the Prime Minister's Residence.