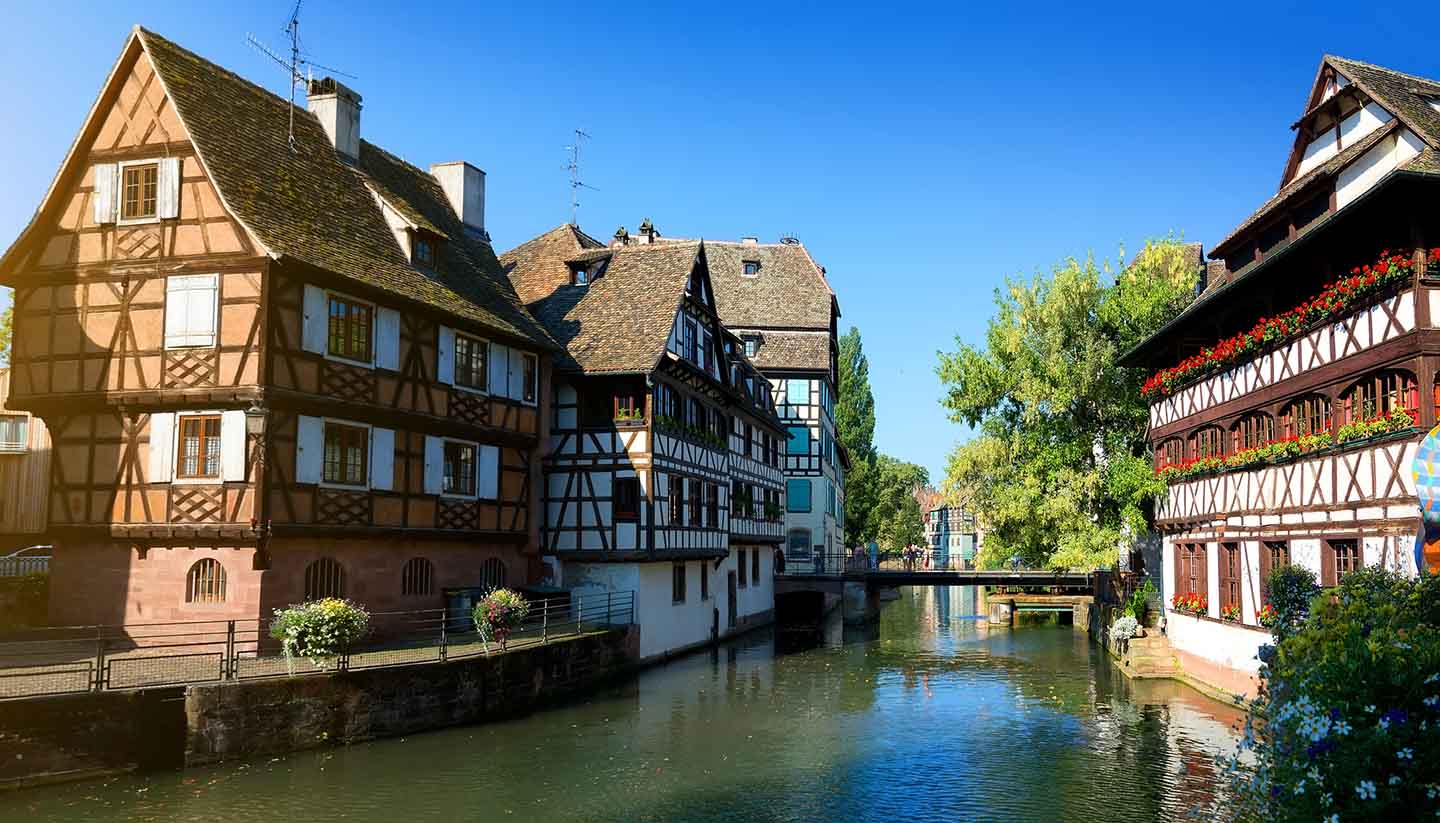 Strasbourg Hotels
Hôtel Maison Rouge
Address:
, 4 rue des Francs-Bourgeois, Strasbourg, ,
Tel: + 33 3 88 32 08 60. | Website: http://www.maison-rouge.com
Well suited for small business meetings and located close to the pedestrianised area around place Kléber, this stylish hotel, with its high-ceilinged breakfast room, is full of character. Its rooms and suites are individually decorated, and the dining room and hall display beautiful pieces of furniture and ceramics.
Hôtel Monopole Métropole
Address:
, 16 rue Kuhn, Strasbourg, ,
Tel: + 33 3 88 14 39 14. | Website: http://www.bestwestern.co.uk/hotels/best-western-plus-monopole-metropole-93366
Not far from the station, this 19th-century three-star hotel is in a quiet street close to the old quarter. Its elegant rooms feature mainly contemporary furnishings, with a few pleasing traditional touches added. This mix of modern and traditional extends to the dining room, with its soaring wooden ceiling and medieval-style alcoves.
Hôtel Hannong
Address:
, 15 rue du 22 Novembre, Strasbourg, ,
Tel: + 33 3 88 32 16 22. | Website: http://www.hotel-hannong.com
The Horn brothers, renowned modern art collectors, founded this stylish hotel in the 1920s on the site of an 18th-century Hannong china factory. Its understated rooms have contemporary décor with the odd splash of colour amid the neutral palettes. Have a drink in the classy Black & Wine bar and its intimate garden.
Hôtel Régent Petite France & Spa
Address:
, 5 rue des Moulins, Strasbourg, ,
Tel: + 33 3 88 76 43 43. | Website: http://www.regent-petite-france.com
This chic hotel, a former ice factory, consists of three 17th-century buildings overlooking the Ill River in Petite France. Behind a traditional façade, the hotel's interior is decorated in sleek, contemporary designs and original paintings. Facilities include a gastronomic restaurant, a champagne bar and a spa with an outdoor hot tub.
Strasbourg Hilton
Address:
, 1 avenue Herrenschmidt, Strasbourg, ,
Tel: +33 3 88 37 10 10. | Website: http://www.hilton-strasbourg.com
A short drive from the city centre, this large modern hotel is near the EU institutions and opposite the Congress Centre. The floor-to-ceiling windows in the stylish rooms offer views of the cathedral or the European Parliament. Guests can make use of the sauna and gym as well as extensive business facilities.