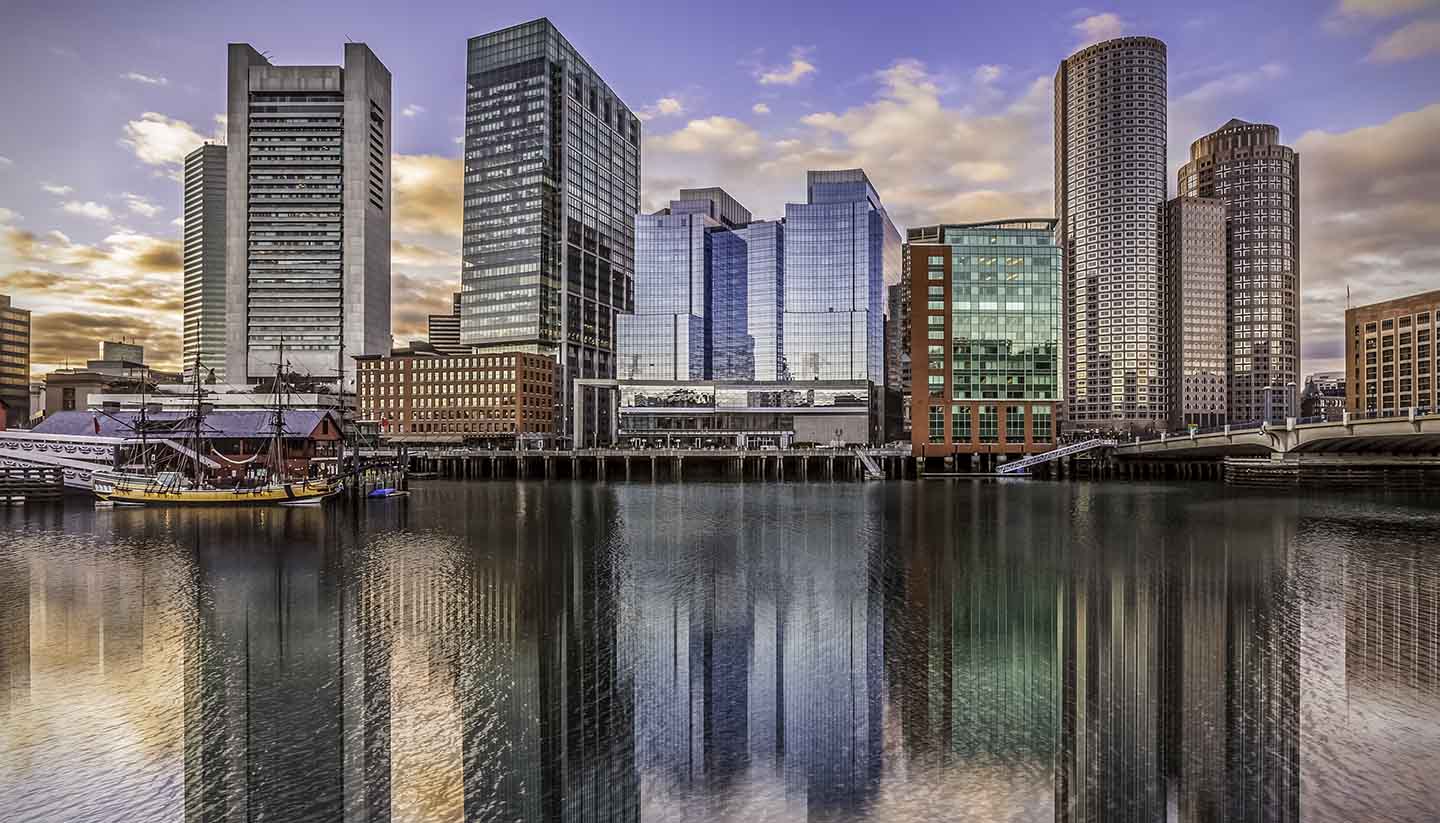 Boston Nightlife
Thanks to a large Irish community and a constant influx of American and international students, Boston has a lively nightlife scene. Beer is the city's preferred tipple although you'll find venues accommodating every palate. Bars generally close at 0200, and 21 is the minimum drinking age. Smoking is not allowed in any Boston or Cambridge establishment.
The Thursday editions of the BostonGlobe (http://www.bostonglobe.com) and the Friday edition of the BostonHerald (www.bostonherald.com) as well as the online guide Citysearch (http://boston.citysearch.com) have full listings of nightlife and cultural events. Bay Windows (http://www.baywindows.com) serves the gay and lesbian community.
Bars in Boston
The Black Rose
If you can't resist the Irish legacy of Boston, there is a huge choice, often with live music. Try The Black Rose: voted one of America's top 10 Irish establishments, it's located in the historic Faneuil Hall-Quincy market area of Boston and is known for its friendly atmosphere, good hearty food and live Irish entertainment seven days a week.
Address:
Tel:
+1 617 742 2286.
Website:
http://http:/www.blackroseboston.com
Drink
This dark and sexy subterranean space has earned a national reputation for its personal approach to mixology. Don't rock-up to the bar expecting a menu full of predictable martinis, instead the bartender will discuss your flavour profile preferences and then whip up a bespoke cocktail from a selection of premium spirits and artisanal mixers.
Address:
Tel:
+1 617 695 1806
Website:
http://www.drinkfortpoint.com
Bistro du Midi
Sitting at the zinc bar and swirling a glass of deep red Burgundy while you gaze out at pretty Boston Common, you'd almost think you were in a Parisian arrondissement rather than Boston. There's an excellent selection of French, Italian and American wines by the glass after which you can migrate to elegantly appointed French restaurant upstairs.
Address:
Tel:
+1 617 426 7878.
Website:
http://www.bistrodumidi.com
Clubs in Boston
Royale
Royale, in the Theater District, is done out as a huge ballroom but has all kinds of theme nights plus dance and music from salsa to chart and even has magic shows. There are VIP balconies, secluded nooks and even a festive light show, and the music is diverse, ranging from house and dance to indie, mainstream rock, pop and hip-hop.
Address:
Tel:
+1 617 338 7699.
Website:
http://www.royaleboston.com
Storyville
With a historied past – the legendary Storyville jazz club occupied this same spot in the 1940s – this modern speakeasy pulls the punters with its louche New Orleanian décor and potent cocktails. The venue is split into two rooms, one a dedicated drinking den and the other which morphs from a lounge-like atmosphere to a full-on dance hall once the music gets going. On Wednesday night there's also live music.
Address:
Tel:
+1 617 236 1134.
Website:
http://storyvilleboston.com
Middlesex
Fashionable Middlesex with its award-winning burgers, hand-crafted cocktails and national and international DJs draws the crowds across the bridge to Cambridge. Inside, modish modular furniture makes for a comfortable early-evening lounge. Then, after 9pm, it is pushed aside to make way for the dancing crowd who come for trendsetting hip hop and electronica DJ sets.
Address:
Tel:
+1 617 868 6739.
Website:
http://www.middlesexlounge.us
Jillians
Jillians has 18+ nights and three floors of entertainment great for a bit of fun.
Address:
Tel:
(617) 437 0300.
Website:
http://www.worldtravelguide.net/block/city_nightlife_item/boston/jillians
Live music in Boston
House of Blues
Experience state-of-the-art lighting, sound and tasty Cajun-style cuisine at this live jazz music venue, where national acts play if they want something more intimate. Instead of fighting in the crowds on the mezzanine level, opt for the balcony seating which offers great views of the stage.
Address:
Tel:
+1 888 693 2583.
Website:
http://www.houseofblues.com/boston
Les Zygomates
Some of Boston's best jazz, blues, Latin and funk are featured at Les Zygomates, a Parisian-style bistro with a difference. Situated in the Theater District, it attracts a sophisticated clientele and serves up some excellent French cuisine along with wine tastings sessions and pre- and post-theater cocktails.
Address:
Tel:
+1 617 542 5108.
Website:
http://www.winebar129.com
The Red Room at Cafe 939
If you want to get a glimpse of emerging stars and up-and-coming talent check out the line up at the Red Room, which is booked by Berklee students who work alongside industry professionals. The 200-capacity venue is also pretty special with a state-of-the-art sound system which wonderfully showcases the range of rock, hip hop, jazz, folk, avant garde and world music that is performed here.
Address:
Tel:
+1 617 747 2261.
Website:
http://www.berklee.edu/red-room-cafe-939
Hatch Memorial Shell
Perhaps the most widely known event is the 4 July Concert with the 'Boston Pops'. The venue for the occasion is the Hatch Memorial Shell, at Esplanade off Storrow Drive, which often stages free concerts throughout the summer.
Address:
Tel:
(617) 727 9547.
Website:
http://www.worldtravelguide.net/block/city_nightlife_item/boston/hatch-memorial-shell
Theatre in Boston
Boston Center for the Arts
The Theatre District is on the south side of Boston Common, along Tremont, Boylston, Stuart and Washington Streets. The Boston Center for the Arts is a complex with three small theatres.
Address:
Tel:
(617) 426 5000.
Website:
http://www.worldtravelguide.net/block/city_nightlife_item/boston/boston-center-arts
Music and Dance in Boston
Citi Performing Arts Center
The Shubert Theatre in the Citi Performing Arts Center hosts theatre, dance and music performances throughout the year. Performers include the city's top classical dance company, the Boston Ballet (from September to May), as well as the Boston Lyric Opera.
Address:
Tel:
866 348 9738.
Website:
http://www.worldtravelguide.net/block/city_nightlife_item/boston/citi-performing-arts-center