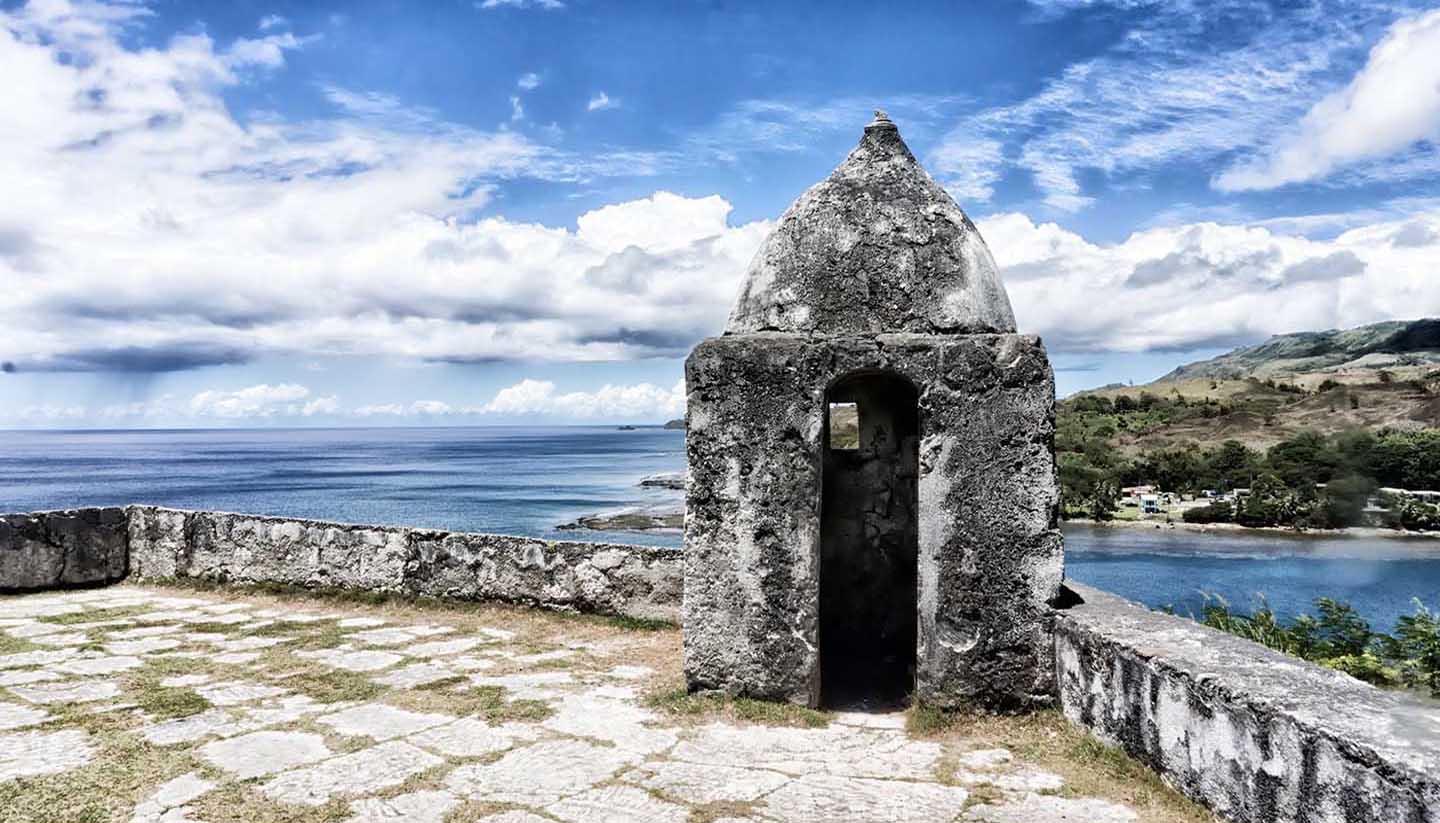 Tourist offices
Guam Visitors Bureau
Address:
Tel:
Opening Hours:
Website:
http://www.visitguam.org
Things to see and do
Discover a world of watersports
Guam's beautiful waters lend themselves to an array of water-based activities, including jet skiing, windsurfing, kayaking and fishing. A recent addition to the watersports scene is snuba diving, which combines the freedom of snorkeling with scuba. Or enjoy seeing marine life using a Seawalker, which is a unique helmet filled with air.
Take a hike
For the best views of the island climb Mount Lamlam, which is the highest point on Guam at 406m (1,334ft). And here's a bit of trivia for you to consider on the way up: the distance between the summit and nearby Mariana Trench is the greatest elevation change on Earth over such a short distance.
Visit WWII battle sites
This park consists of six different WWII battle sites where war relics, caves, foxholes and tunnels still exist. A must when visiting the park is the T Stell Newman Visitor Center, which features the award-winning movie, Liberating Guam: The U.S. Comes Back.
Get close, but not too close to Two Lovers Point
Local legend says that two, star-crossed lovers leapt 115m (378ft) to their deaths from this vantage point. We don't suggest you do the same, of course, but we do highly recommend you check out this vantage point's fine views of Tumon Bay.
Get back to nature in Gef Pago Park
This living museum in Inarajan Village focuses on the traditions and lifestyle of the Chamorros. Demonstrations reveal how natives made sea salt, wove rope and how coconut was more than just food; husks served as insect repellent, fire starters and insulation.
See the view from Apra Harbour
From this vantage point, one glimpses the harbour just like the Japanese soldiers did when the Americans invaded the island. A commemorative monument lists those who died during the three-year Japanese occupation. Today the harbour is a busy cruise and cargo ship port.
See the Spanish legacy in Hagåtña
Spain ruled Guam for 333 years and Hagåtña, the capital, has many colonial buildings in the charming old town. The city is an unlikely foodie hotspot, with many fine restaurants, while the city's pubs, cocktail bars and clubs cater for hedonists. Culturally, there are a number of attractions nearby including Guam Museum.
Stroll around the Namo Falls Botanical Garden
The Namo Fall Botanical Gardens in Agat is a popular spot for some wild swimming. Bathers can paddle in pools beneath two waterfalls, called Guella and Guello ("grandmother" and "grandfather"). If you don't fancy getting wet, take a stroll through the beautiful botanical gardens, which abounds with orchids, bougainvillea, mango trees and much more.
Learn about Guam's tumultuous history
The South Pacific Memorial Park, just outside Hagåtña, commemorates those killed in WWII, and the nearby War in the Pacific National Historical Park is the location of five battle sites with a museum exhibiting war photos and relics. Guam Museum is also well worth a visit: its exhibits showcase Chamorro culture and tell the story of Sgt. Shoichi Yokoi, a Japanese soldier, who hid in rural Guam until 1972, unaware the war was over.
Relax in Latte Stone Park
Explore the crumbling remains of the ancient Chamorro people, which sit in the manicured surrounds of Latte Park. Other notable green spaces include Merizo Pier Park, in the south, which has fine views across the ocean. It's also worth venturing to the dark sands of Talofofo Bay Beach Park, which is located at the mouth of the Talofofo River and is renowned for its surf.
Explore Guam's underwater world
One of the world's leading dive destinations, underwater attractions include WWII wrecks, colourful coral reefs and marine life aplenty. Lucky divers may spot the spinner dolphin, which inhabits the island's shallow bays. The island also has plenty of reputable dive schools, which are perfect for beginners.