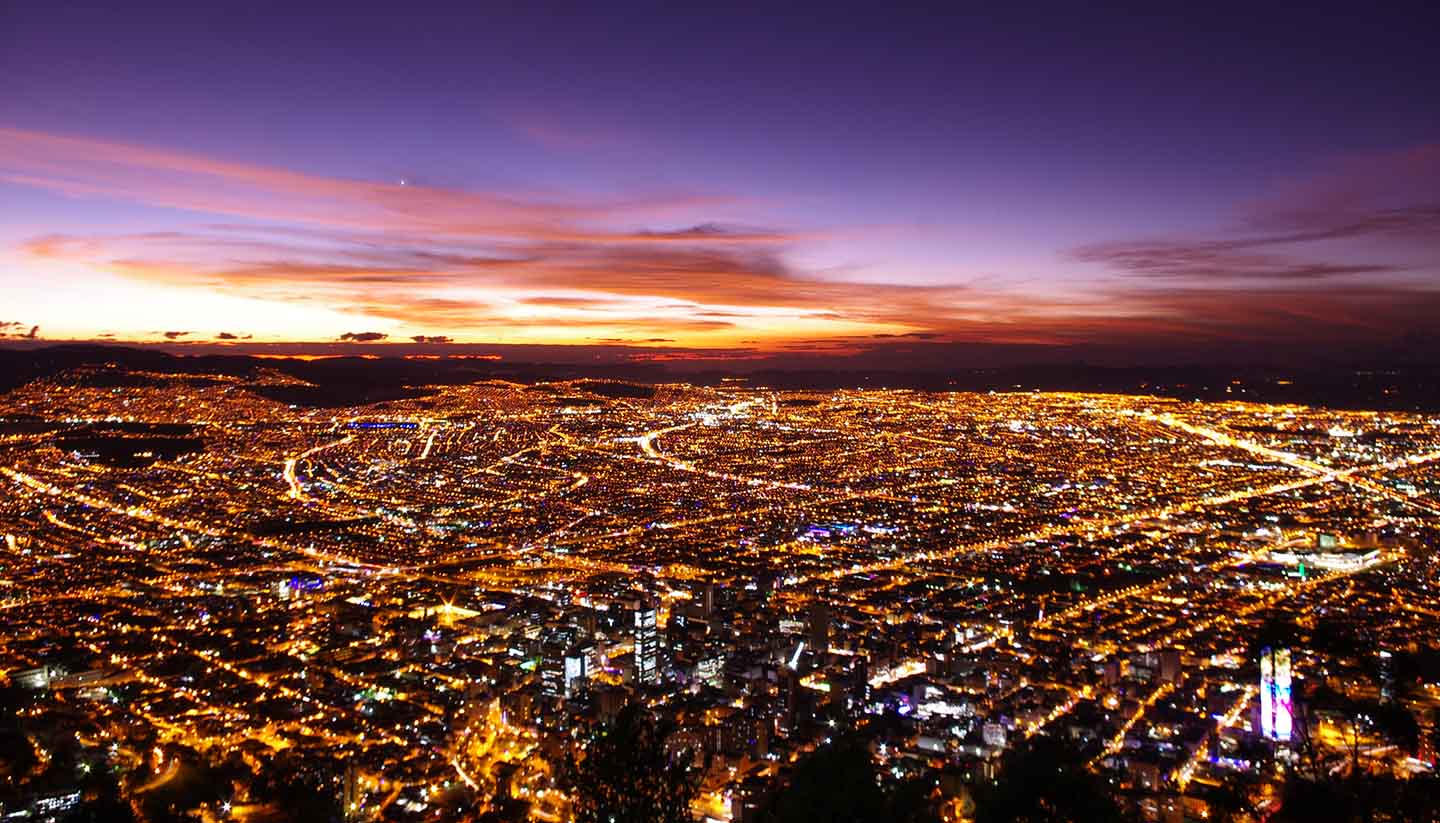 Bogotá Hotels
Casa Medina
Address:
, Carrera 7 no 69A-22, Bogotá, ,
Tel: +57 1 217 0288. | Website: http://www.hotelcharlestoncasamedina.com
Atmospheric and full of character, this Bogotá hotel offers modern facilities with an Old World atmosphere. Located in a restored historic building, it feels more like a home than a hotel with roaring fires, thick rugs, timber-framed ceilings and leather armchairs. The king-size beds are enough to lose a weekend in, while its La Casa Restaurant offers fine dining in a country cottage setting.
Hotel de la Opera
Address:
La Candelaria, Calle 10 no 5-72, Bogotá, ,
Tel: +57 1 336 2066. | Website: http://www.hotelopera.com.co
Situated in two buildings next the Teatro Colon, the Hotel de la Opera is probably the best accommodation in La Candelaria. Housed in a wonderfully restored historic building, it has class, charm and character, and its rooftop restaurant offers great views over the old part of town. The hotel has 42 rooms, each decorated with Italian furniture, but the best have views over Plaza de Bolivar. Booking ahead is essential.
B.O.G. Hotel
Address:
Cundinamarca, Carrera 11 no 86 74, Bogotá, ,
Tel: +57 1 639 9999. | Website: http://www.boghotel.com
Childish giggling over the name aside, B.O.G. Hotel is a gleaming luxurious masterpiece that's spared no expense over modern amenities, artistic strokes of creativity or lavish comfort. If you're not taken by the golden decoration or the emerald touches masterminded by Portuguese interior designer, Nini Andadre Silva, the 55 rooms will still wow with opulent queen-sized beds, huge TVs, hydro massage rain showers and deep spa baths. The rooftop infinity pool has some incredible views across the city too.
Hotel Augusta
Address:
, Avenida Jimenez no 4-77, Bogotá, ,
Tel: +571 283 8300. | Website: http://www.hotelaugusta.com.co
Don't be put off by the aquarium feel of the lobby; Hotel Augusta is a smart, cosy little hotel in the La Candelaria area of the city. The sleeping quarters are light and open, and lead onto a contained living room. Equipped with modern amenities like flatscreen TVs, Wi-Fi and desks, the hotel is ideal for tourists or business travellers as well as backpackers with a little more in their pocket.
Hotel Abitare 56
Address:
Chapiner, Calle 56 no 7-79, Bogotá, ,
Tel: +57 1 248 0600. | Website: http://en.abitare56.com
While bedrooms give off a student dormitory vibe, the sleeping quarters at this budget choice are spotless. Rooms are bright and each of the 28 on offer comes with Wi-Fi, satellite TV and a private bathroom. Tucked away from the nearby bars and restaurants, this hotel also offers a little sanctuary from the buzz of central Bogotá.