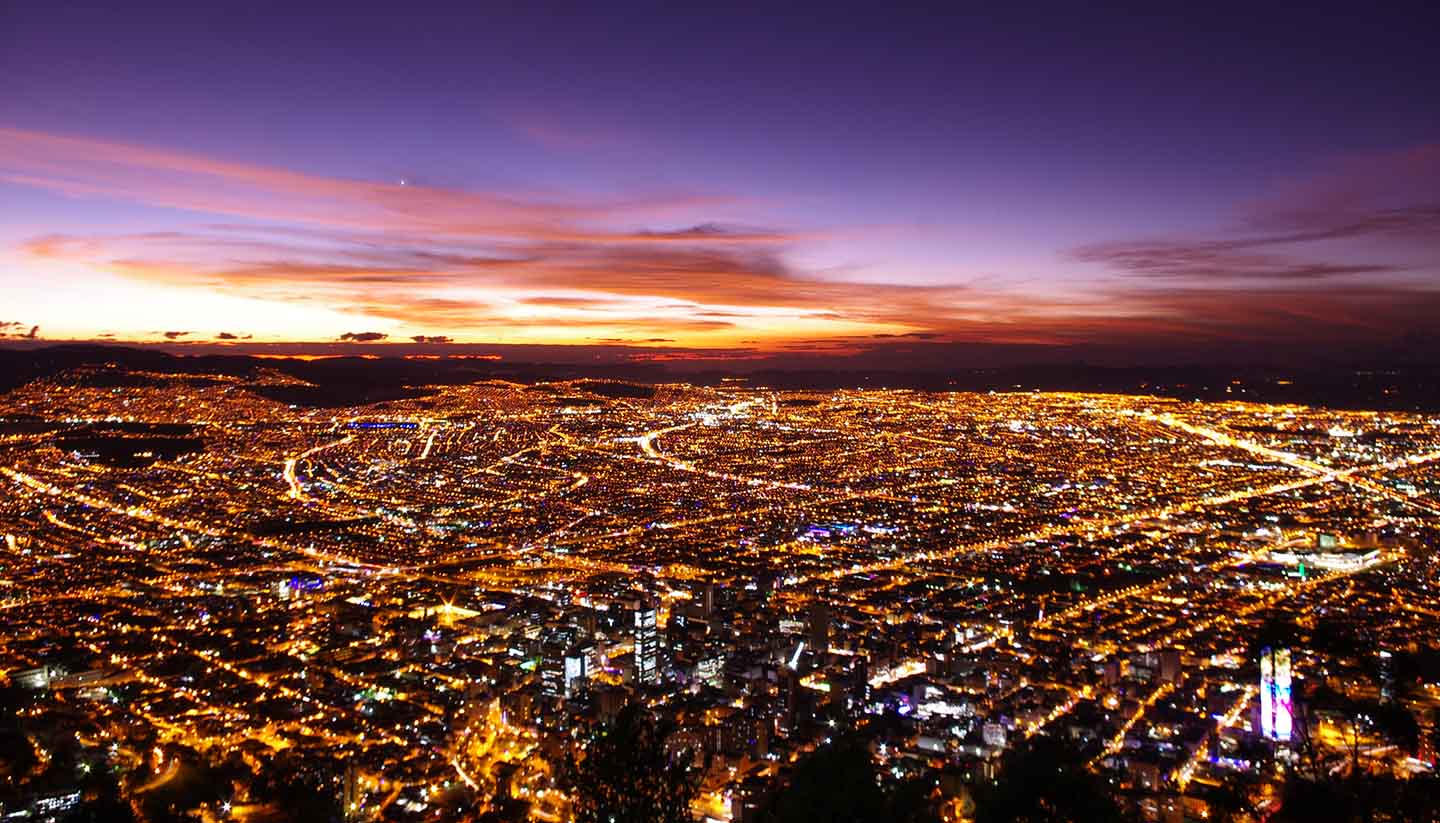 Bogotá Nightlife
The most happening nightlife in Bogotá is the Zona Rosa to the north of the city, near the Andino and Atlantis shopping centres. The area offers lots of entertainment possibilities but particularly buzzing is Zona T with numerous bars, cafes, nightclubs and restaurants.
Bars in Bogotá
Bogotá Beer Company
Started as a microbrewery in 2002, with the aim of bringing craft beer to an otherwise low-quality market saturated with lager, Bogotá Beer Company has grown to become a small empire. There are now nearly 20 establishments across the city. Inspired by the British pub institution, it serves decent ales and stouts produced in small batches, and boasts decent bar food.
Address:
Tel:
+571 1742 9292.
Website:
http://www.bogotabeercompany.com
El Recreo de Adàn
Serving quality coffee as well as alcoholic drinks, this lively, gay-friendly spot is one of a kind in Bogotá. Novel games and activities such as Jenga and Battleships make you feel at home, but if you're here to get the party started, fear not – this is a lively bar, too. Its menu of imaginative cocktails keeps the clientele fuelled until the early hours.
Address:
Tel:
+571 8009 828.
Website:
http://www.elrecreodeadan.com
Armando Records
Started by, and named after, a local music-lover who went to London in the 70s and found brief fame in the band Stray Dogs, Armando is part record label, part gig venue, part nightspot. Bogotá's trendiest alternative types come for the weekend rooftop parties, where edgy DJs and often bands entertain well into the night. Try the mojitos and be sure to don your best hipster-wear.
Address:
Tel:
+571 5306 449.
Website:
http://www.armandorecords.org
Clubs in Bogotá
Billares Londres
In this slightly bizarre venue, cocktails, electronic music and hedonistic parties coincide with pool tables across three different rooms. The main room features an enormous marble bar and low disco lighting, making for a sexy atmosphere, while in the wee hours rumba music starts to be pumped out to an eager dance floor. International DJs are also regularly booked to play.
Address:
Tel:
+571 5864 8797.
Website:
Theatron
For a long night of serious clubbing, head to Theatron in fashionable Chapinero, the biggest electronica club in the country. Monstrous in size and spirit, it's perpetually packed with youngsters looking to party the night away. There are also regular themed, gay nights and ladies nights.
Address:
Tel:
+571 2356 879.
Website:
http://www.theatron.co
El Candelario
Set in a huge colonial mansion on the edge of La Candelaria, with old floorboards and eclectic ornamentation for decor, this club draws a mixed crowd of locals and gringos. Apart from the seemingly ubiquitous electronica, there's rock, R & B, salsa and more blaring out over two floors. Dancing is mandatory.
Address:
Tel:
+57 3423 742.
Website:
Live music in Bogotá
Media Torta
This iconic venue has been hosting international artists since the 1960s. Also featuring art exhibitions and various festivals, the weekly program is pleasingly eclectic. Although the focus is on Latin and Afro-style artists from all over Colombia, South America and beyond, there are also theatre productions and dance-based events.
Address:
Tel:
+571 379 5750.
Website:
http://www.idartes.gov.co/index.php/escenarios/media-torta
El Sitio
Hidden behind white-washed walls, this classic music venue serves up traditional Colombian fare, as well as more modern bands, crooners and pop icons. Expect salsa, rumba, bossa nova and more on the musical side of things as well as comedy, theatre and anything else arts based when the instruments are down.
Address:
Tel:
+571 616 7372.
Website:
http://www.elsitiogroup.com
Quiebra Canto
Although packed out mid-week by lovers of dance and electronica, this two-floor disco is best-known as a salsa spot. Live salsa bands from Thursday to Saturday draw Bogotá's best dancers who come and let their hair down and show off their best moves. Novices are welcome too, though, and those looking to party Colombian style, this is the place to be.
Address:
Tel:
+571 243 1630.
Website:
http://www.quiebracanto.com
Classical music in Bogotá
Teatro Colón
Currently undergoing a long restoration, the national theatre of Teatro Colón is a beacon of opera and classical music. A neoclassical wonder to file next to the cathedral and Presidential Palace, it was built in 1885 by Italian architect Pietro Cantini who modelled it on Paris' Palais Garnier. It's Colombia's most important theatre and its return in July 2014 is eagerly awaited.
Address:
Tel:
(1) 284 6245.
Website:
http://www.worldtravelguide.net/block/city-nightlife-item/bogota/teatro-colon
Biblioteca Luis Ángel Arango
Biblioteca Luis Ángel Arango has grown to become Colombia's most important library with more than a million books. Inside, though, it also has a music hall, which hosts largely classical concerts by some of the world's most acclaimed artists and groups.
Address:
Tel:
(1) 343 1224.
Website:
http://www.worldtravelguide.net/block/city-nightlife-item/bogota/biblioteca-luis-angel-arango
Theatre in Bogotá
Teatro de la Candelaria
A small theatre specialising in fringe productions, Teatro de la Candelaria has been a cultural hotspot since opening in 1966. Its masterminds include director Santiago García, who has helped to revolutionise Colombia's drama scene and bring it to new, younger audiences. The theatre and its proponents have been responsible for some of the nation's most important plays of the last 50 years, and today the programme always contains intriguing performances.
Address:
Tel:
+571 3420 388.
Website:
http://www.teatrolacandelaria.com