Can you travel safely when Coronavirus (COVID-19) is spreading fast?
Published on: Thursday, March 12, 2020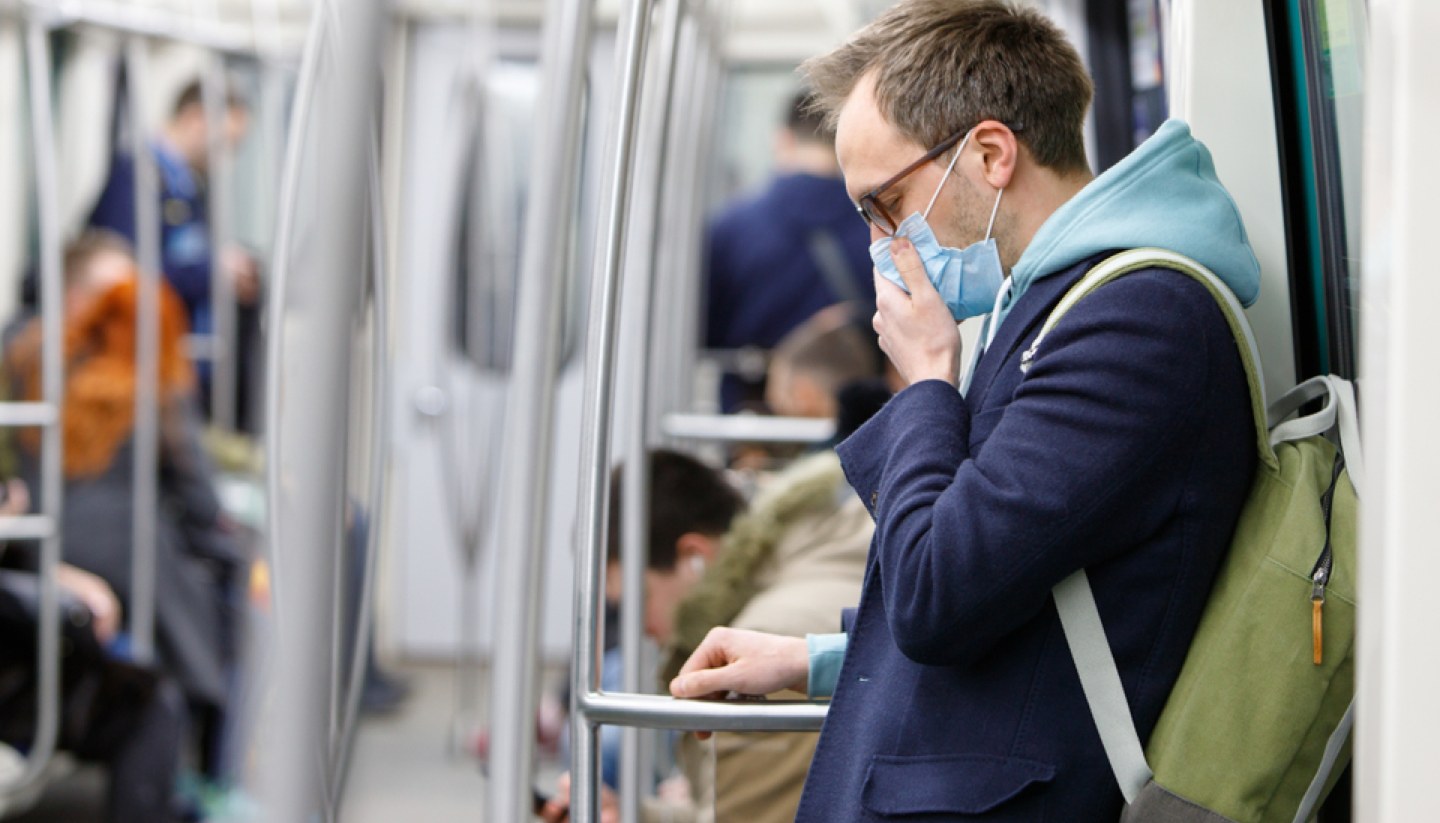 The new COVID-19 virus (Coronavirus) is causing cancelled flights and empty airports, so should you travel and can you travel safely?
Last updated: 24 March 2020
The spread of Coronavirus has seen countries imposing quarantines, cancelling major events and closing schools. Its impact on tourism is also damaging. Cancellations and shrinking demand have led to airlines slashing flights and destinations devoid of tourists. On 24 March, it is announced that Tokyo 2020 Summer Olympics will be postponed until 2021.
If you have booked a trip that will take place soon, chances are, you may not be able to travel as many countries have shut their borders. Even if you are allowed to travel, countries may impose self-isolation for all arrivals. Below are a few things you need to know.
It is now a pandemic
COVID-19 is a new virus that belongs to the Coronavirus group which is actually common across the world. This particular virus can cause respiratory illnesses which could lead to more severe health problems. COVID-19 can spread from person-to-person, causing much fear and confusion among the general public. Many countries around the world have implemented drastic measures to protect their citizens.
How it spreads
It is believed that COVID-19 is spread through close contact with an infected person. For example, you come into contact with droplets from an infected person's coughs or sneezes and then touch your face (eyes, nose and mouth). It appears particularly hard on individuals that already have health issues, such as the old and infirm or those with compromised immune systems.
How long will the COVID-19 outbreak last?
It is reasonable to expect the COVID-19 outbreak to last for months. We can see that China, which has imposed strict restrictions since 23 January 2020, has significantly slowed down the spread of the virus but has yet to stop it entirely. On 19 March 2020, after almost two months of lockdown, China reports zero new local cases but the country now has imported cases from people recently returned to China. Outside China, infected cases continue to surge.
Should you go ahead with your trip?
As of 19 March 2020, more and more countries have either suspended visas or do not allow visitors from an infected country to enter. Even if you have not been to an infected area and assuming the country you are visiting hasn't shut its borders, you must still plan for all eventualities, including what will happen if flights are cancelled and you are stranded in a foreign land.
Albania has suspended all flights.
Austria has banned visitors from Italy, China (only the Hubei Province), Iran and South Korea. Direct air and rail travel from France, Spain, Switzerland and the UK are also suspended. Also see the entry on EU.
Australia has travel restrictions to visitors from China, Iran, South Korea and Italy. All arrivals must also self-isolate.
Azerbaijan has suspended e-visas and enforced a 14-day self-isolation for all arrivals.
Belgium has suspended all flights. A partial lockdown is implemented.
Canada has enforced a 14-day self-isolation for all arrivals.
The Czech Republic has banned visitors from Austria, China, Denmark, France, Germany, Iran, Italy, Norway, South Korea,  Spain, Sweden, Switzerland, and the UK. See the entry on EU too.
The European Union (EU) is planning to ban all trips between non-European countries and EU countries. So far nine EU countries have either closed or plan to close their borders to all foreigners. They are the Czech Republic, Cyprus, Denmark, Hungary, Latvia, Lithuania, Poland, Slovakia and Spain. EU countries that have imposed strict border checks are Austria, Croatia, Slovenia and Germany.
France has shut all non-essential establishments (restaurants, bars and cinemas). See the entry on EU too.
Germany has introduced temporarily controls on borders with Austria, Switzerland, France, Luxembourg and Denmark. See the entry on EU too.
Greece has enforced a 14-day self-isolation for all arrivals.
Georgia has imposed a travel ban on Iran. The country has also suspended a number of international flights.
Hong Kong has banned visitors from China's Hubei Province and South Korea.
India has suspended all tourist visas and enforcing a 14-day quarantine on all travellers.
Indonesia has banned visitors from China, South Korea, Iran, and the affected regions of Italy.
Ireland has asked all pubs to shut until 29 March 2020.
Italy has imposed national lockdown. See the entry on EU too.
Israel has imposed strict restrictions on all visitors unless they can self-quarantine for two weeks.
Japan has banned visitors from China's Hubei Province, as well as affected regions of Italy and South Korea.
Jordan has suspended flights from Italy.
Kuwait has stopped issuing visas to foreign visitors.
Libya has shut all air and sea ports.
Malaysia has banned visitors from China's Hubei Province, affected regions of Italy, South Korea, Japan, Iran, and Denmark. It has also banned all cruise ships from docking and imposed lockdown.
Moldova has banned visitors who have recently been to China, Hong Kong, Iran, Italy, Japan, Macao, South Korea and Taiwan.
New Zealand has asked all arrivals to self-isolate.
Portugal has imposed border controls with Spain and suspended flights with many European countries. A 14-day self-isolation for all arrivals in Azores, Madeira and Porto Santo. See the entry on EU too.
Saudi Arabia has suspended all international flights.
Slovakia closes its border. International flights are cancelled. See the entry on EU too.
Slovenia has suspended all flights. See the entry on EU too.
Singapore has banned all visitors with a recent travel history to China, Iran, South Korea, France, Germany, Italy, Spain. All arrivals with a recent travel history to Japan, Switzerland, the UK, and all ASEAN countries must self-isolate for 14 days.
Spain has declared a state of emergency, closing restaurants, bars, cinemas and sporting events. See the entry on EU too.
Sri Lanka has suspended its visa on arrival.
Sweden has suspended all flights.
Switzerland has imposed partial lockdown.
The UK has imposed partial lockdown.
The USA imposes entry bans to visitors who have been in China, Iran and now 26 countries in the Schengen Area (Austria, Belgium, Czech Republic, Denmark, Estonia, Finland, France, Germany, Greece, Hungary, Iceland, Italy, Latvia, Liechtenstein, Lithuania, Luxembourg, Malta, the Netherlands, Norway, Poland, Portugal, Slovakia, Slovenia, Spain, Sweden and Switzerland). The ban has now included the UK and Ireland. Various cities across the USA have also imposed lockdown.
Vietnam has suspended visa-free travel for people from the UK, Germany, France, Spain, Denmark, Norway, Finland and Sweden.
We have received reports that many African countries have imposed strict travel restrictions but we can't confirm if the reports are genuine or not.
If you must travel
1. Monitor local news – see if there is a big jump in new cases and find out how the local authority handles the issues. If you have no confidence that they can contain the virus effectively, consider cancelling your trip.
2. Check with your foreign office – they should have the latest information pertaining to the outbreak and can advise you accordingly.
3. Know your own health – if you have a weak immune system, suffer from long-term conditions like lung disease, cancer or diabetes, you are more likely to develop severe symptoms if you get the virus, meaning cancelling your trip to reduce the exposure may be a better option.
4. Book last-minute – considering the current climate, it is best not to pre-book trips well in advance. Get the latest news and look for last-minute deals to allow you to feel more control and less anxious.
5. Plan for all eventualities – beware that airlines can stop you from boarding if you are unwell. Also, you must consider all eventualities, checking if the country you are visiting can cope with a sudden surge of infected cases to keeping yourself mentally healthy if you are placed in quarantine.
If your travel plans are still months away
If your travel plans are still months away, your insurance is unlikely to cover for any cancellation. You can try to rebook (which is likely to involve a fee) or to wait and see.
What you can do to prevent COVID-19?
There is evidence that practising good hygiene can help prevent infection. In short, it pays to exercise common sense. Here are some useful tips.
1. Become more mindful of your surroundings
When in public, in the proximity of groups of other people or travelling on public transport, think about your actions, think about what you touch. Train, bus and underground services are bad enough for bacterial and viral contaminations, so if you are in any doubt, wear a mask, use hand sanitizer or wash your hands when you arrive at your destination, before doing anything else.
2. Wash your hands frequently
Wash your hands with soap and water after blowing your nose, coughing, sneezing, and after going to the bathroom, especially a public toilet. Make sure you rub all fingers with soap well and the process should take about 20 seconds. 

Use a hand sanitiser when on the move, make it a habit.
3. Avoid touching your face
Your hands can pick up viruses. When you touch your eyes, nose and mouth with contaminated hands, the virus can enter your body.
4. Maintain social distancing
WHO has advised people to keep a distance of at least 1m (3 feet) between yourself and anyone who is coughing or sneezing. The reason is if you stand very close to the infected person, you could breathe in their droplets and become sick.
5. Cover your mouth when you cough or sneeze
Use a piece of clean tissue when you cough or sneeze, then dispose of the used tissue in a bin properly. Also, consider wearing a mask if you are sick – the mask will reduce exposure of your saliva and droplets to others if you cannot cover your mouth promptly when you cough or sneeze.
Should you wear a mask?
While experts advise that hand washing is more effective than wearing a mask, a mask does help:
If you are in a crowded place, such as public transport there is a much higher chance of you standing close to an infected person and catching their droplets.
To prevent hand-to-mouth transfer (as you cannot touch your mouth with a mask on).
However, it helps to know these points before buying a face mask:
Not all masks are created equal. Look for masks that have a filter and in compliance with N95 (US standard) or FFP2 or FFP3 (EU standard) with a CE mark. FFP3 is better than FFP2. Bear in mind that these standards are designed to protect you against fine dust or mould spores, they are not designed to prevent viruses.
In the US, however, the FDA did clear four N95 respirators for use by the general public in public health medical emergencies, they are 3M Particulate Respirator 8670F and 8612F, as well as Pasture F550G and F520G Respirator.
The mask must fit your face properly.
You cannot re-wear the same mask multiple times.
Other things to be aware of if you go ahead with your travel plan
Apart from practising good hygiene and wearing a mask in crowded places, you should check if the local attractions are still open and the events will go ahead.
Should an outbreak happen in the hotel you are staying in or in the area you are visiting, you could find yourself in quarantine with restricted movement. Keep the foreign office of your country aware of your situation.
Beware of fake news. Do not rely on unchecked news reports.
What are the symptoms of COVID-19
Typical symptoms of COVID-19 include:
Fever
Coughing (dry cough usually)
Shortness of breath
You may also have headaches and feeling fatigued
Once you have developed the symptoms, however mild, you should follow the advice of your local health authority. Please note that this is a virus and antibiotics do not work on viruses. At the moment, the general advice is to isolate yourself at home and avoid contact with other people.
Here is a really good graphic from the University of Alabama at Birmingham illustrating the difference between flu and COVID-19.
Other COVID-19 related news you may want to know
On 21 Feb 2020, JAMA (The Journal of the American Medical Association) reported a case involving a woman from Wuhan travelling 675km (419 miles) to Anyang and infecting five relatives there without showing any signs of infection. This case offers new evidence that the virus can be spread asymptomatically (spread without any visible symptoms).
On 26 February 2020, CNN reported that the US has started human testing of a drug to treat COVID-19. You can read more about it here.
On 27 February 2020, Japan reported that a woman who had overcome COVID-19 was reinfected a few weeks later.
On 5 March 2020, South China Morning Post reported that a pet dog had contracted the virus from its owner. You can read about it here.
On 9 March 2020, the BBC reported that it takes five days on average for people to start showing the symptoms of coronavirus. You can read about it here.
On 14 March 2020, Japanese prime minister Shinzo Abe has said that the Tokyo Olympics will go ahead this summer as planned.
On 14 March 2020, thought to be the youngest patient in the UK, a newborn baby in London has tested positive for Coronavirus.
On 19 March 2020, China confirms it has no new local cases but reports new imported cases from residents returning to China from overseas.
On 24 March 2020, USA Today reported that a loss of sense of smell or taste may be a (previously unreported) symptom of COVID-19.
We will keep adding relevant news to this page so bookmark it if you are interested.