Find Croatia's undiscovered gem, before word gets out
Published on: Monday, September 26, 2011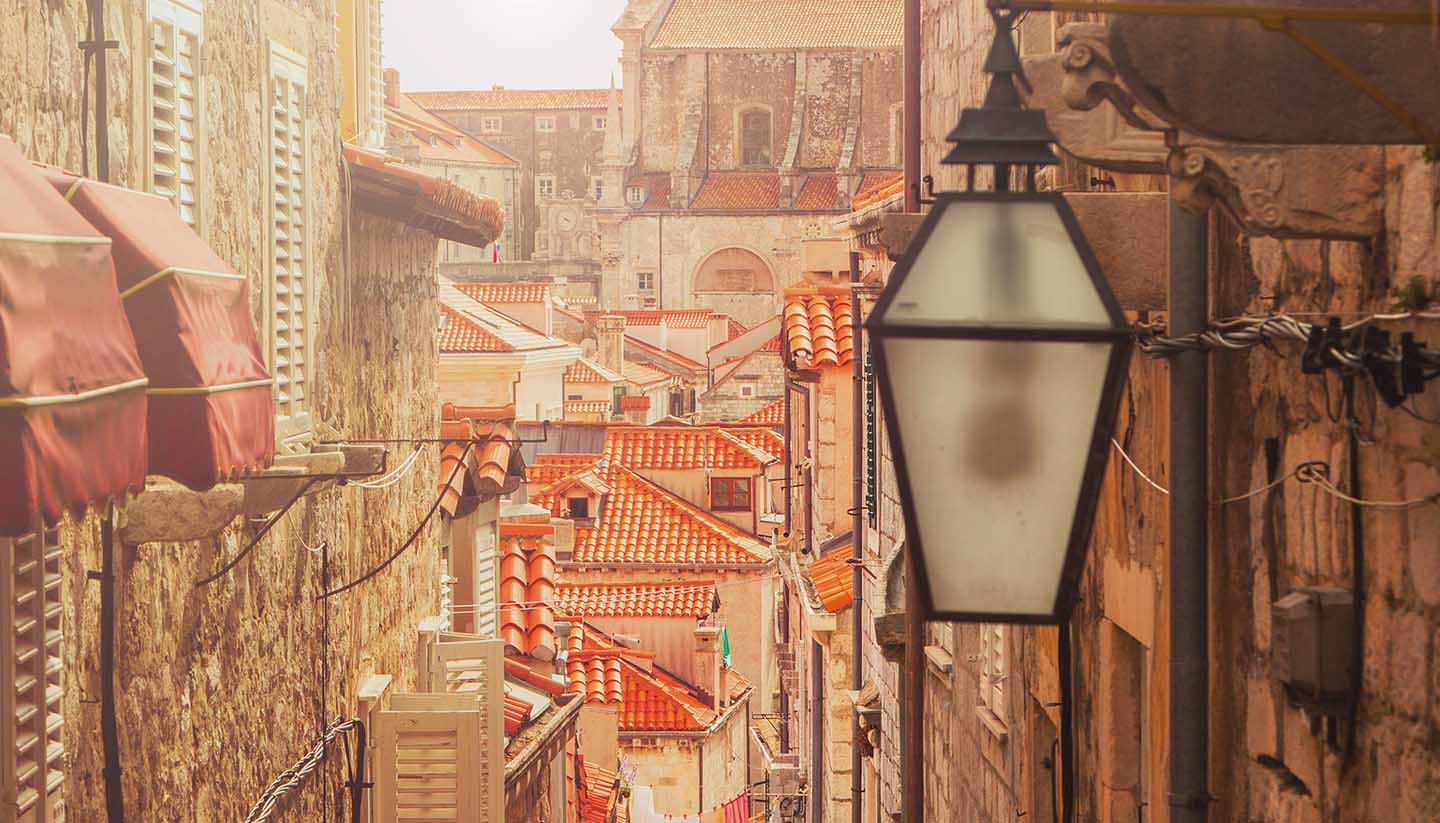 With Croatia set to join European Union in 2013, now is the perfect time to explore the off-the-beaten track region of Slavonia and take advantage of its bargain prices, says Jonathan Payne.
Before prices rise, and before the word gets out about the generosity of the locals, its varied gastronomy and fascinating cultural heritage, Slavonia should be high on any travellers' must-see list.
Croatia's beautiful coastline and laid-back culture mean it has already got a wealth of dedicated fans. But while Dalmatia (with its stunning coastline) and Istria (with its Italianate castles and churches) have prospered from the tourism boom (and the prices have risen to this demand), the less well-known, rural region of Slavonia has been missed by many.
East of Croatia's capital Zagreb and bordered by Hungary to the north, Serbia to the east and Bosnia and Herzegovina to the south, Slavonia has a historic feel. As you travel through it there are farmers tilling the fertile land, donkeys and goats grazing by the side of road and simple houses with backyards teeming with vines, vegetable plots and scampering chickens.
On arrival, it's difficult to imagine life here changing for another 100 years, but given Croatia's imminent addition to the EU – and with it possibilities of joining The euro -this relatively untouched and inexpensive region may soon see visitor numbers swell and prices rise.
Food, glorious food
Unsurprisingly, given its agricultural heritage, gastronomy plays a major role in Slavonian life. As I arrive in the region, I am overwhelmed by the variety of food and the diversity of dishes. The local cuisine mixes Balkan, Hungarian and Italian influences, with soups, succulent meats and pasta represented. Paprika is a key flavour, while cabbage, cottage cheese and freshwater fish (which is plentiful as the region is served by three major rivers) are also frequently served – all at a lower cost than the tourist centres on the coast.
Having sampled such local specialities, there is much to recommend including the flavoursome kulen (spicy smoked sausage), a warming fish paprikash (fish stew), hearty lepinjica (fried dough parcels) and tasty tačci (sweet pasta dish). The delicately-spiced saoma (minced pork wrapped in cabbage), meanwhile, was a personal favourite, which I admittedly have several helpings of during my time in Slavonia.
The local plum-infused liquor slivovitz, a type of rakia (brandy), is served after and (as I soon find to my great delight) also before meals, while other flavoured brandies include everything from honey and quince to sour cherry – not for the faint-hearted.
Slivovitz may be one popular local tipple, but the region is becoming increasingly known for its wine. The continental climate provides perfect conditions for viniculture and there are a number of options to explore.
We stop off at the Kutjevo winery and descend towards the small, dark and refreshingly cool cellars. The smell of fermenting grapes instantly hits me as I walk past the grape tramping area and into the cellars themselves for a pre-arranged wine-tasting. It's difficult to believe that from this small cellar, with its rows of rows of black, wooden barrels (and a neighbouring room with several 5m-high (15ft) barrels), six million litres (1.3 million gallons) of the fresh and aromatic Graśevina (Welsh Riesling) white wine and refreshing dessert ice wines are produced each year. While the company's white and red wines are fresh and velvety respectively, I am instantly taken by the refreshing and fruity dessert wine, with its crisp, elderflower overtones.
As we drive into the fortified town of Ilok, the country's most easterly settlement on the banks of the Danube, we see signs of how it has embraced viniculture for centuries. The expansive, ivy-covered Iločki Podrumi, adjacent to the town's medieval fortified walls and baroque castle (now home to a fascinating museum of Croatian history), offers accommodation, vineyard tours and wine tasting in 15th-century cellars. We are taken to these musty cellars where bottles of Traminer, which were served at the coronation of Queen Elizabeth II, can be found covered in decades-old cobwebs.
Other notable wineries in the region include the Baranja and Erdut vineyards, part of the European Union-funded Vintour, which takes in establishments from Hungary, Spain and Italy as well as Croatia.
Culture and customs
Cultural identity, traditions and local customs are reinforced with performances, feasts and festivals throughout the region. During our visit the small, traditional village of Gorjani plays host to the unique Ljelje festival, which has been recognised by UNESCO on its cultural heritage list. We are guided through in horse-drawn carts while around us are local women and men dressed up as queens and kings in colourful traditional dress. We're then invited to join the villagers as they sit down to a wedding-style feast comprising six courses of delicious traditional dishes.
For a taste of day-to-day life in this predominantly agricultural region, stay on a farm, ranch or in a country lodge. I stay at the grand Visnjica Estate (tel: (033) 401 653), which encompasses a 40-room hotel, restaurant, horse stud and 30-hectare (75-acre) deer farm. We don't have time to try the activities on offer, from horse riding to quad biking and cycling, but we find an hour or two to indulge in a delicious traditional harvest breakfast on hay-bale tables in the grounds of the deer farm itself.
Slavonia's history trail
Slavonia has seen centuries of conflict, having passed between Austro-Hungarian rule, the Turkish Ottoman Empire, and more recently having been a key battleground in the breakaway from the former Yugoslavia in the 1990s.
Remnants of the region's struggles can been seen with imposing 18th-century fortifications in Ilok and Slavonski Brod built to withstand Ottoman attack, and in the town of Vukovar, (which has only a handful of original pockmarked buildings left following shelling in the Croat-Serb conflict). We drive past the iconic water tower, which, with its bomb-pitted walls, has become a symbol of Croatian pride and future hope having withstood heavy bombardment.
Slavonski Brod, which is separated from Bosnia and Herzegovina by the Sava River, was also at the front line of World War II when the allied troops heavily bombed the German-occupied town. The old fort Turdava Brod, which was originally built by the Habsburg Empire, has today been turned into an attraction with restorations and re-enactments of 18th-century life during the fight against Ottoman rule. We are shown the bakery, the torture room and the tavern, before perusing the surprisingly fine art gallery, home to 4,000 post-modern sculptures and paintings by local artists.
Despite years of conflict, Slavonia has emerged from this turbulent time with its fascinating culture in tact. While its tourist infrastructure may not presently meet that of its coastal neighbours of Dalmatia and Istria, it is this culture, formed from its people, gastronomy and rural lifestyle, that makes it a fascinating destination to visit – but hurry before the word gets out and the prices rocket.
Must see: Ilok. The charming town has a tremendous museum, a baroque castle and an imposing church on the banks of the meandering Danube.
Must-have souvenir: A small bottle of the potent slivovitz lovingly topped with a small cloth 'hat' made in the region's traditional design.
Jonny Payne travelled to Slavonia with the Croatian National Tourist Board.