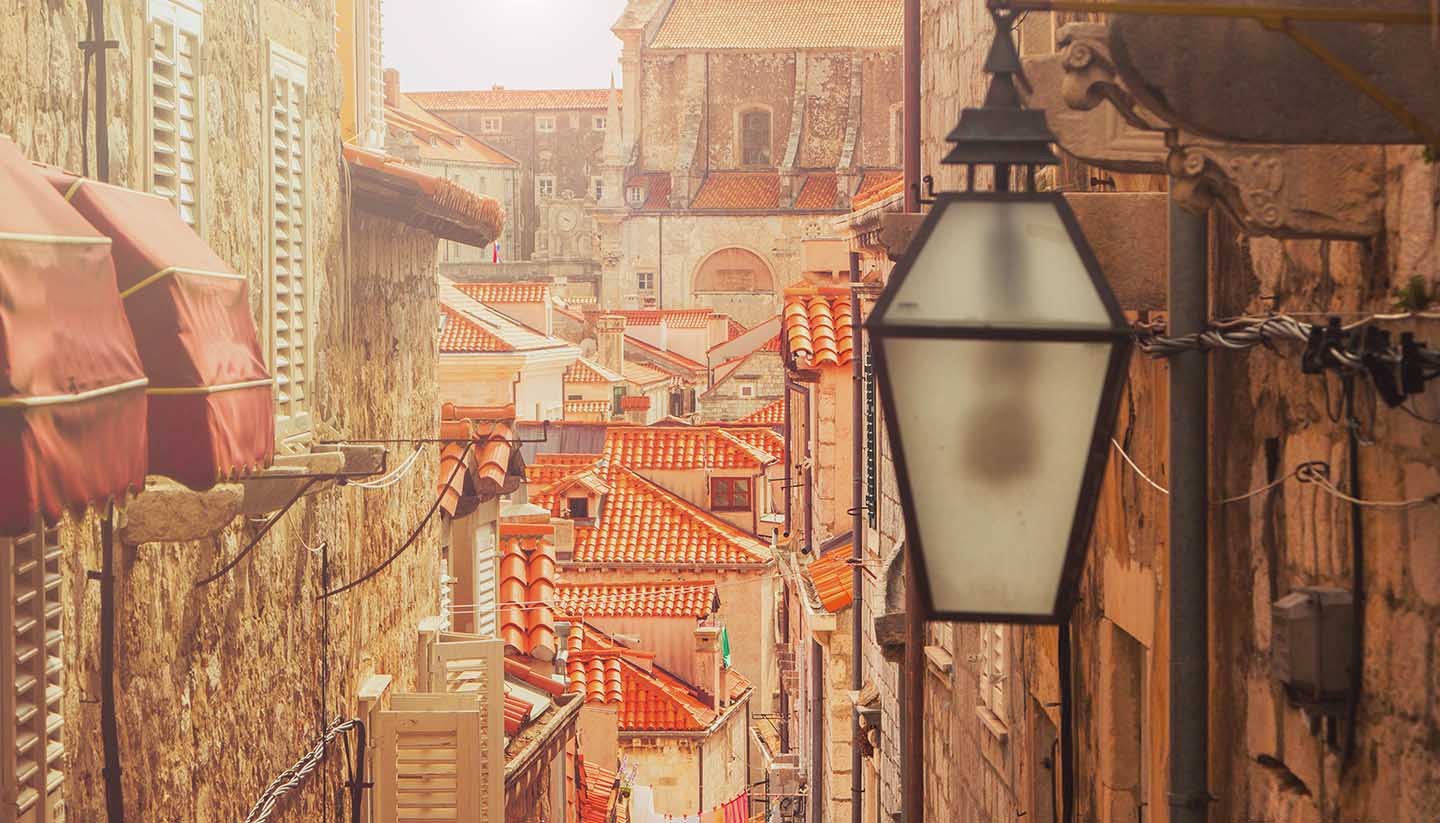 Shopping in Dubrovnik
The Old Town is the place for shopping in Dubrovnik, though most of it is firmly geared towards the bountiful tourist trade with prices to match. A number of small shops hug the Stradun, but the warren of streets that break north and south from this thoroughfare offer more variety and, often, cheaper prices.
Key areas
Tourist-centred shops are everywhere you look in Dubrovnik, but among the best is Dubrovačka Kuća (Dubrovnik House), Svetog Dominika, selling everything from souvenirs and paintings to wine. Croatian wine is also available from the Vinotekas on the Stradun and Od Puča. Famous wines include Dingac and Postup from the Peljesac Peninsula; Posip and Grk from Korcula; Marastina from the island of Lastovo and Malmsey from Dubrovnik.
Markets
The daily market on Gunduličeva Poljana mainly stocks fresh fruits and vegetables, but sometimes handmade lace and other unique souvenirs such as gold and silver jewellery, homemade honey and wooden handicrafts can be found here. It opens from 7am-1pm every day from Monday to Saturday.
Shopping centres
Shopping centres are located outside the Old Town in the city. DOC which is located in Lapad has lots of international brand clothes and shoe shops such as Nike, Benetton and Mix Sixty. Alternatively, there's Mercante in the business district of Gruž, which offers around 20 stores.
Opening hours
Shops in Dubrovnik are generally open 0900-1900/2000, though opening times tend to be erratic and are limited in the winter months. Most shops open seven days a week.
Souvenirs
There are a variety of souvenirs you can buy in Dubrovnik, including jewellery, lavender, soaps, leather ware, ceramics, handmade bags and clothes. Food lovers should also consider taking home local specialities such as capers, candied orange and lemon peels, truffle oils, olives, wines, brandies and herb or fruit liquors, silk, handmade ties and painted Easter eggs.