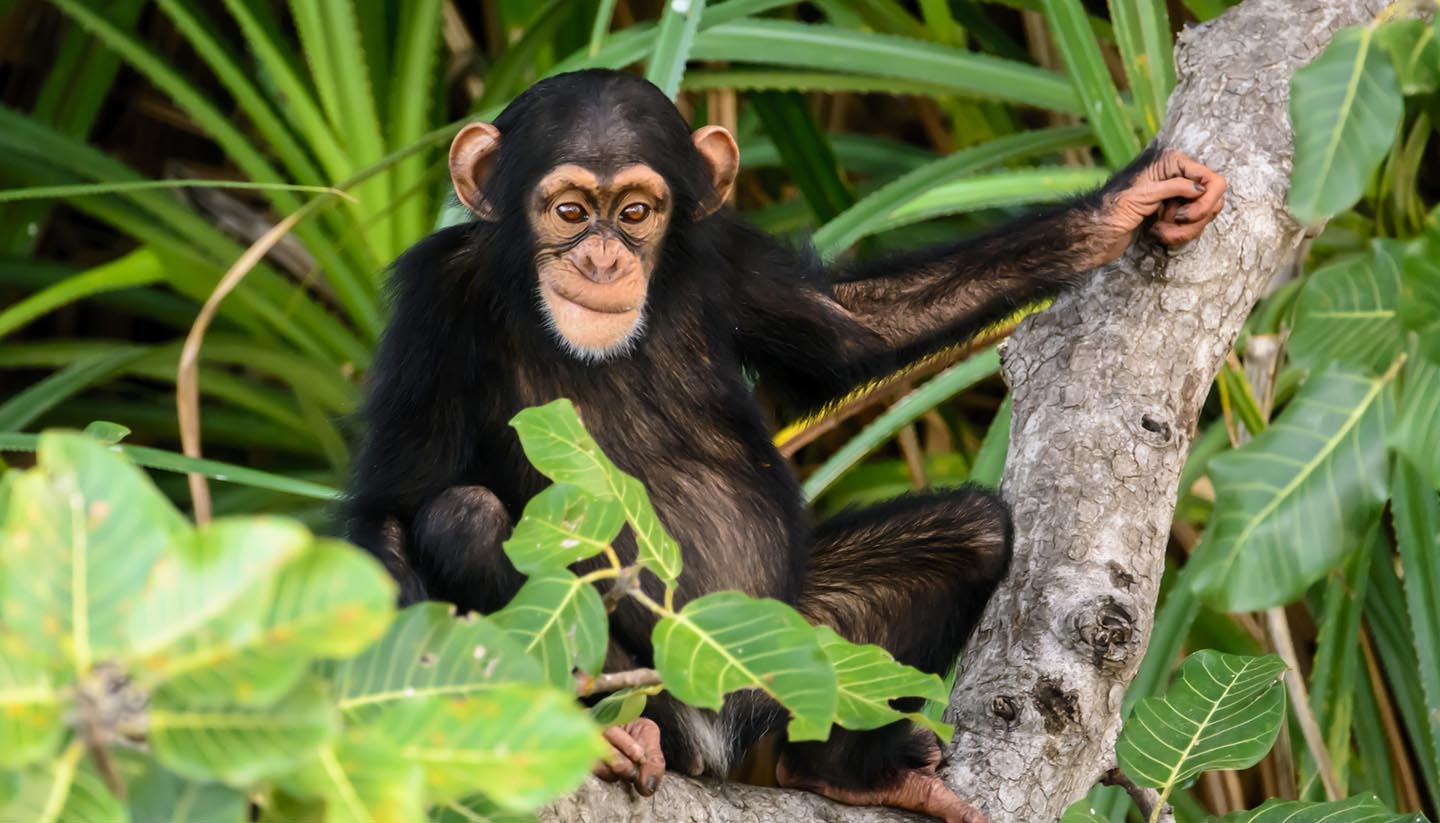 Tourist offices
The Gambia Tourism Authority in the UK
Address:
Tel:
Opening Hours:
Website:
http://www.visitthegambia.gm
Things to see and do
Marvel at Kiang West National Park
Trek through this stunning national park, the most diverse ecosystem in Gambia, to see more flora and fauna than anywhere else in the country. So what can you expect to see? Well, monkeys are the star attraction, but you might also catch sight of leopards, warthogs, hyena, hundreds of bird species and much more.
Go birdwatching
Birdwatching is the most popular pastime for visitors to Gambia. Take a boat into the mangrove creeks of the Tanbi Wetlands around the mouth of the River Gambia, head south to the Tanji Reserve, or travel up-country to the world-renowned Bao Bolong Wetland Reserve to spot some of the country's many resident and migrant species.
Take in some live music
Go to a live session from one of Gambia's many excellent local bands, or a concert featuring stars from neighbouring Senegal, home of Youssou N'Dour, Baaba Maal and many other West African greats.
Get a bird's-eye view of the country
Soar over the fields, villages, creeks and beaches of Gambia by going up in a microlight. Short airborne tours and longer trips can be arranged from the microlight base at the airport.
Do a little dance
Fancy moving your feet to the local beat? Then book a few lessons with a dance teacher, a master of the kora (Gambia's national instrument) or with a drumming instructor who will be able to help you buy a djembé (drum) from a local craftsman.
Mess about on the river
Take a long-distance boat trip on the River Gambia, the dominant feature of the country. The River Gambia National Park is the most beautiful stretch of riverine vegetation where you can spot monkeys leaping through the foliage, pelicans feasting on fish and hippos relaxing in this peaceful waterway.
Learn about the slave trade
Upriver from Banjul, explore Gambian colonial history by visiting the exhibition of the slave trade at Albreda and Jufureh – twin villages that were made famous by Alex Haley's novel Roots – then cross to James Island, mid-river, to see its ruined fort.
Explore Abuko Nature Reserve
Walk through the tropical forest of the Abuko Nature Reserve, which is within easy reach of the main resort areas and has crocodiles, monkeys, forest antelope, reptiles and over 300 bird species. It is best early in the morning.
Admire bustling Banjul
In the capital, visit the National Museum, which has some interesting ethnographic displays, then admire the colonial architecture in the area near July 22 Square and climb to the top of Arch 22 for great views over the city. Shop in Albert Market, the city's lively open-air bazaar, for an illuminating glimpse of daily life.
Mind your fingers at Katchikali Crocodile Pool
Meet a friendly croc at this ancient site, sacred to the Mandinka tribe, in the coastal village of Bakau. The crocodiles, though wild, are well fed and docile. Fertility rites are sometimes held here.
Take a tour of Makasutu Culture Forest
Join a cultural tour of this beautiful forest park, learning about local medicinal plants and woodland fauna, then take a boat trip by dugout canoe and enjoy a spirited display of local-style music and dance in this award-winning eco-attraction.
Solve the mystery of Wassu stone circles
In eastern Gambia, catch sight of the fascinating circles of standing stones around Wassu, the most ancient man-made structures in the country, which date back 1,200 years. The origin of these megalithic circles, which stand between 1m (3.2ft) and 2.5m (8.2ft) tall, is shrouded in mystery but they are thought to mark the prehistoric burial grounds of a society long-since vanished.
Bask on the beach
Gunjur and Kartong are southern Gambia's most pristine beaches and home to a number of excellent eco-retreats. Alternatively visit Kotu, the best beach along Gambia's main resort strip. Be wary, though: the seas can get a little rough.
Watch a wrestling match
Gambia's national sport, borreh (wrestling) was in danger of slipping into the history books until it was revived under President Jammeh. The sport now features in most national events and festivals. Similar to Greco-Roman wrestling, contests, played out against a theatrical backdrop, are ferocious and frequently bloody.