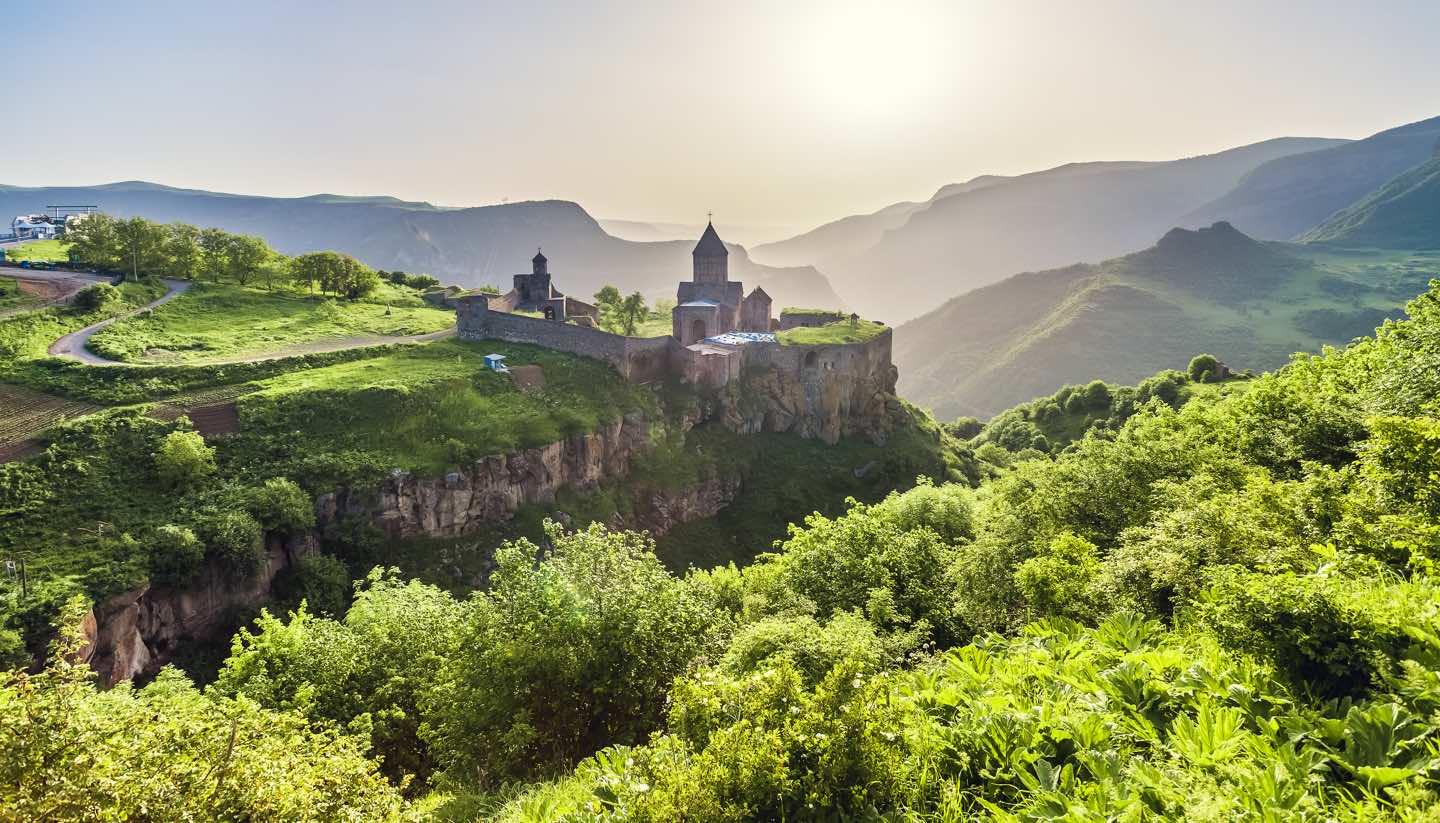 Armenia Visa and Passport Requirements
| | Passport required | Return ticket required | Visa Required |
| --- | --- | --- | --- |
| Australian | Yes | Yes | No |
| British | Yes | No | No |
| USA | Yes | No | No |
| Canadian | Yes | Yes | No |
| Other EU | Yes | No | No |
| | | | |
| | | | |
| | | | |
| | | | |
| | | | |
| | | | |
| | | | |
| | | | |
| | | | |
| | | | |
| | | | |
| | | | |
| | | | |
| | | | |
| | | | |
| | | | |
| | | | |
| | | | |
Passports
To enter Armenia, a passport valid for six months is required.
Visas
EU and US nationals do not need an entry visa for travel to Armenia and are allowed to stay up to 180 days a year without a visa (usually a maximum of 90 days per visit). This applies to tourism and business trips.
Visas for Armenia are required by Australian and Canadian nationals, except those continuing their journey within 48 hours, providing they remain in the airport transit lounge, and are holding all documents required for the next destination and a confirmed onward ticket.
Nationals not referred to in the chart are advised to contact the embassy to check visa requirements for Armenia.
Types and Cost
Single-entry visa valid for 21 days: US$6; single-entry visa valid for 120 days: US$31; multiple-entry visa valid for 60 days in six months: US$42; multiple-entry visa valid for 120 days in one year: US$84; single-entry transit visa: US$21; multiple-entry transit visa: US$38.
There is no charge for diplomatic and official visas, or for those issued to children under 18. Prices do not include application surcharges, which vary between embassies/consulates.
Validity
Single-entry 21-day visas must be used within 90 days of date of issue; single-entry 120-day visas must be used within 180 days of issue.
Transit
Foreign nationals transiting through Armenia must present tickets to a third country or a visa to a third country and can stay in Armenia for no more than 72 hours except in cases of emergency.
If leaving the airport, a transit visa may be issued on arrival for a stay of maximum three days, provided the visitor is holding a visa (if required) for the final destination.
Application to
Embassy (or consular section at embassy). It is also possible to obtain 21-day and 120-day visas on arrival, but expect the costs to be significantly higher than those listed above.
Working days
Allow at least two to three days for visa processing.
Extension of stay
Visas are granted for a maximum of 120 days with the possibility of extending for another 60 days.
Embassies and tourist offices
Embassy of the Republic of Armenia in the USA
Telephone:
(202) 319 1976 or 2983 (consular section).
Website:
http://www.armeniaemb.org
Address:
Embassy of the Republic of Armenia in the UK
Telephone:
(020) 7938 5435.
Website:
http://www.armenianembassy.org.uk
Address:
British Embassy in Armenia
Telephone:
(10) 264 301.
Website:
http://www.ukinarmenia.fco.gov.uk
Address: