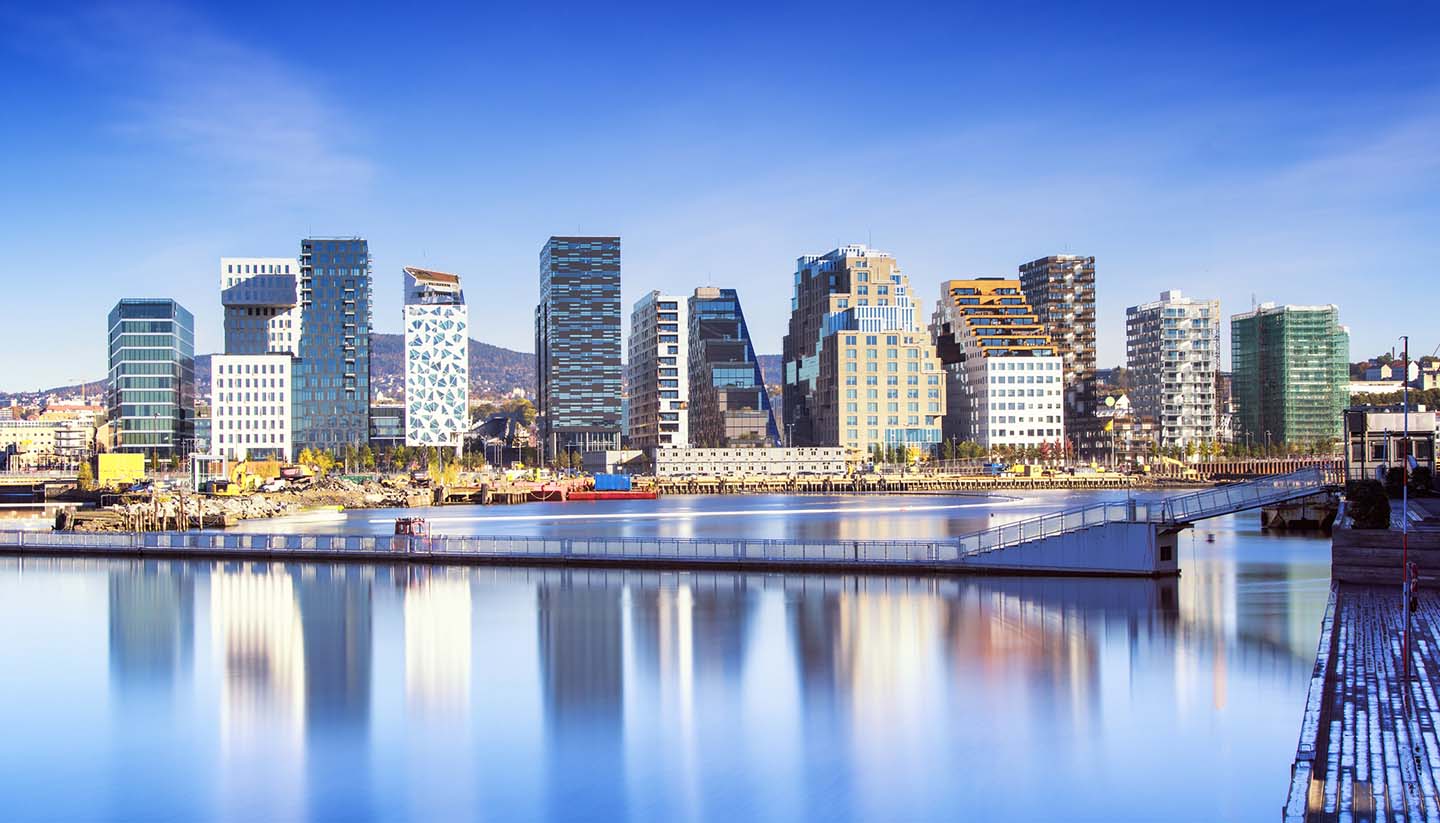 Norway Visa and Passport Requirements
| | Passport required | Return ticket required | Visa Required |
| --- | --- | --- | --- |
| British | Yes | No | No |
| Australian | Yes | No | No |
| Canadian | Yes | No | No |
| USA | Yes | No | No |
| Other EU | 1 | No | No |
| | | | |
| | | | |
| | | | |
| | | | |
| | | | |
| | | | |
| | | | |
| | | | |
| | | | |
| | | | |
| | | | |
| | | | |
| | | | |
| | | | |
| | | | |
| | | | |
| | | | |
Passports
A passport valid for three months beyond the length of stay and issued within the past 10 years is required by all nationals listed in the chart above except (1) EU nationals from a Schengen member state holding a valid national ID card. EU nationals do not require any length of validity on their travel documents, other than to cover the duration of their stay.
Visas
Visas are not required by nationals referred to in the chart above for stays in Norway of up to 90 days.
Nationals not referred to in the chart are advised to contact the embassy to check visa requirements.
Types and Cost
Schengen visa: €60 (£51.42). Reductions are available for nationals of some countries and for children.
Validity
Schengen visa: 90 days within a six-month period.
Application to
Consulate (or consular section at embassy). UK residents requiring Schengen visas should apply via the Norway Visa Application Centre (http://vfsglobal.com/norway/unitedkingdom), which charges an additional service fee of £18.66. All visa applicants aged 12 and over must submit biometric data at their visa appointment.
Working days
Allow at least two weeks for visa processing.
Extension of stay
It is only usually possible to extend a Schengen visa in exceptional circumstances such as force majeure or for humanitarian reasons.
Non-EU/EEA nationals must apply for a residence permit if staying longer than 90 days. EU/EEA nationals do not require a residence permit, but must register with the police. The Norwegian Directorate of Immigration has further details on its website (www.udi.no).
Entry with pets
If you're bringing a pet from an EU/EEA country, your animal requires a pet passport, microchip and valid rabies vaccination certificate. Dogs also require treatment for tapeworm.
Embassies and tourist offices
British Embassy in Norway
Telephone:
2313 2700.
Website:
http://www.gov.uk/government/world/norway
Address:
Royal Norwegian Embassy in the UK
Telephone:
(020) 7591 5500.
Website:
http://www.norway.org.uk
Address:
Royal Norwegian Embassy in the USA
Telephone:
(202) 333 6000.
Website:
http://www.norway.org
Address: