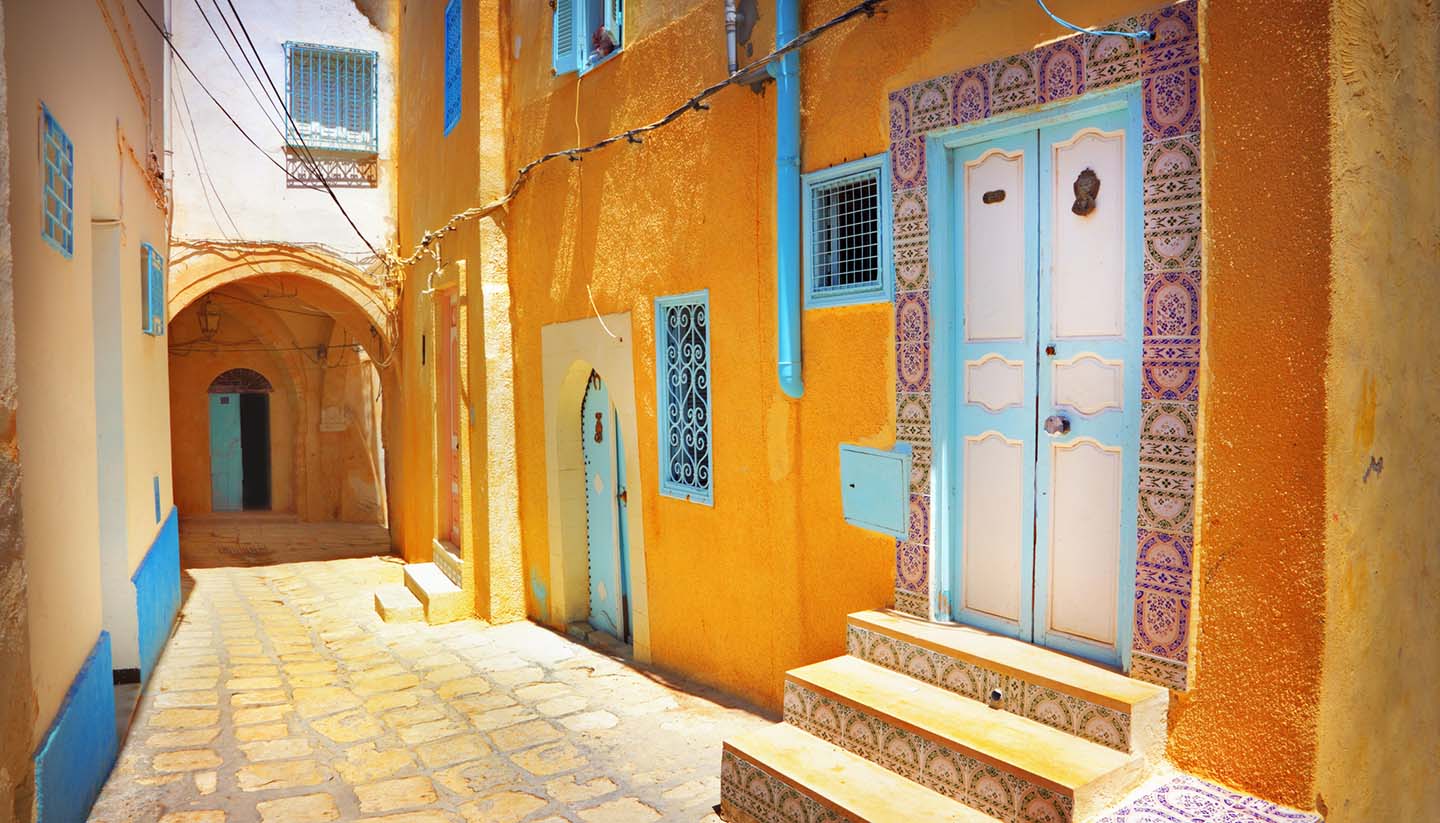 Tunisia Visa and Passport Requirements
| | Passport required | Return ticket required | Visa Required |
| --- | --- | --- | --- |
| Other EU | Yes | No/1/2 | Yes |
| USA | Yes | No | Yes |
| Canadian | Yes | No | Yes |
| Australian | Yes | Yes | Yes |
| British | Yes | No | Yes |
| | | | |
| | | | |
| | | | |
| | | | |
| | | | |
| | | | |
| | | | |
| | | | |
| | | | |
| | | | |
| | | | |
| | | | |
| | | | |
| | | | |
| | | | |
| | | | |
| | | | |
Passports
To enter Tunisia, a passport valid for the duration of stay is required by all nationals referred to in the chart above.
Visas
Australian passport holders are required to obtain a visa. This can be obtained on arrival at the airport.
British, EU and Canadian passport holders can enter Tunisia without a visa for a stay of up to 90 days with exceptions for certain EU nationals:
1. Nationals of the Czech Republic, Estonia, Latvia, Lithuania and Slovakia travelling on a recognised package holiday do not require a visa. However, if travelling independently a visa is required.
2. Nationals of Cyprus do need a visa.
Visa Note
Nationals not referred to in the chart are advised to contact the Tunisian Embassy to check visa entry requirements. Visa requirements change often – check at least a month before travelling.
Types and Cost
Entry visa: £30.
Validity
Entry visa: 90 days.
Transit
A seven-day transit visa is also available.
Application to
Consulate (or consular section at embassy).
Working days
Allow two weeks for visa processing.
Entry with children
Children entering Tunisia are required to have their own passport.
Entry with pets
Dogs and cats must be vaccinated for rabies 30 days before travelling to Tunisia. A qualified veterinarian in your home country must complete the Tunisian Veterinary Certificate declaring that your animal is healthy and fit to travel. This then acts as a passport for your pet. Animals with the correct documentation are not required to be quarantined once they have arrived.
Embassies and tourist offices
Tunisian Embassy in the USA
Telephone:
(262) 862 1850.
Website:
http://www.tunconsusa.org
Address:
Tunisian Embassy in the UK
Telephone:
(020) 7584 8117.
Website:
Address:
British Embassy in Tunisia
Telephone:
(216) 71 108 700.
Website:
http://ukintunisia.fco.gov.uk
Address: