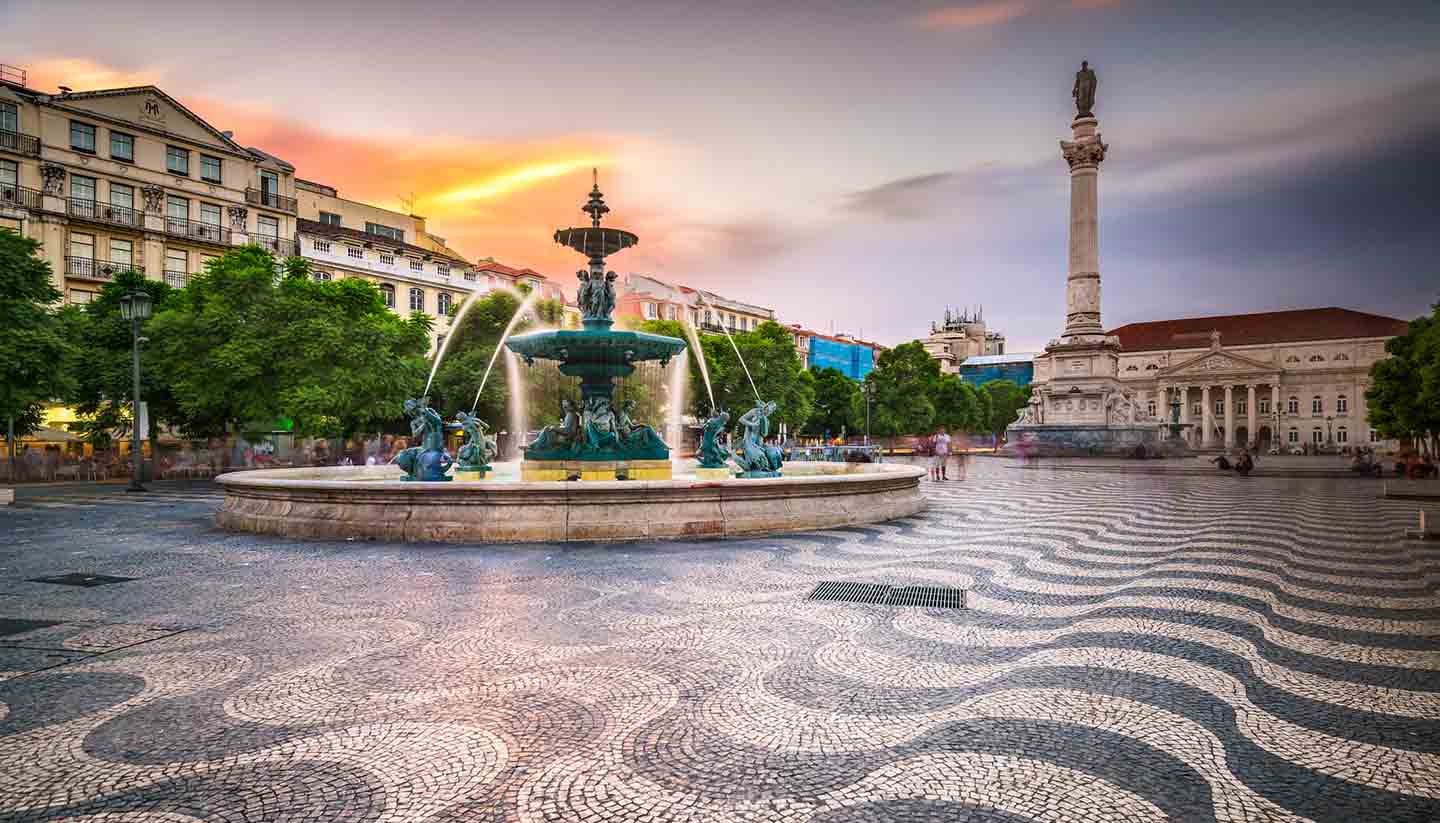 Portugal Visa and Passport Requirements
| | Passport required | Return ticket required | Visa Required |
| --- | --- | --- | --- |
| Other EU | 1 | No | No |
| USA | Yes | No | No |
| Canadian | Yes | No | No |
| Australian | Yes | No | No |
| British | Yes | No | No |
| | | | |
| | | | |
| | | | |
| | | | |
| | | | |
| | | | |
| | | | |
| | | | |
| | | | |
| | | | |
| | | | |
| | | | |
Passports
A passport valid for three months beyond the length of stay and issued within the past 10 years is required by all nationals listed in the chart above except (1) EU nationals holding a passport or national ID card which is valid for the duration of stay.
If travelling from one border-free Schengen country to another however, EU nationals are not required to show a passport or national ID card. It is still recommended that you travel with your passport or ID card to prove your identity if necessary though. Note that Bulgaria, Croatia, Cyprus, Ireland, Romania and the UK are not part of the Schengen area, so a passport or ID card is required if travelling to/from these countries.
EU nationals are not required to possess a return ticket or show sufficient funds.
Visas
Visas for Portugal are not required by all nationals referred to in the chart above. Nationals of Australia, Canada and the USA can stay for up to 90 days without a visa. EU nationals can stay for an unlimited period, but must register with the local authorities after three months.
Visa Note
Nationals not referred to in the chart are advised to contact the embassy/consulate to check visa requirements for Portugal.
Types and Cost
Schengen visa: €60; temporary stay visa: €75 (usually issued for study, medical or work purposes).
Validity
Schengen visa: 90 days within a six-month period; temporary stay visa: multiple entries within a four-month period.
Transit
Australian, Canadian, US and EU passport holders do not require transit visas.
Application to
In person at the consular section of their nearest Portuguese Embassy. Some embassies (including London) also accept online applications; see www.secomunidades.pt/vistos for further information. Schengen visa applicants aged 12 and over must submit biometric data at their visa appointments.
Temporary residence
Registration certificates issued to visitors from EU countries who wish to stay for longer than three months are valid indefinitely. Non-EU residents planning on staying longer than three months must apply for temporary residence permits.
Working days
Allow up to 15 days for visa processing. Applications from some nationalities may take up to two months however.
Extension of stay
Schengen visa holders can only extend their stay in exceptional circumstances such as force majeure or for humanitarian reasons.
Entry with pets
Pets travelling to Portugal from other EU countries need a microchip for identification, an EU pet passport, and stamp to prove they have been vaccinated against rabies (within between four weeks and one year of date of entry into Portugal). Pets arriving from outside the EU need a health certificate completed by a vet in either Portuguese or English.
Embassies and tourist offices
British Embassy in Portugal
Telephone:
2139 24000.
Website:
http://www.gov.uk/government/world/portugal
Address:
Embassy of the Portuguese Republic in the UK
Telephone:
(020) 7235 5331.
Website:
http://portuguese-embassy.co.uk
Address:
Portuguese Consulate General in the UK
Telephone:
(020) 7291 3770.
Website:
Address:
Embassy of Portugal in the USA
Telephone:
Tel: (202) 332 3007.
Website:
http://www.embassyportugal-us.org
Address:
British Honorary Consulate in Madeira
Telephone:
(0291) 212 860.
Website:
Address: