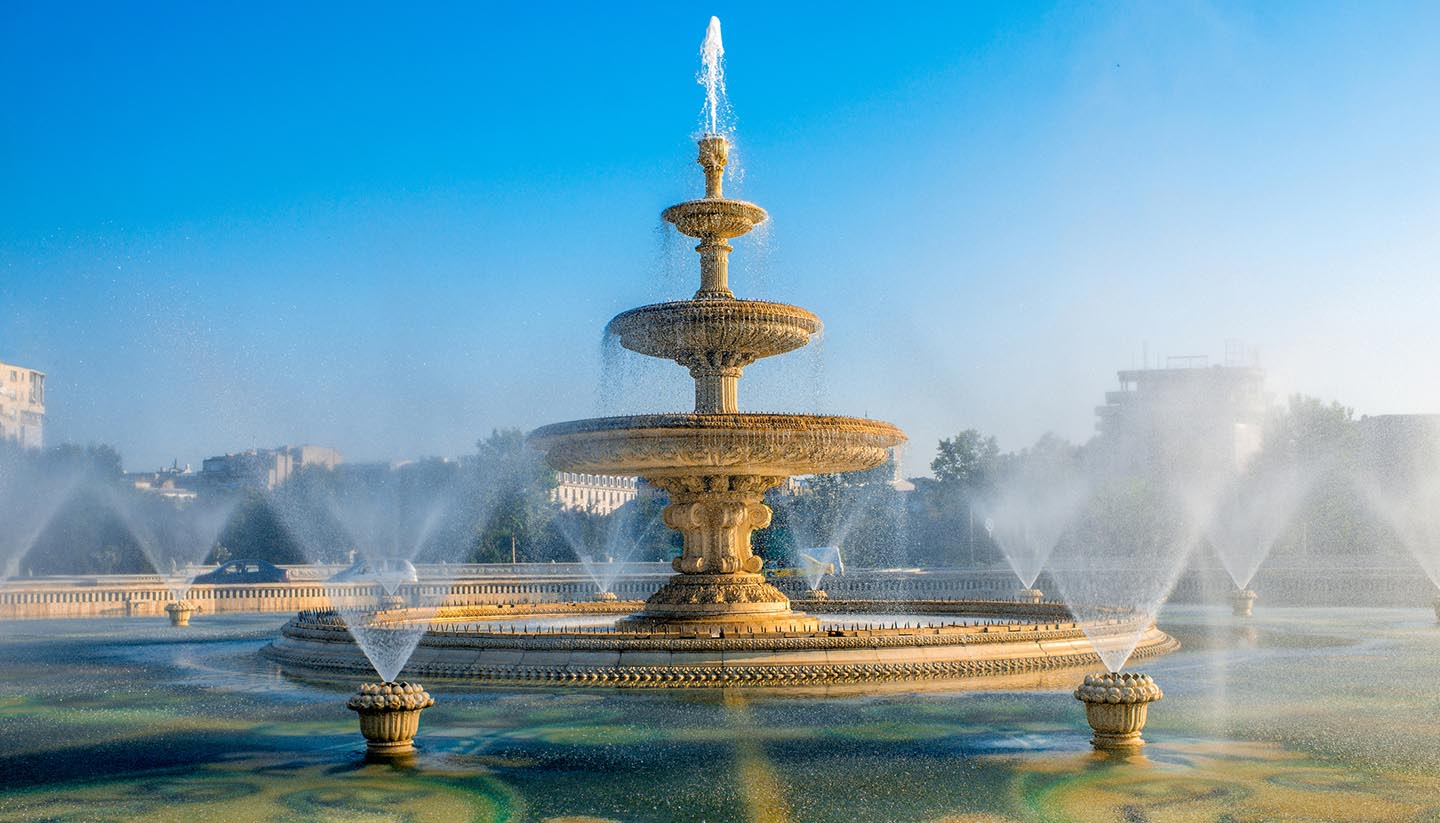 Currency in Bucharest
Lei
Shopping in Bucharest
Since the Revolution, brand names and high-end stores have been introduced into Romania. There is something for every budget. Stroll down Boulevard Magheru for a shopping spree or hit one of the many new modern shopping malls.
Key areas
Carturesti, 13 Pictor Verona, is a classy bookstore/teashop with many Romanian books in English as well as CDs and DVDs of Romanian films. Another excellent central bookshop is Libraria Noi, Bulevardul Nocolae Balcescu 18, with a section filled with antiques. The best shopping districts are Calea Victoriei and Bulevardul General Magheru, or on tiny Strada Ion Campineanu, off Valea Victoriei.
The Lipscani area in the centre is a good place to wander through junk shops and antique shops, particularly at wee Strada Hanul ce Tei. There are also many art galleries along Calea Victoriei.
Visitors interested in Romanian music should try the massive Muzica, Calea Victoriei 43, where there are CDs of folk singers like Maria Tanase, Romanian rock legends like Compact and Iris, or hip hop acts like La Familia, Paraziti and Bustaflex.
Markets
There are a couple of weekend flea markets in Bucharest; the best is at Strada Mihai Bravu, on the east side of the city. Here bargain hunters can find everything, from old books to antiques, clothing and even used cars.
Shopping centres
Popular shopping centres are the mega-mall Baneasa Shopping City, Soseaua Bucuresti-Ploiesti, and Bucuresti Mall, Calea Vitan 55-59, or central Unirea, Piata Unirii 1, a communist-era mall with a large supermarket.
Opening hours
Shops generally open Monday to Saturday 0900-1800, while bigger department stores tend to stay open to 2100 or 2200. Many shops close during the afternoon on Sundays.
Souvenirs
Folk crafts, such as embroidered clothing and linen, painted Easter eggs, carpets, pottery, woodcarvings and icons, are among the most popular purchases. These can be found at the Romanian Peasant Museum, most department stores and the Village Museum shop, where traditional clothing (men's felt coats and women's embroidered skirts and blouses) sits alongside Transylvanian ritual masks.
Tax information
VAT currently stands at 19% in Romania and is included in all bills and transactions. Tax-free shopping is available for purchases over 250 Lei. To get tax back, visitors must fill out a form, available from most shops.