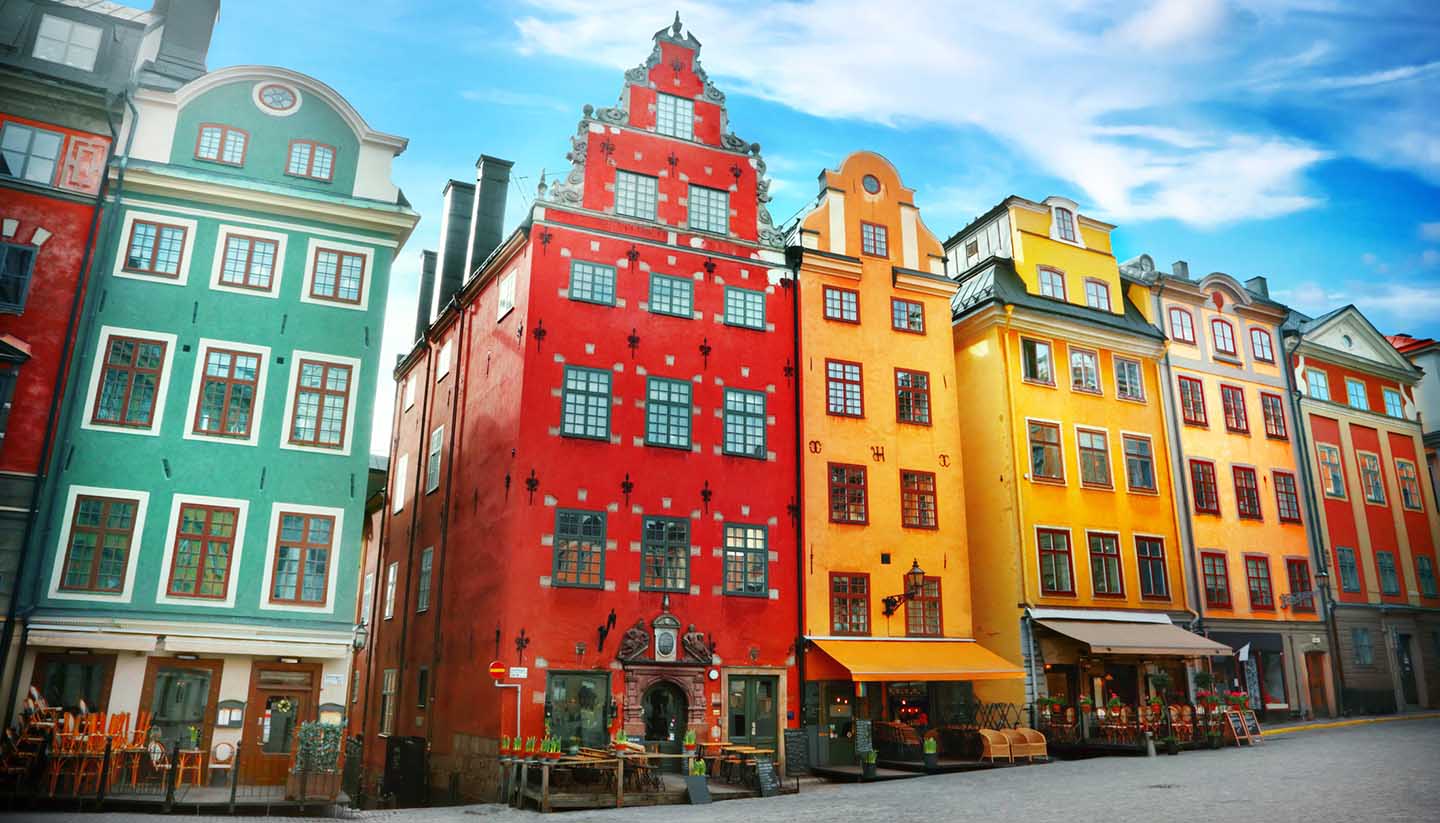 Stockholm Nightlife
A late-evening summer sun, combined with long winter nights, translates into a highly active nightlife agenda. Expect strong jazz traditions, smart bars and a thriving club scene (often Spanish in flavour). The area around Stureplan is the most happening place for night owls, but you'll generally find something worth exploring wherever you are – the cultural scene is incredibly vibrant and eclectic. There's a wide stream of cultural productions, ranging from art exhibitions, dance and theatre performances to jazz and classical concerts.
Bars in Stockholm
Kvarnen
Something of a Stockholm institution, Kvarnen has long been hugely popular thanks to a typically rootsy Södermalm charm, a closing time of 0300 on Saturdays and a hugely atmospheric main beer hall dating back to 1907. The crowd is an ultra-cool but ultra-friendly bunch drawn from all age groups. Swedish and Czech rustic food is served along with Swedish local beer.
Address:
Tel:
+46 8 643 0380.
Website:
http://www.kvarnen.com
Pharmarium
The site of Sweden's first pharmacy, which opened its doors in 1637, Pharmarium is a so-hip-it-hurts bar with décor inspired by the medical paraphernalia that once lined its walls. Cocktails are its main selling point and come served in test tubes and shrouded in dry ice. The beer and wine is also good.
Address:
Tel:
+46 8 200 810.
Website:
http://pharmarium.se/
The Spy Bar
Achingly trendy (and with the prices to show for it), the Spy Bar is an intimate and stylish place with excellent DJ entertainment, where a media crowd mixes with fashionistas and alternative sorts. It gets seriously crowded past the witching hour, so it's good to arrive early.
Address:
Tel:
+46 8 5450 7600.
Website:
http://stureplansgruppen.se/nattliv/spy-bar/
Clubs in Stockholm
Fasching
The kind of jazz club needed by every city with a cultural pulse, Fasching is a legendary joint that's been doing its thing since the 1970s. The concert hall generally stays open until 0100, although on Fridays and Saturdays the doors only shut at 0400. A good range of international acts take to the stage.
Address:
Tel:
+46 8 200 066.
Website:
http://www.fasching.se
Sturecompagniet
The biggest club in the city, comprising a number of different bars and dancefloors, Sturecompagniet is well established as one of the best known nightspots in Stockholm. The venue itself is spread across four halls on two levels, centring on a spectacular atrium that combines modern touches with a show-stopping grandeur.
Address:
Tel:
+46 8 5450 7670.
Website:
http://sturecompagniet.se/
Patricia
One of Stockholm's most popular nightspots, Patricia boasts seven different bars, five indoors and two outside. Particularly popular with the gay community, its Sunday Club night is legendary and has been running for 20 years and shows no sign of slowing down. The party goes on until 5 o'clock in the morning on Fridays, Saturdays and Sundays. Look out for a number of drinks offers.
Address:
Tel:
+46 8 743 0570.
Website:
http://www.patricia.st
Live music in Stockholm
Riddarhuset
The Stockholm Sinfonietta, one of the world's best chamber music orchestras, performs at the beautiful Riddarhuset or, as its name translates, the 'House of Nobility'. Built between 1641-74 to accommodate members of the Swedish aristocracy ahead of meetings in Parliament, the building now doubles as a national archive.
Address:
Tel:
+46 8 723 3990.
Website:
http://www.riddarhuset.se
Nalen
Nalen is run by the Swedish Artists and Musicians Interest Organisation and is housed in a wonderful old building containing four concert venues where you can hear pop, rock and jazz from big international stars as well as obscure Swedish bands. If you get peckish halfway through, there's also a restaurant serving local dishes.
Address:
Tel:
+46 8 5052 9200.
Website:
http://www.nalen.com
Debaser Huvudkontor
Since its inception in 1982, Debaser has arguably become the best place in Stockholm for top-notch Swedish and international live pop and rock music. It has played host to everyone from The Strokes and Bob Dylan to Dizzee Rascal and Arcade Fire. The venue's name, taken from the title of a song by cult legends Pixies, says it all.
Address:
Tel:
+46 8 462 98 60.
Website:
http://debaser.se