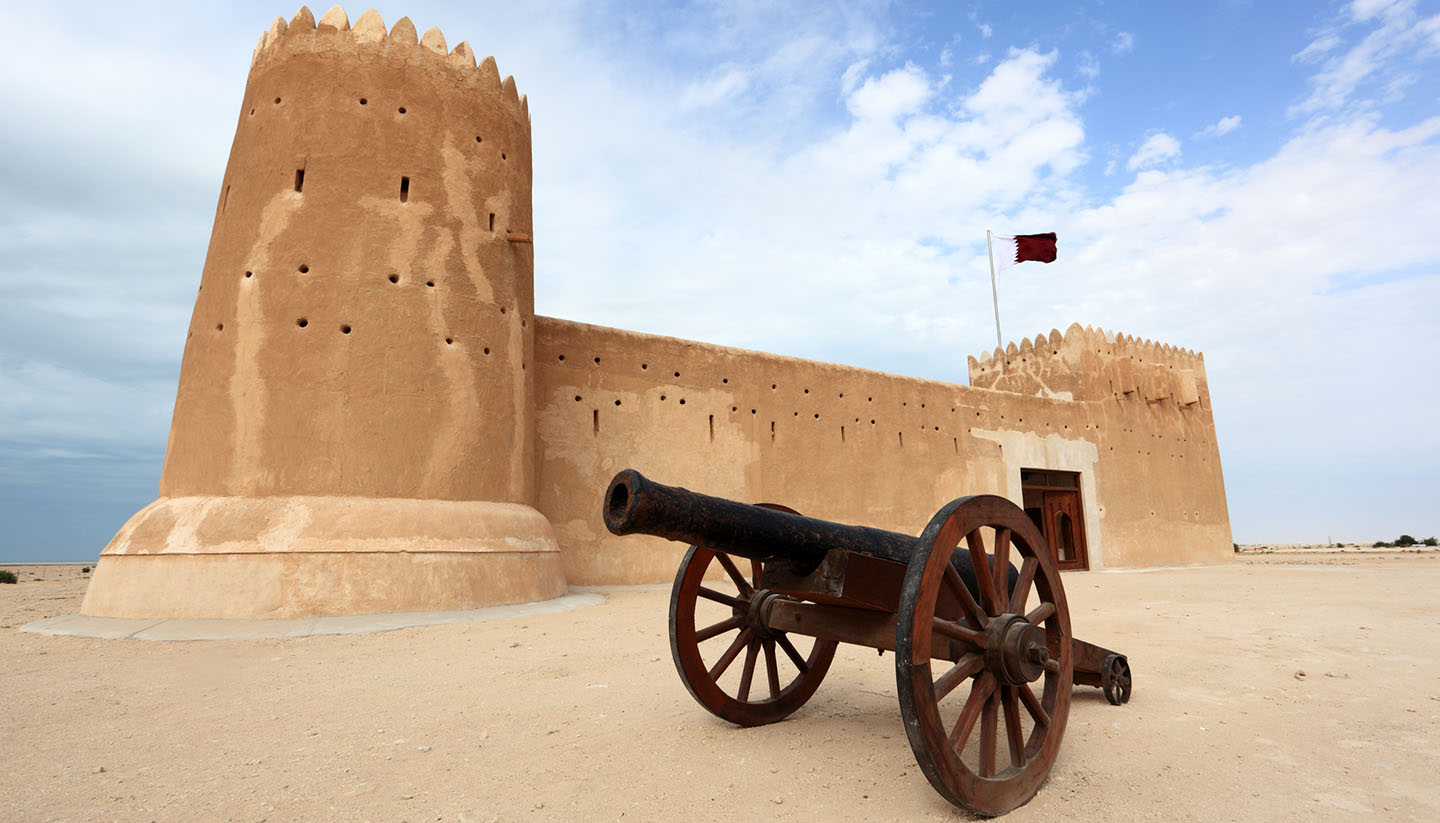 Qatar Visa and Passport Requirements
| | Passport required | Return ticket required | Visa Required |
| --- | --- | --- | --- |
| British | Yes | Yes | Yes |
| Other EU | Yes | Yes | Yes |
| USA | Yes | Yes | Yes |
| Canadian | Yes | Yes | Yes |
| Australian | Yes | Yes | Yes |
| | | | |
| | | | |
| | | | |
| | | | |
| | | | |
| | | | |
| | | | |
| | | | |
| | | | |
| | | | |
| | | | |
| | | | |
| | | | |
| | | | |
| | | | |
| | | | |
| | | | |
Passports
To enter Qatar, passports must have one blank page and be valid for at least six months.
Visas
Visas for Qatar are required by all nationals referred to in the chart above, except transit passengers continuing to a third country who do not leave the airport.
Visa Note
Nationals of Australia, Austria, Belgium, Canada, Denmark, Finland, France, Germany, Greece, Ireland, Italy, Luxembourg, the Netherlands, Portugal, Spain, Sweden, the UK and the USA can obtain entry visas upon arrival at the airport in Doha. Visitors may conduct business on an entry visa providing the authorities are given prior notice.
Nationals of the same countries can apply for a joint tourist visa for Qatar and Oman on arrival at Doha airport, allowing for travel between the two countries. This costs QR100 and is valid for a month. You can extend it for another month for QR100. See the Qatar e-Goverment website (www.gov.qa) for more details.
Those applying for visas in advance must include recent bank statements OR a formal letter from your employer confirming that you are visiting Qatar on business (if you are applying for a business visa).
Nationals not referred to in the chart are advised to contact the embassy to check visa requirements for Qatar.
Types and Cost
Prices may vary depending on exchange rate and nationality of the applicant.
Visa on arrival: QR100 (payable by credit card); tourist visa from the embassy: £20.
Validity
Visa on arrival: 30 days; tourist visa from the embassy: one month within three months of issue.
Transit
No visa is required if you don't leave the transit area. If you do plan to leave the airport, a transit visa is available for 24 hours.
Application to
Consulate (or consular section at embassy) or on arrival in some cases (see above). You can also apply for a tourist visa online via the Qatar e-Government website (www.gov.qa).
Nationals of countries where Qatar has no diplomatic representation may apply for visas through an alternative embassy or their hotel in Qatar, which will arrange for the visa to be collected on arrival at the airport.
Those wishing to visit friends or relatives in Qatar may ask them to apply to the immigration authorities in Qatar on their behalf for a visa.
Temporary residence
You can only apply for a temporary residence visa if you have a firm job offer or contract from an employer in Qatar. Work permits can only be obtained by a local sponsor.
Working days
Allow 10 working days for visa processing if applying via the embassy.
Extension of stay
Tourist visas cannot be extended.
Entry with pets
You must obtain a permit from the Department of Animal Resources, along with a health certificate issued by a vet in your home country.
Embassies and tourist offices
Embassy of the State of Qatar in the USA
Telephone:
+1 202 274 1600.
Website:
http://washington.embassy.qa/en
Address:
Embassy of the State of Qatar in the UK
Telephone:
+44 20 7493 2200.
Website:
http://london.embassy.qa/en/embassy
Address:
British Embassy in Qatar
Telephone:
+974 4496 2000.
Website:
http://www.gov.uk/government/world/organisations/british-embassy-doha
Address: