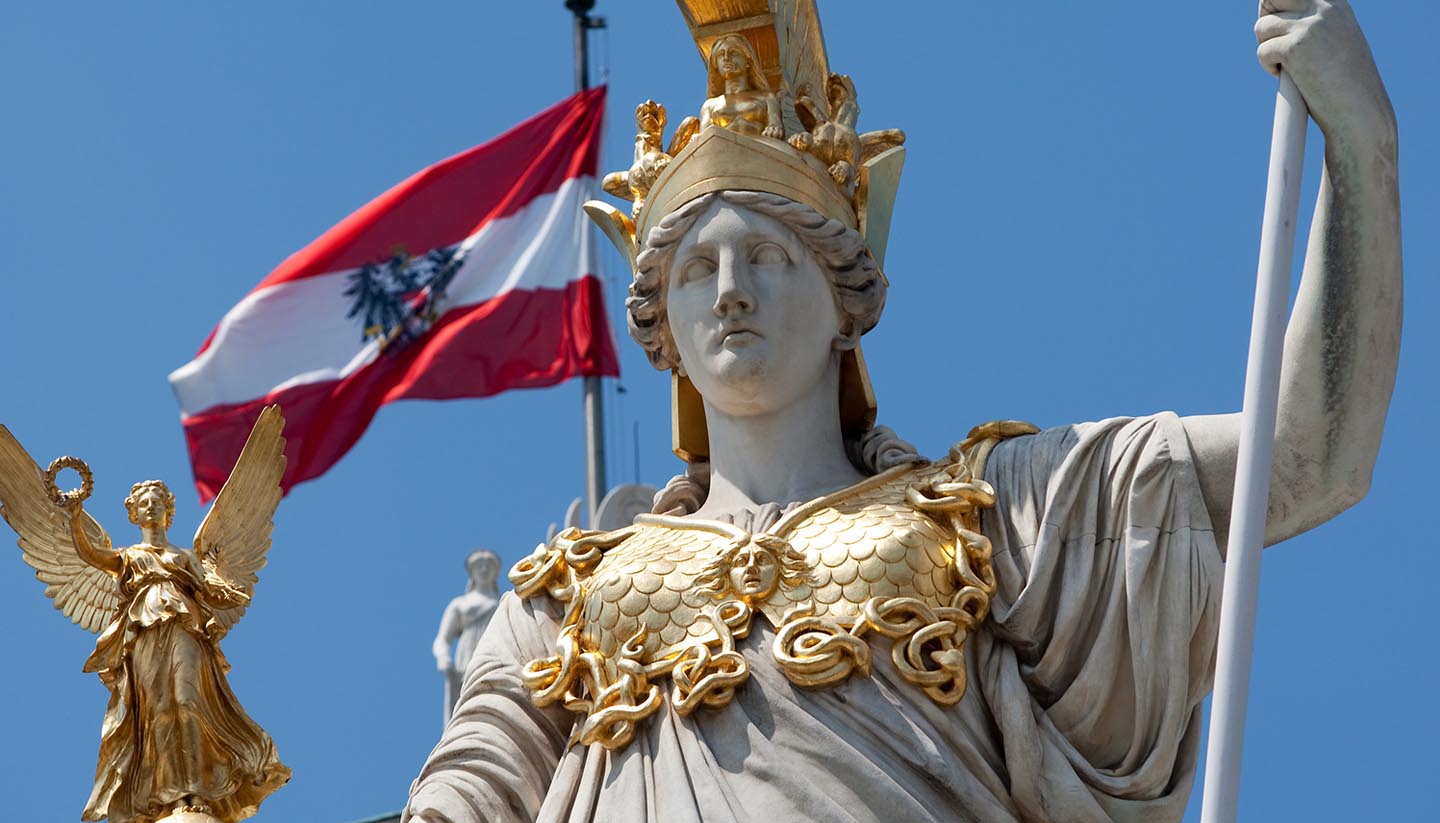 Austria Visa and Passport Requirements
| | Passport required | Return ticket required | Visa Required |
| --- | --- | --- | --- |
| British | Yes | No | No |
| Australian | Yes | No | Yes |
| Canadian | Yes | No | Yes |
| USA | Yes | No | Yes |
| Other EU | 1 | No | No |
| | | | |
| | | | |
| | | | |
| | | | |
| | | | |
| | | | |
| | | | |
| | | | |
| | | | |
| | | | |
| | | | |
| | | | |
| | | | |
| | | | |
| | | | |
| | | | |
Passports
A passport valid for three months beyond the length of stay and issued within the past 10 years is required by all nationals listed in the chart above except (1) EU nationals holding a passport or national ID card which is valid for the duration of stay.
If travelling from one border-free Schengen country to another however, EU nationals are not required to show a passport or national ID card. It is still recommended that you travel with your passport or ID card to prove your identity if necessary though. Note that Bulgaria, Croatia, Cyprus, Ireland, Romania and the UK are not part of the Schengen area, so a passport or ID card is required if travelling to/from these countries.
EU nationals are not required to possess a return ticket or show sufficient funds.
Visas
Visas for Austria are not required by all nationals referred to in the chart above. EU nationals may stay for an unlimited period, but must register with the local authorities if staying longer than three months. Nationals of Australia, Canada and the USA may stay for up to 90 days without a visa.
Types and Cost
Short-term Schengen visa: €60/£50.30. Reductions are available for nationals of a few countries and for children.
Validity
Short-term Schengen visa: up to 90 days within a six-month period.
Application to
In person at the consulate or consular section of embassy; appointment required. All applicants aged 12 and over must submit biometric data at the appointment. UK residents requiring a Schengen visa should apply to either the embassy in London or the VFS Global Visa Application Centres in Edinburgh, Cardiff, London and Manchester (www.vfsglobal.com/austria/uk), which charge an additional processing fee of €30 (around £22, payable in Pounds Sterling). If applying at the embassy, you have to book an appointment online in advance via email (visa.london-ob@bmeia.gv.at).
Working days
Allow two to three weeks for visa processing.
Extension of stay
EU citizens staying longer than three months should register either with the state governor or the administrative district authority authorised by the state governor. See www.migration.gv.at for details. Non-EU citizens must apply for a residence permit at an Austrian embassy/consulate before travelling if planning on staying in Austria for more than 90 days.
Entry with pets
If bringing a pet from another EU country, the animal must have a microchip or tattoo, an EU pet passport and a valid rabies vaccination certificate. Animals from outside the EU must also have a microchip or tattoo and rabies vaccination certificate along with a veterinary certificate issued by an authorised veterinarian.
Embassies and tourist offices
British Embassy in Austria
Telephone:
(1) 716 130.
Website:
http://www.ukinaustria.fco.gov.uk
Address:
Austrian Embassy in the UK
Telephone:
(020) 7344 3250.
Website:
Address:
Embassy of the Republic of Austria in the USA
Telephone:
(202) 895 6700 or 6711 (consular section).
Website:
http://www.austria.org
Address: