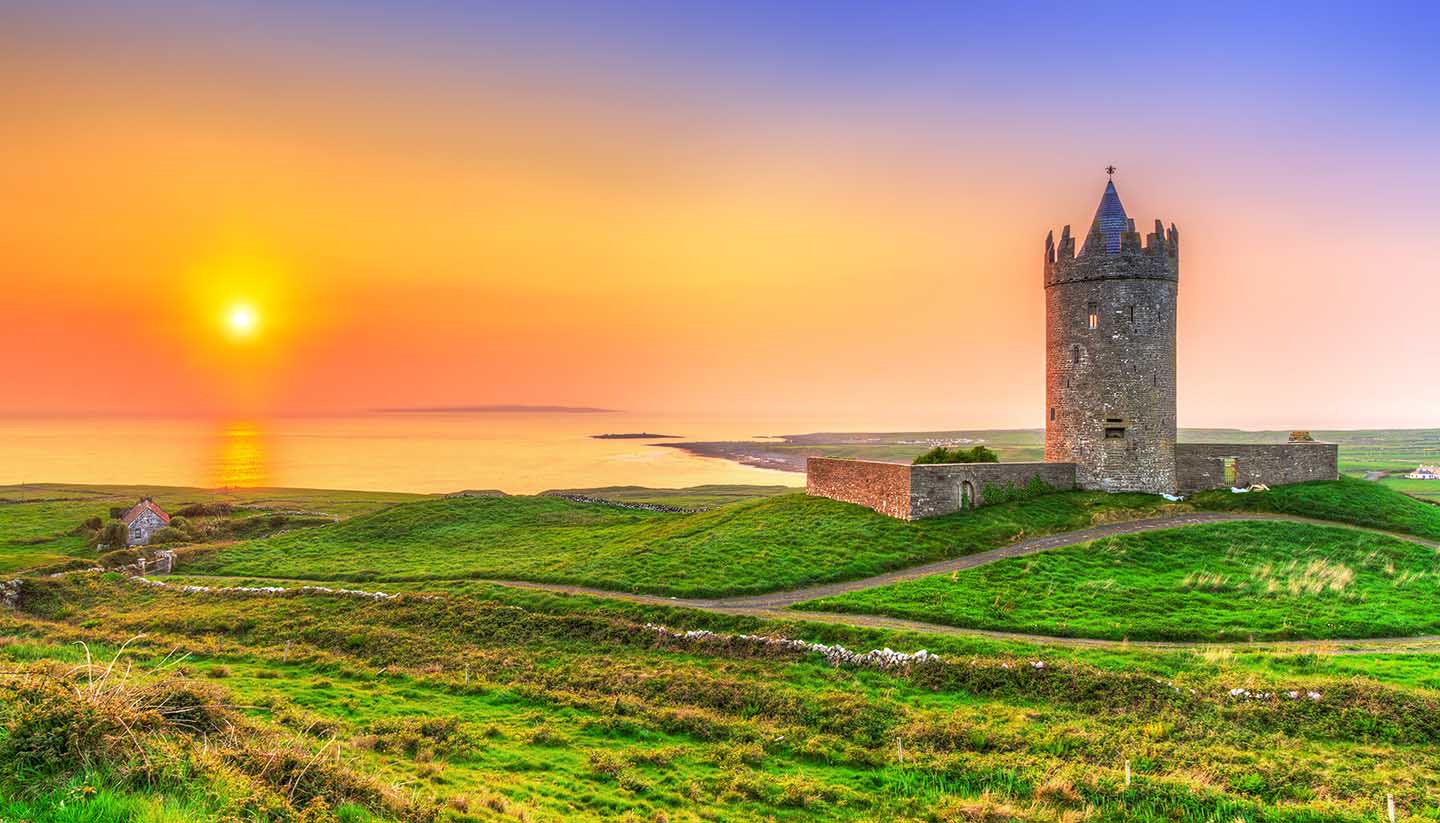 Ireland Visa and Passport Requirements
| | Passport required | Return ticket required | Visa Required |
| --- | --- | --- | --- |
| Other EU | 2 | No | No |
| USA | Yes | No | No |
| Canadian | Yes | No | No |
| Australian | Yes | No | No |
| British | 1 | No | No |
| | | | |
| | | | |
| | | | |
| | | | |
| | | | |
| | | | |
| | | | |
| | | | |
| | | | |
| | | | |
| | | | |
| | | | |
| | | | |
| | | | |
| | | | |
| | | | |
| | | | |
Passports
To enter Ireland, a passport valid for the duration of stay is required by the nationals referred to in the chart above, except:
1. UK nationals travelling direct from the UK.
2. EU nationals holding a valid national ID card. EU nationals are only required to produce evidence of their EU nationality and identity in order to be admitted to any EU member state. This evidence can take the form of a valid national passport or national identity card.
Ireland is classed as part of the Common Travel Area of the UK, which is why UK nationals don't need to take a passport. It remains advisable to take one though, and airlines and ferry companies nearly always require some form of photographic ID. It's a good idea to check with the individual company prior to a trip.
Visas
Visas for Ireland are not required by the nationals referred to in the chart above for the following durations:
• Nationals of EU countries for an unlimited period.
• Nationals of Australia, Canada and the USA for stays of up to 90 days.
Types and Cost
Transit visa: €25; single-journey visa: €60; multiple-journey visa: €100.
Validity
Single-journey visas: up to three months. Multiple-journey visas are usually only issued to visitors who have previously held two Irish visas and have observed the conditions of these visas. The validity is longer, but they are only intended for short trips and cannot be used for back-to-back trips of 90 days each.
Transit
Transit visas are required by some nationals; check with the embassy.
Application to
All applications for Irish visas must be made initially using the online Visa Application System (AVATS) at www.visas.inis.gov.ie. On completion of the online form, applicants are then advised where to submit their application, which will either be the Irish Embassy or Consulate in their home country, or directly to the Irish Naturalisation and Immigration Service in Dublin.
Working days
Processing times vary according to individual applications. Visa applications submitted in person to the Irish Embassy in the UK take around seven working days to process. Postal applications usually take around 15 working days, but can take up to six weeks during busy periods.
Extension of stay
Non-EEA nationals wishing to stay in Ireland for longer than three months have to register with the Garda National Immigration Bureau. There is a fee of €300 to register.
Entry with children
If visas are needed, a form must be filled out for each individual applicant, including children under 18.
Entry with pets
Pets entering Ireland from within the EU require a passport or certificate showing the pet's ID, a subsequent rabies vaccination with the first vaccination at least 21 days prior to entry, and (for dogs) specific tapeworm treatment. Those pets coming from outside the EU are designated either high-risk or low-risk, depending on which country they arrive from. Both require the pet to have detailed proof of ID and good health. Check www.agriculture.gov.ie for further information.
Embassies and tourist offices
Embassy of Ireland in the USA
Telephone:
(202) 462 3939
Website:
http://www.embassyofireland.org
Address:
British Embassy in Ireland
Telephone:
(1) 205 3700
Website:
http://www.britishembassyinireland.fco.gov.uk/en
Address:
Embassy of the Republic of Ireland in the UK
Telephone:
(020) 7235 2171 (embassy); (020) 7373 4339 (passport office)
Website:
http://www.embassyofireland.co.uk
Address: