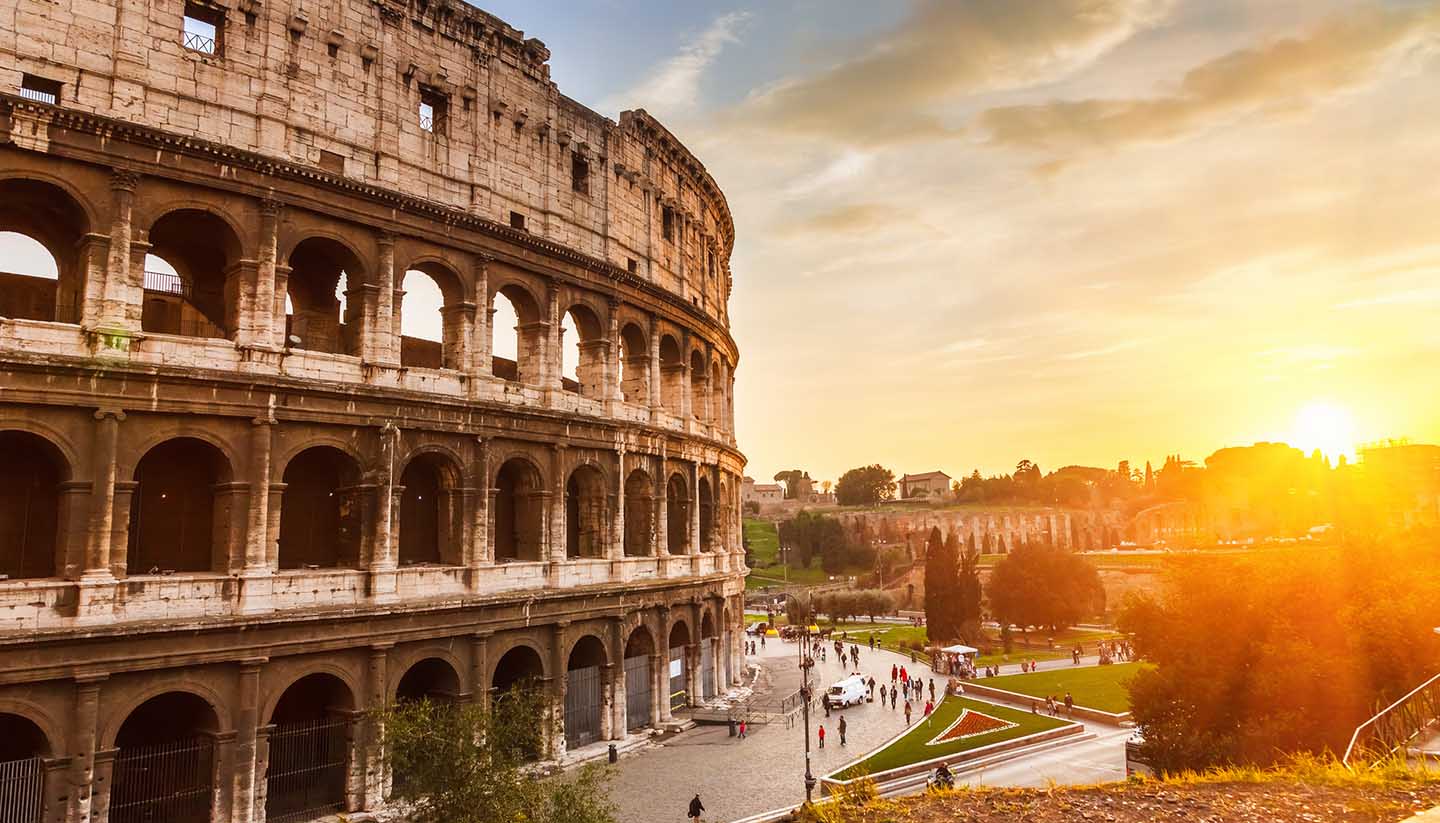 Travel to Italy
Flying to Italy
The national carrier is Alitalia (www.alitalia.com). Other airlines flying to Italy from the UK include British Airways (www.ba.com), easyJet (www.easyjet.com) and Ryanair (www.ryanair.com).
Flight times
To Rome: from London - 2 hours 30 minutes; New York - 8 hours 15 minutes.
Travel by Rail
Trenitalia runs regular services covering national and international routes (tel: +39 06 6847 5475; www.trenitalia.com).
Overnight Thello trains run from Paris to Milan, Verona and Venice (www.thello.com).
Rail passes
InterRail: offers unlimited first- or second-class travel in up to 29 European countries for European residents of over six months with two pass options. The Global Pass allows travel for 15 days, 22 days, one month, five days in 10 days or 10 days in 22 days across all countries. The One-Country Pass offers travel for three, four, six or eight days in one month in any of the countries except Bosnia & Herzegovina and Montenegro.
Travel is not allowed in the passenger's country of residence. Reductions are available for travellers under 26. Children under 12 are free when travelling with an adult using an Adult Pass. Supplements are required for some high-speed services, seat reservations and couchettes. Discounts are offered on Eurostar and some ferry routes. Available from Voyages-sncf.com (tel: +44 844 848 5848, in the UK; www.voyages-sncf.com).
Eurailpass: offers unlimited train travel in up to 28 European countries. Tickets are valid for 15 days, 21 days, one month, two months, three months, five days in 10 days, 10 days in two months or 15 days in two months. The Global Pass allows travel across all participating countries. The Select Pass is valid in four bordering countries. The Regional Pass lets you travel in two bordering countries. The One Country Pass offers travel in one of 27 countries.
Adult passes are valid for first-class travel, while youth passes (under 26) are valid for second-class travel. Children under 12 are free when accompanied by an adult using an Adult Pass. The passes cannot be sold to EU citizens or residents. Available from Eurail (www.eurail.com).
Getting to Italy by boat
Main ports: Ancona (www.autoritaportuale.ancona.it), Brindisi (www.porto.br.it), Naples (www.porto.napoli.it) and Venice (www.port.venice.it).
Ferry Operators
Main ferry operators: Superfast Ferries (www.superfast.com), SNAV (www.snav.it), Ustica Lines (www.usticalines.it) and Navigazione Libera del Golfo (www.navlib.it).
The main international routes are from Greece and Croatia. There are also links from Tunisia to Sicily. Cruise ships call at ports such as Genoa and Citavecchia.